I can't think of a more refreshing summer cocktail than this light elderflower Prosecco spritz or as it's more commonly known the Hugo spritz. A mix of Prosecco and sparkling water, elderflower syrup and mint, with a touch of lime, make this an obsession-worthy drink. Great for summer dinners.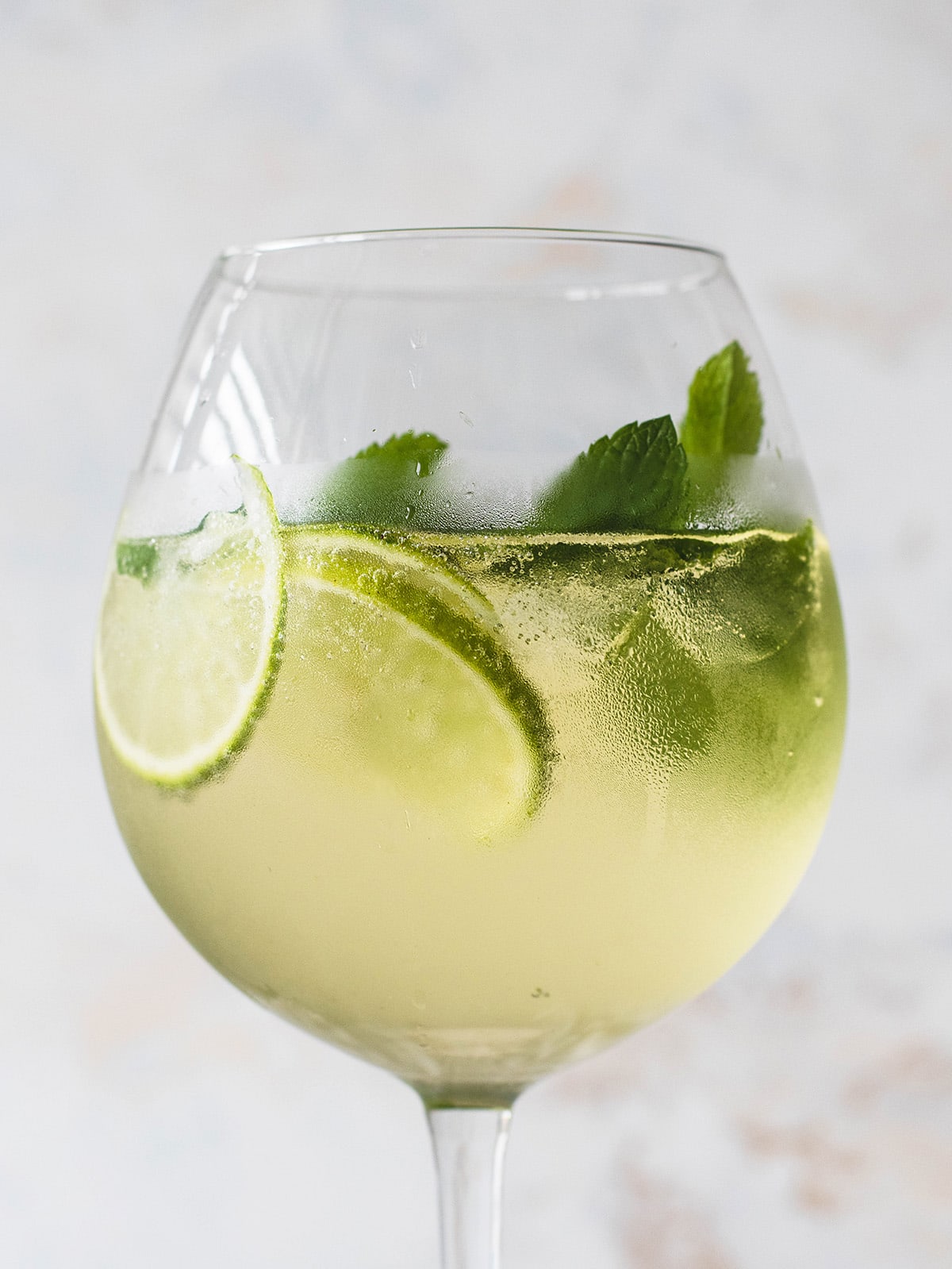 I've been trying to make elderflower ("bezeg" in Slovenian) happen since I've been posting recipes online and maybe, just maybe, it's finally happening. The whispers about the fragrant and floral elderflower and the drink everyone wants are getting louder and louder online. Not because of me, duh, but I don't mind contributing to the fun. Over the years I've made an elderflower mocktail, elderflower ice cream floats and even elderflower popsicles. An elderflower cocktail, the Hugo spritz, makes as much sense as all of those. That is, it makes perfect sense.
I know Aperol spritz gets all the attention, on social media at least, but I've always been a Hugo fan myself. Vibrant orange Aperol sure is eye-catching, but nothings beats the subdued and elegant Hugo. I may be biased because the taste of elderflower brings up many happy childhood memories. But I'm also not wrong. Aperol is punchy, but Hugo is truly refreshing and so, so drinkable.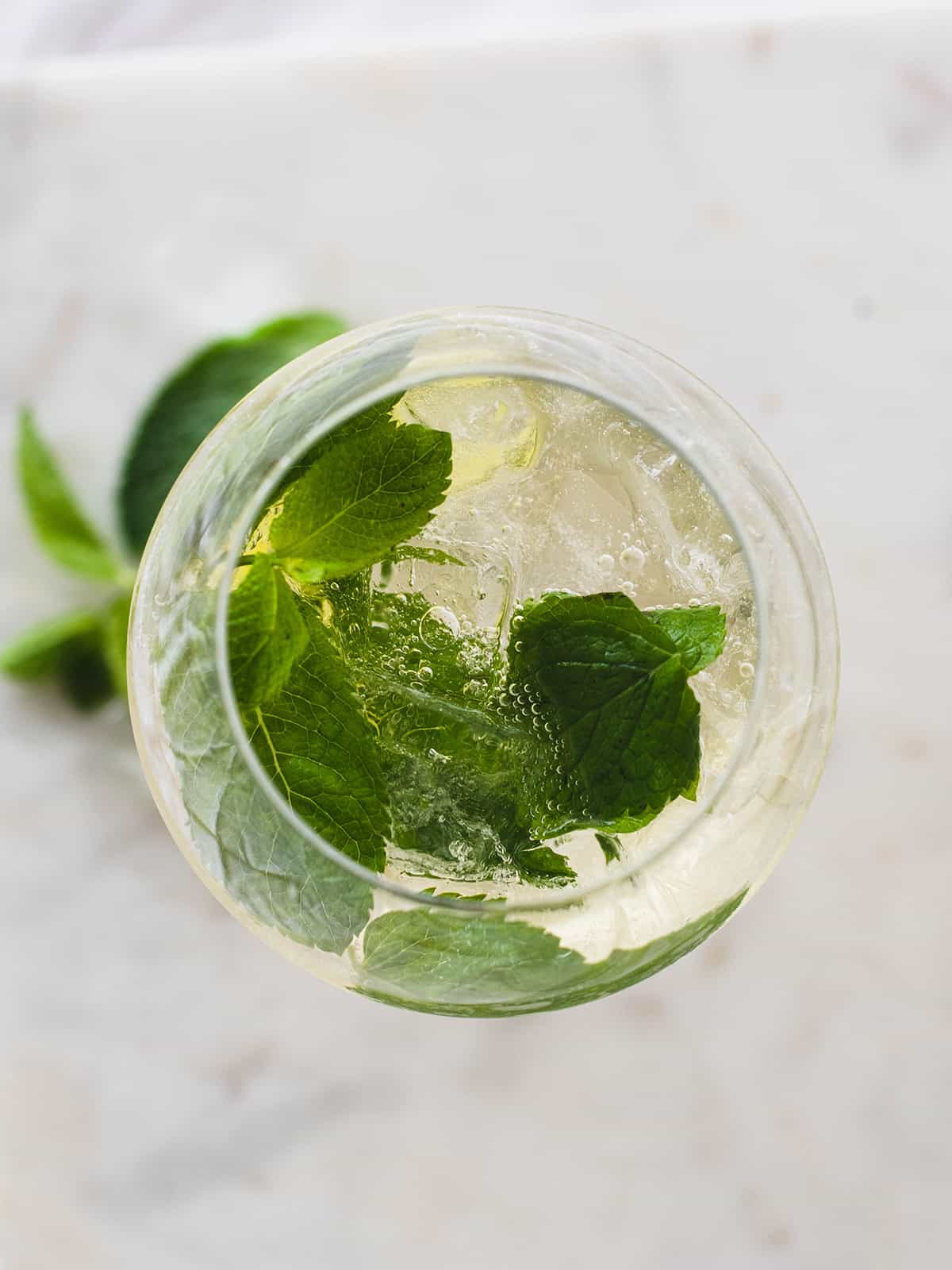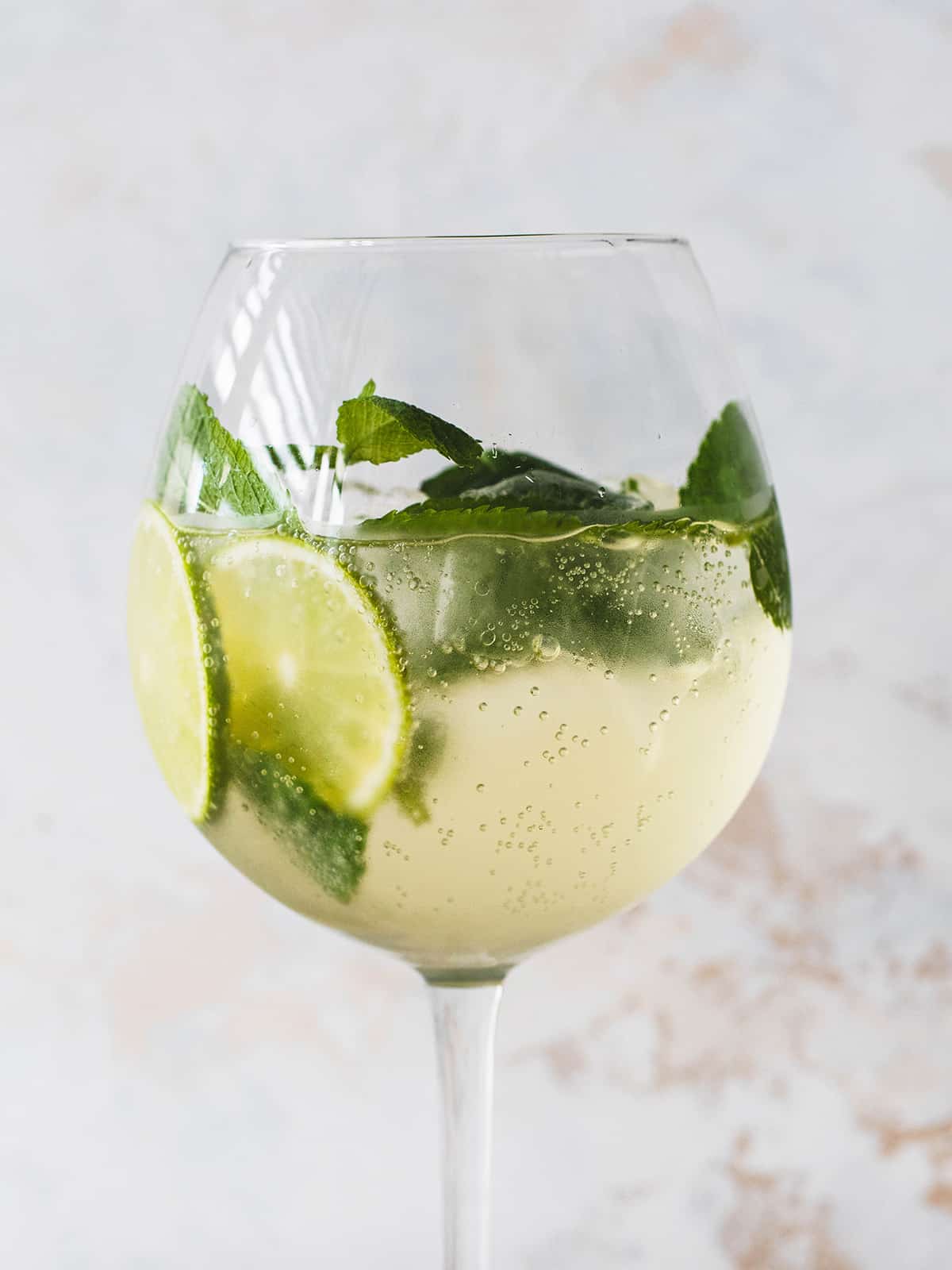 Origin
The now famous Hugo spritz cocktail was invented in 2005 in South Tyrol, as an alternative to Spritz Veneziano (source). South Tyrol is a province in Northern Italy, which explains why the drink is also popular in Germany, Austria and of course Slovenia. I know we all think of spritz as a thing of Italy, but spritzers of all kind are very popular all throughout the region. So are elderflower and sparkling wine.
The most basic combination in Slovenia is simply a 1:1 mix of wine (white or red) and mineral water. Served ice cold in a highball glass. It's simple and pure and thirst quenching. And it's the kind of thing grandparents like to order.
A Hugo is an upgrade of that. Still refreshing, but more interesting. You serve it in a wine glass, with less mineral or sparkling water, more bubbly Prosecco and ice cubes. To add some character, you also mix in some elderflower syrup, fresh mint leaves and a few lime slices (optional, but pretty great).
Elderflower vs Elderberry
This is one thing to pay attention to. Both belong to the Elder tree. The elderflowers are the blossoms of the tree, white and fragrant. The elderberries are the fruit. Dark purple berries, that look like tiny blueberries hanging from the trees in clusters. (I don't have the fondest memories of these, since I got sick once as a child for snacking on too many of them.)
Elderflower syrup or liqueur
A classic Hugo cocktail is definitely made with elderflower syrup. I've seen mentions of St Germain online, which is an elderflower liqueur. They're both made with elderflower blossoms. But the syrup is just that – a simple syrup – whereas St Germain contains alcohol. You can use whichever you prefer. I like the classic syrup because it's easily available, I can make it at home and also use it to make elderflower juice.
A 1:6 mix of elderflower syrup and water makes what I call "elderflower juice". I like to add some lemon to that as well and sip on it on really hot days. And since summer in Central Europe is a heatwave after a heatwave, I can't imagine not having a bottle of elderflower syrup in my refrigerator.
As far as summer cocktails go, an icy Hugo drink is the way to go. And if an elderflower Prosecco is too strong for you, skip the wine and do a bubbly elderflower soda mix instead.
More summer mocktails and cocktail recipes
Hugo spritz (light elderflower Prosecco cocktail)
A refreshing summer cocktail made with floral elderflower syrup, bubbly Prosecco and mineral water. Served with lots of ice and mint, it's an instant favorite.
Ingredients
4

tablespoons

(

60

ml

)

elderflower syrup

7

fl oz

(

200

ml

)

Prosecco

5

fl oz

(

150

ml

)

mineral water

,

(or club soda or seltzer)

a handful of mint leaves

lime slices

,

optional

ice cubes
Instructions
Tear up a few mint leaves and add them to each glass. Pour over elderflower syrup. Top with plenty of ice. Add Prosecco and mineral water. Top each glass with more mint and lime slices. Serve with straws.
Email recipe
Pin Recipe
This recipe was updated with new photos (as seen above) in June 2023.