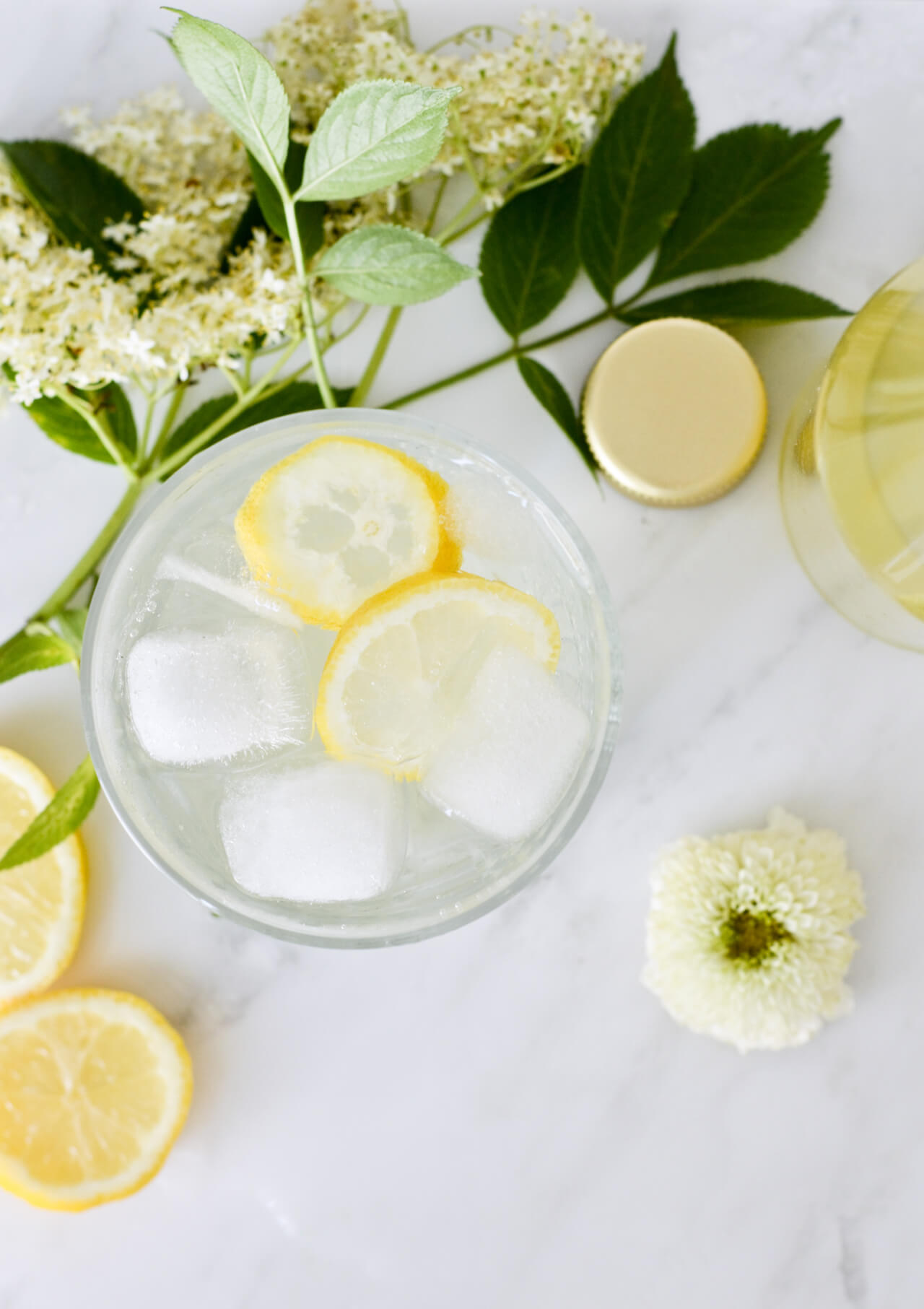 With the first week of July almost behind us I do feel bad for not sharing this recipe sooner. Elderflower is more of a June thing, but depending nowhere you live, chances are you can still go out and find some.
I made this elderflower syrup back in June. I actually bought elderflower heads at the farmers market because I live in an area that gets a lot of traffic during the day, so I don't feel comfortable picking elderflower right here.
I originally wanted to get some at my grandparents' but when i visited them back in June, their elderflower bushes were far from blooming. They live in a heavily wooded area, close to the mountains and with very little traffic. the areas temperature is always a few edges lower and it's just generally more damp here, which makes everything bloom a little later.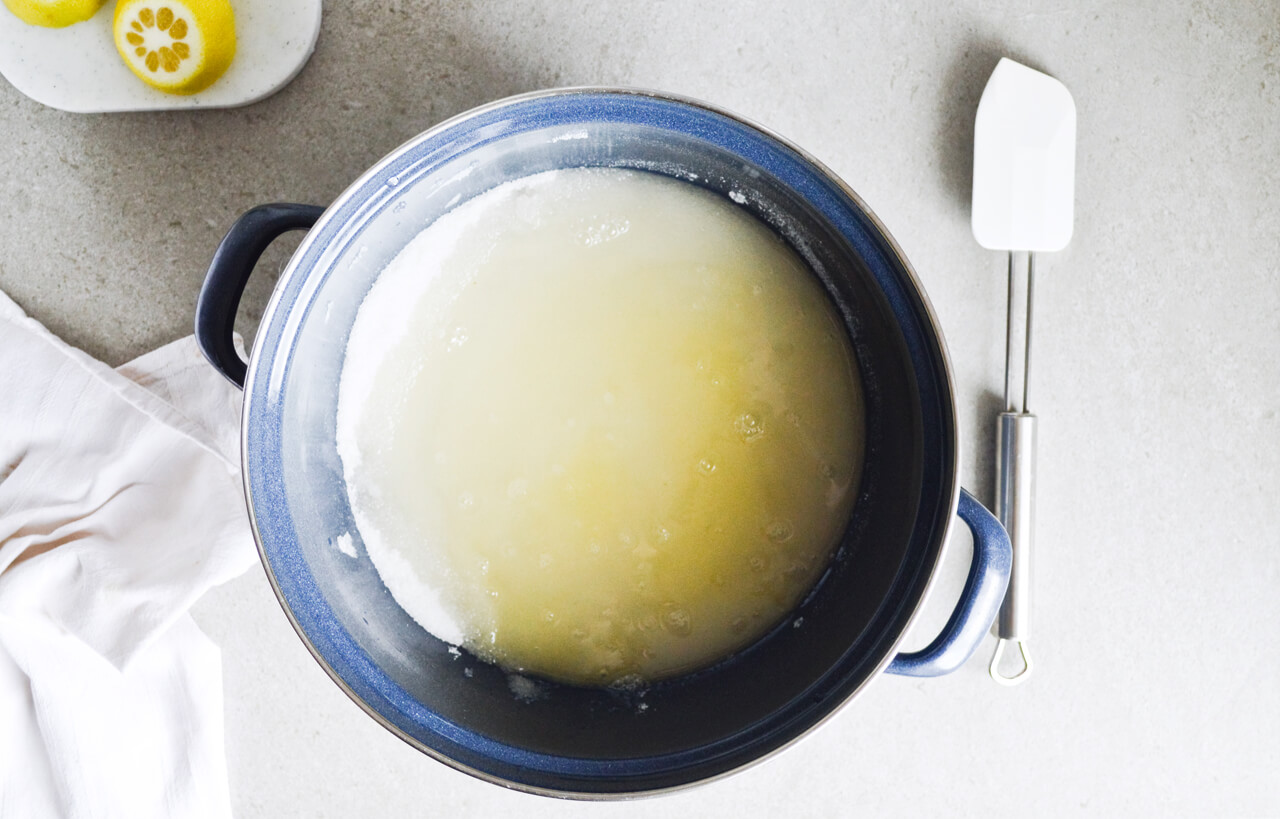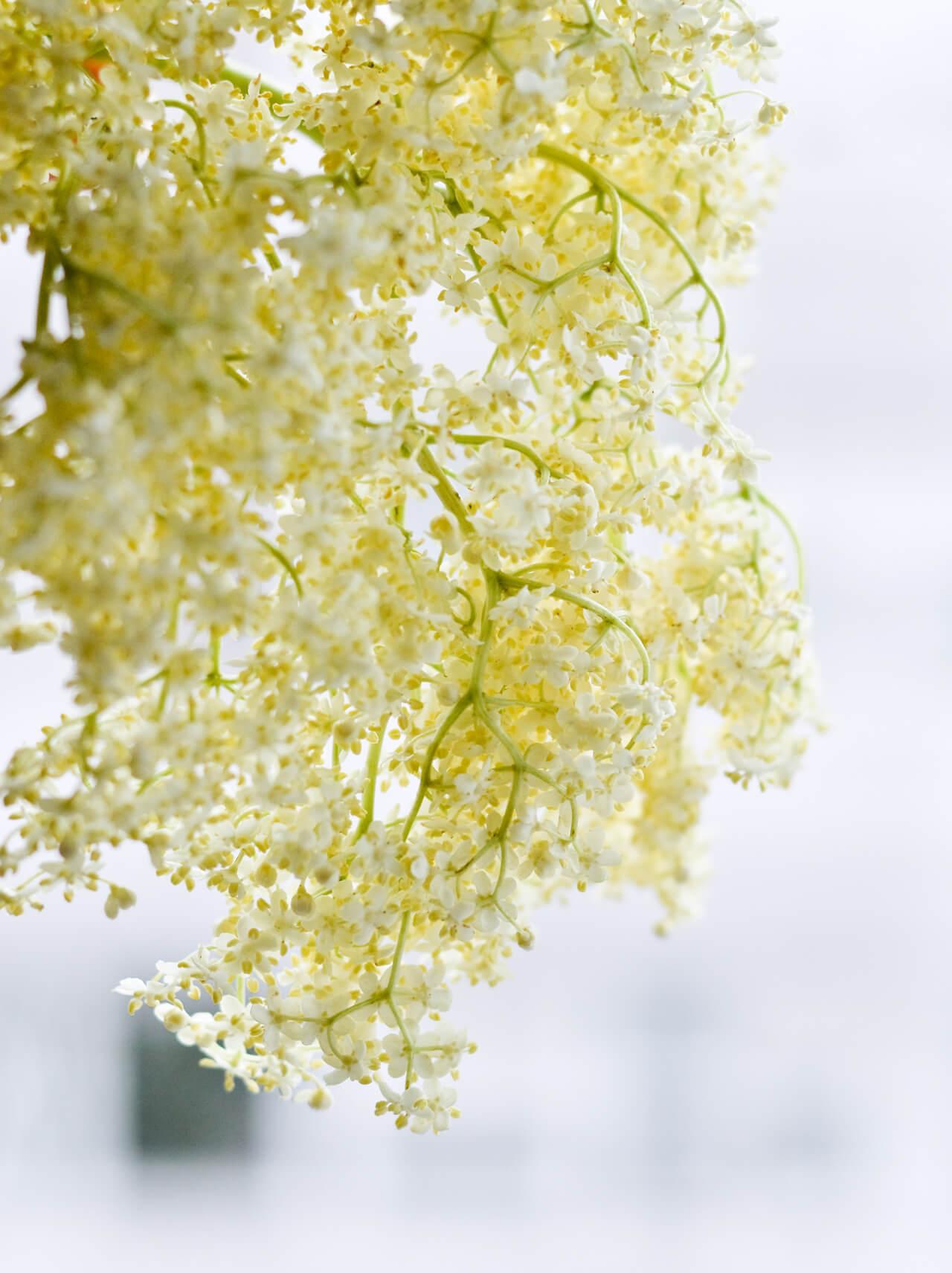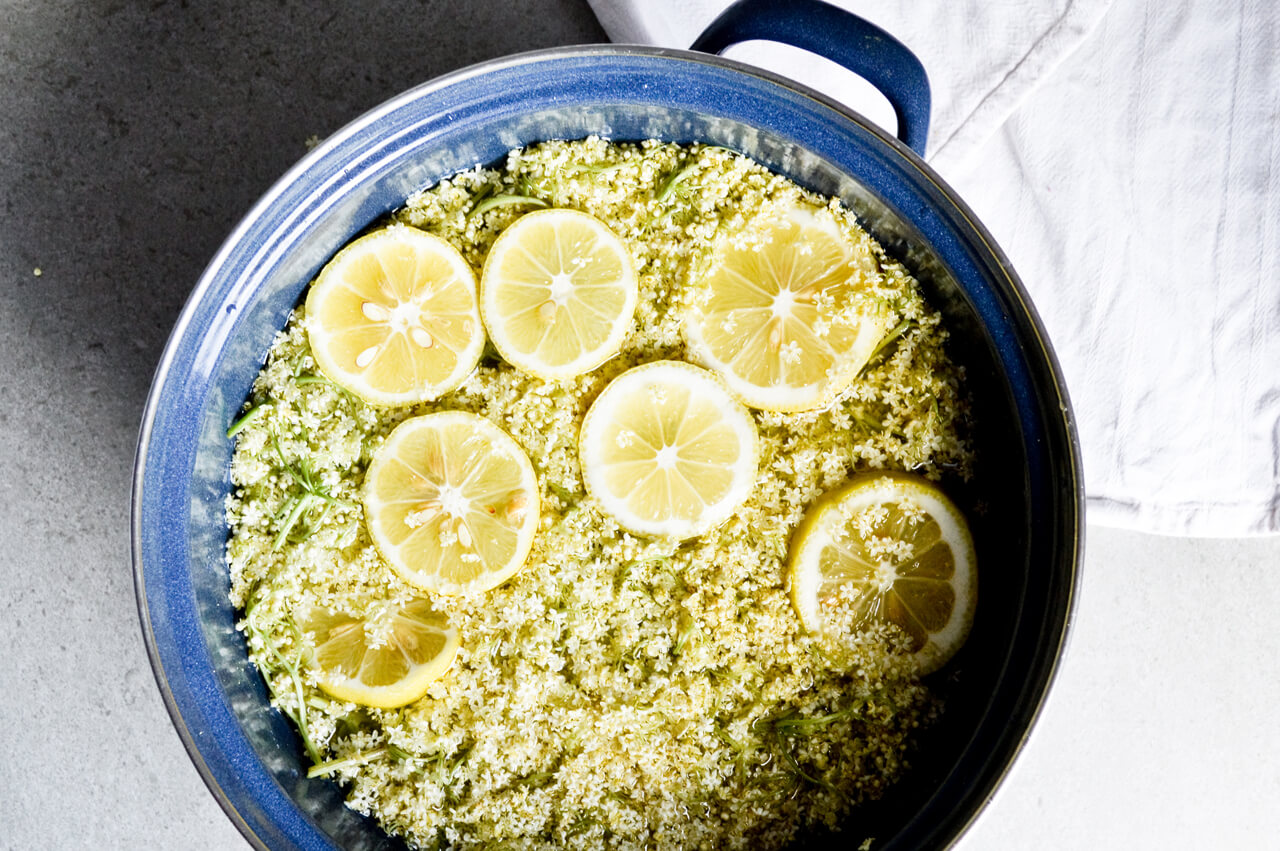 However, the most important thing is simply that I got it. Elderflower really has the strongest scent. I had it stored in the kitchen for about 2 days before making the syrup and the room smelled like one big elderflower bush. It was almost too strong.
But I love elderflower. It's been my favorite since I was a kid. And I especially loved it when my mom's aunt made it and served it with a fresh, moist pound cake on the side. The aroma of these two things combined should be bottled and sold as perfume. Or at least as an air freshener.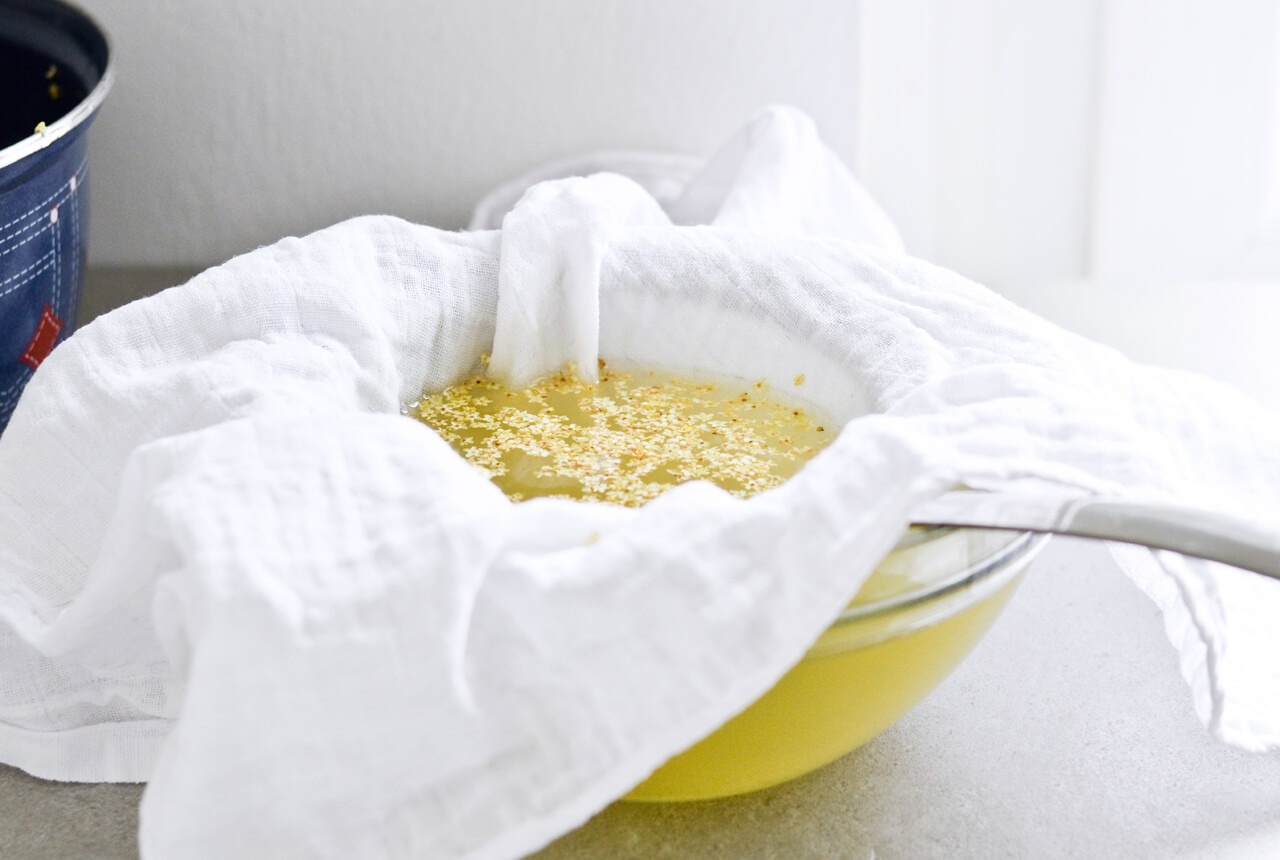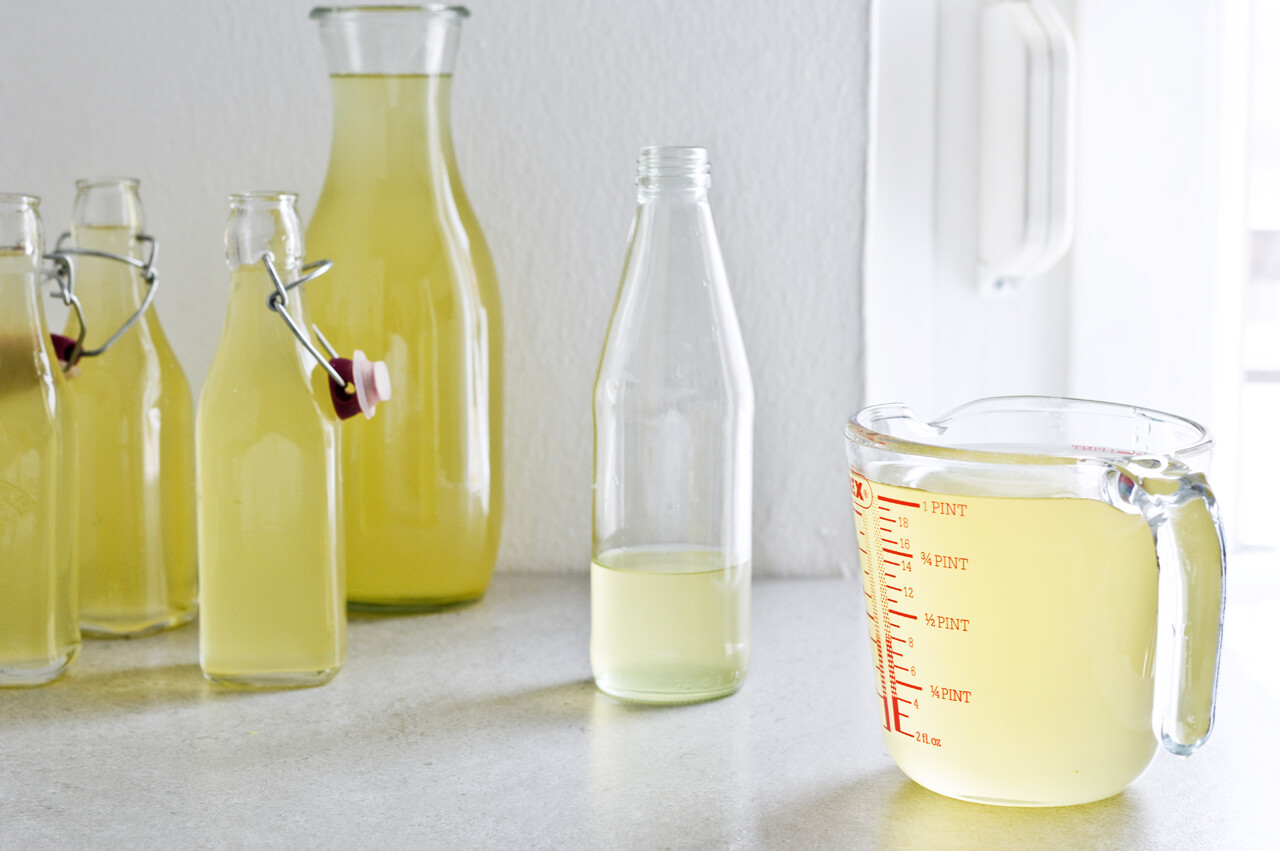 Homemade elderflower syrup is an easy thing to make, once you're done with hunting down the elderflower itself. I make a strong sweet syrup which has to be diluted once you want to drink it. Normally I use about a tablespoon or two for one drink, the rest is ice and water.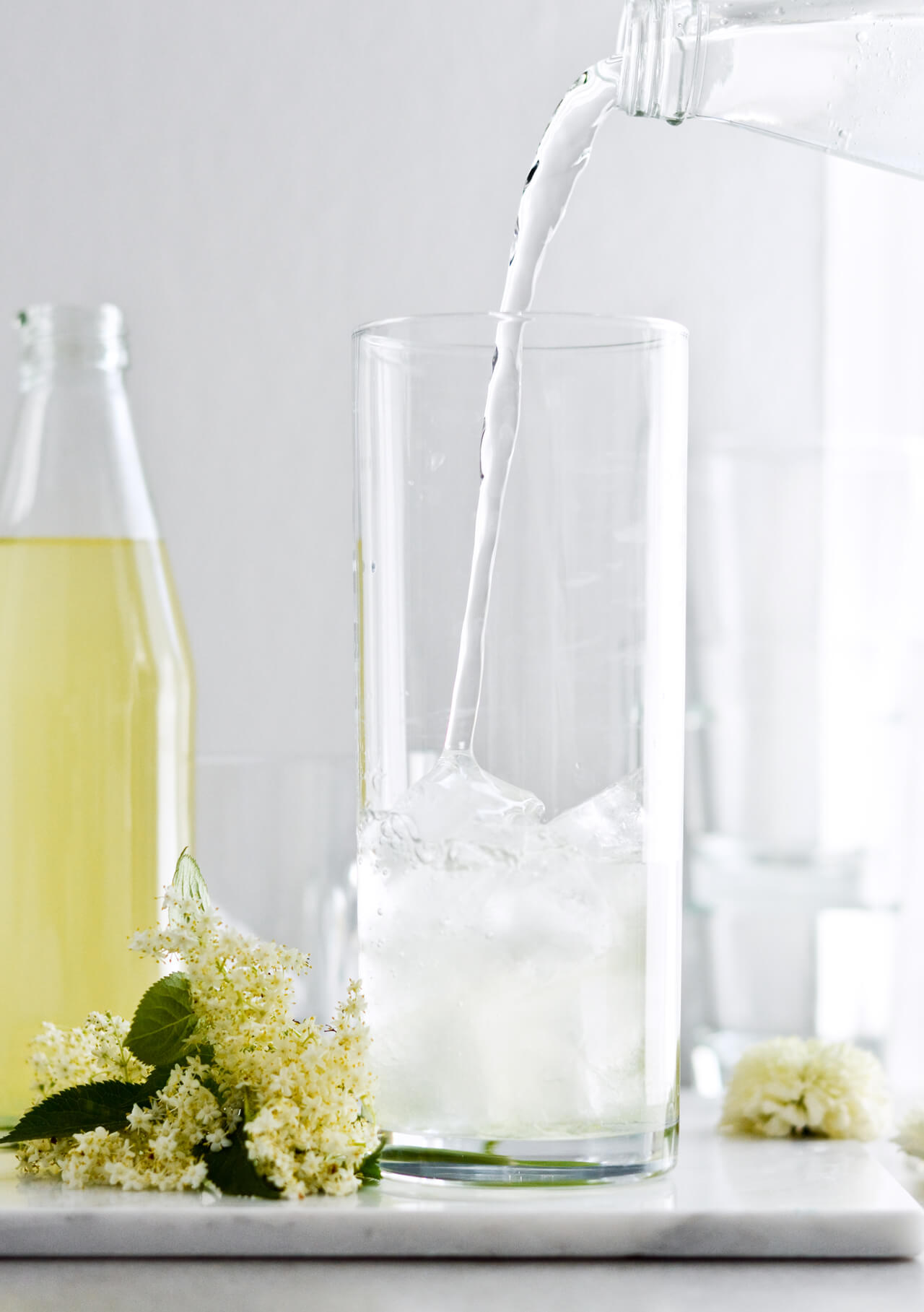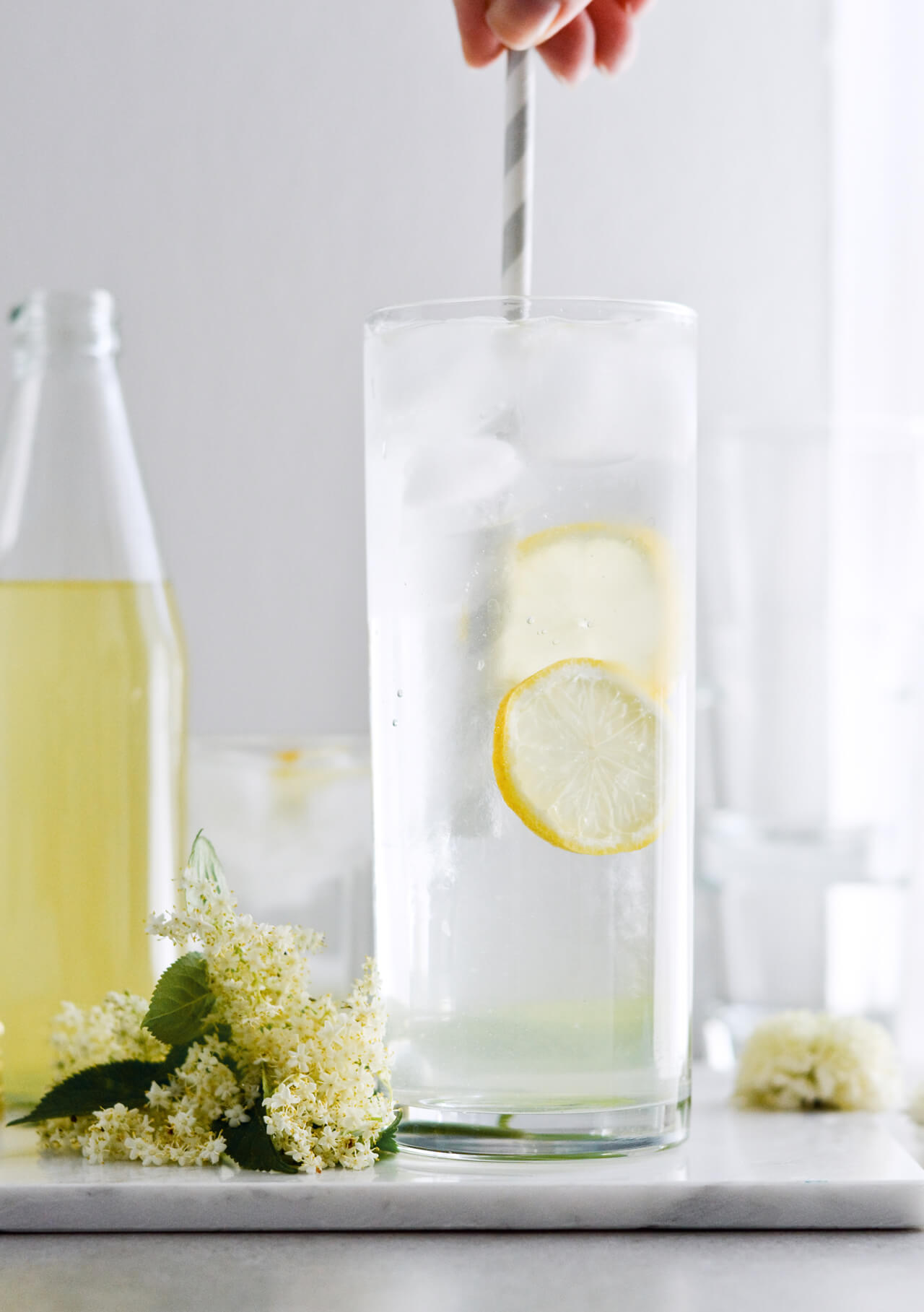 The syrup is great in drinks, like in this ice cream float, elderflower mocktail or the famous Hugo, but you can use it in ice cream recipes, in frosting or cakes,… I'm sure there are more options that I haven't thought of yet.
This homemade elderflower syrup is sweet, fresh and floral. One batch will last you all summer long. What's better than that?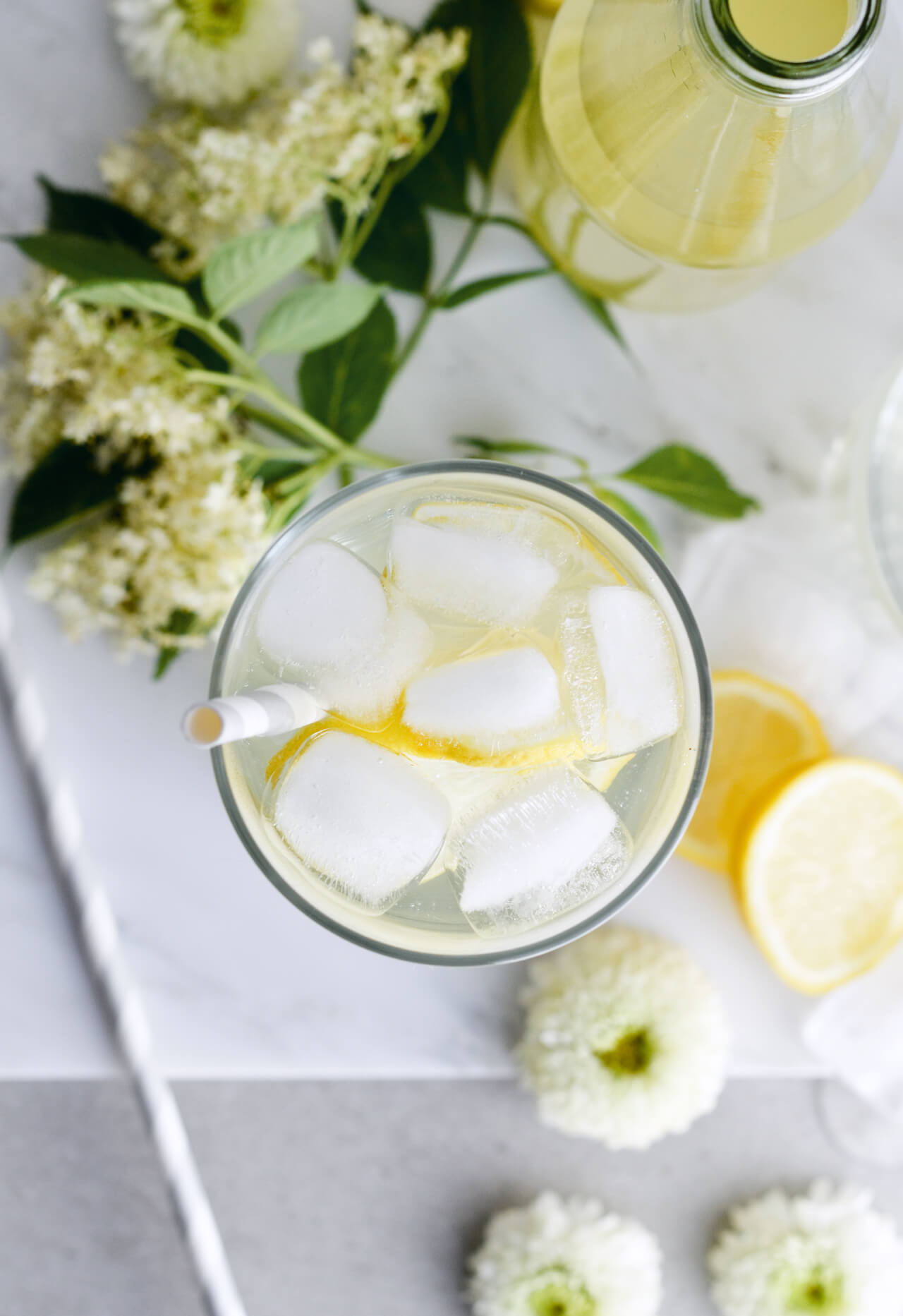 Print
Homemade elderflower syrup
A floral and fresh syrup that truly captures the essence of summer.
Recipe makes about 2.25L | almost 5 pints of syrup.
Author:
Prep Time:

15 min

Cook Time:

10 min

Total Time:

25 minutes

Category:

Drinks

Cuisine:

European, Slovenian
15

–

20

elderflower heads

1.5

L (3 pints | 6 1/4 cups) water

1.5

kg (3 1/3 pounds | 7 cups) granulated sugar
Juice of

4

lemons, yield = 160ml or

2/3 cup

1 teaspoon

citric acid

2

organic lemons, sliced
Instructions
Inspect all the elderflower heads and remove any bugs. You can also fill the kitchen sink with water and swirl in the elderflower heads for a few seconds. Trim all large stalks. Set aside, on paper towels to dry.
In a stock pot, combine water, sugar and lemon juice. Bring to simmer and cook until the sugar dissolves. Remove from heat and let cool. Stir in citric acid. Add the elderflower heads and lemon slices. Cover pot with plastic wrap or a tight lid and soak the elderflower at room temperature for 24 to 48 hours.
Line a sieve with a cheesecloth and place over a large bowl. Drain the syrup, squeeze the lemon slices to get the juice and discard the solids. Transfer to sterilised bottles and store in the fridge for up to three months. For longer storage transfer strained syrup to a saucepan and bring to a boil over medium heat, then transfer to sterilised bottles and store in the fridge or a cool dark place.
Serve diluted with water or soda.
Notes
For a lighter syrup use less elderflower. For a smaller batch simply halve the ingredients.