Make holidays extra specials with some homemade scented baking soda ornaments!
Before I dive into the post, I want to wish a Happy (late) Thanksgiving to all my American friends and readers! I hope you had an amazing time yesterday and that you ate and ate until your pants felt tight.  I am thankful for each and every one of you that come here every week to read my ramblings and cook my recipes.
Now, I know you're probably pied out and all, but this was really only a warm up because we have a whole month of eating left in front of us. Ha! And if any of you are doing some shopping today, my thoughts are with you. Between all the people, the traffic, the craziness… I just want to stay inside.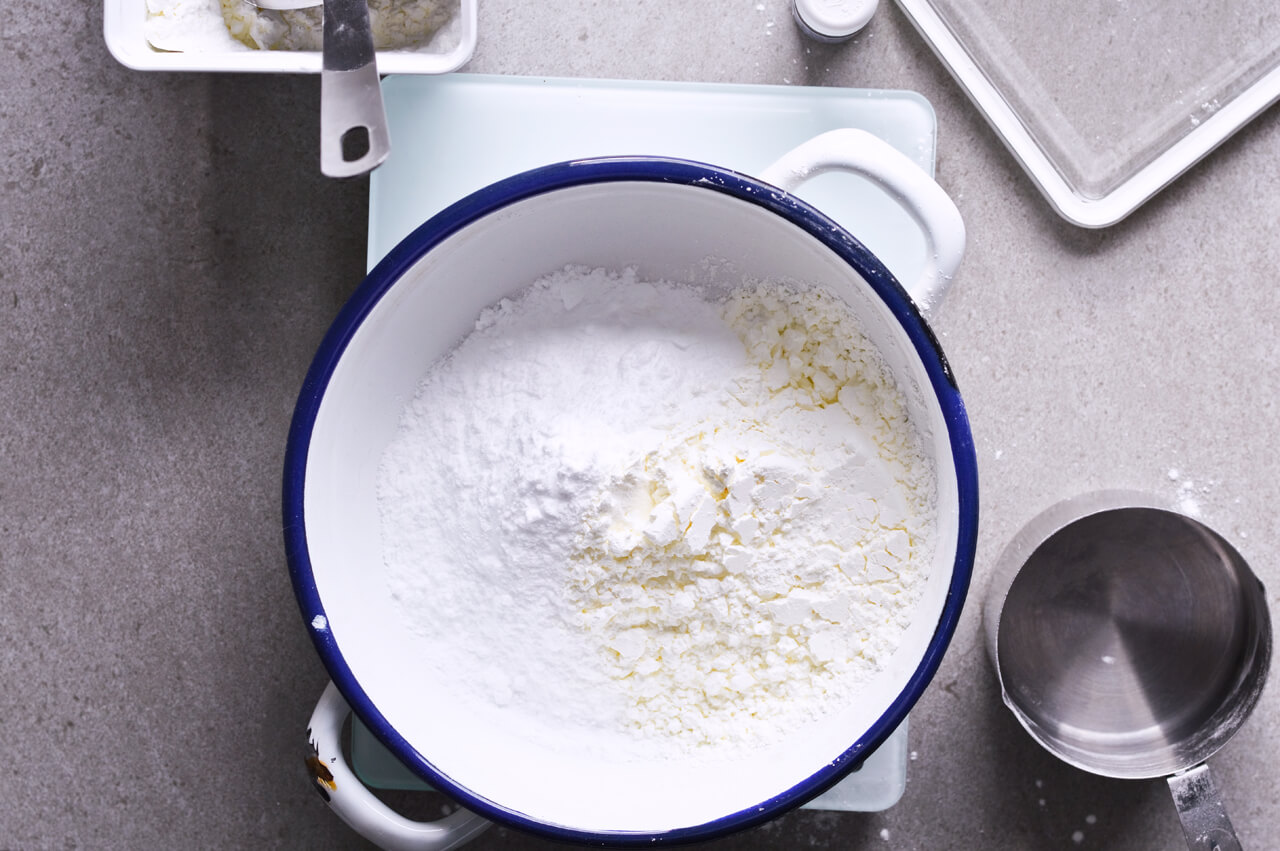 And do what, you wonder? Watch Gilmore Girls, of course. After talking about this for months, the revival is finally here and it better be good, because I love Netflix and I don't want to yell at them. But I am beyond excited for this.
Another good thing to do on a weekend is putting up the tree. All my December stuff is still packed in boxes, but I did pull out some copper wire lights and I made these scented baking soda ornaments. Some of you might recall the salt dough ornaments I made forever ago and these baking soda ornaments are similar, but different at the same time.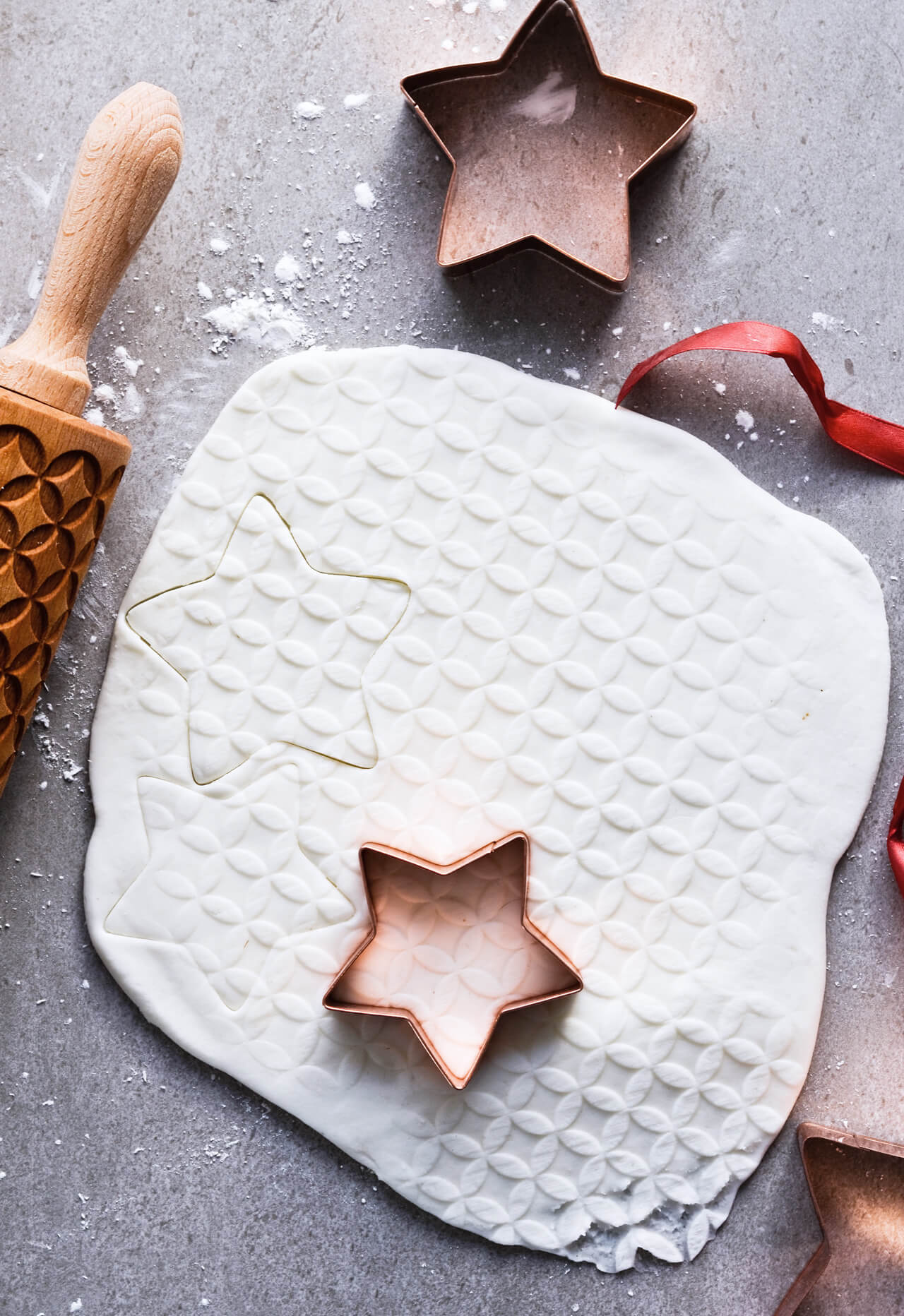 I really wanted to make crisp, snow-white ornaments, but the salt dough ones are more of a cream color. However, the baking soda combined with cornstarch produces pearly white ornaments which as really pretty and just what I need this year.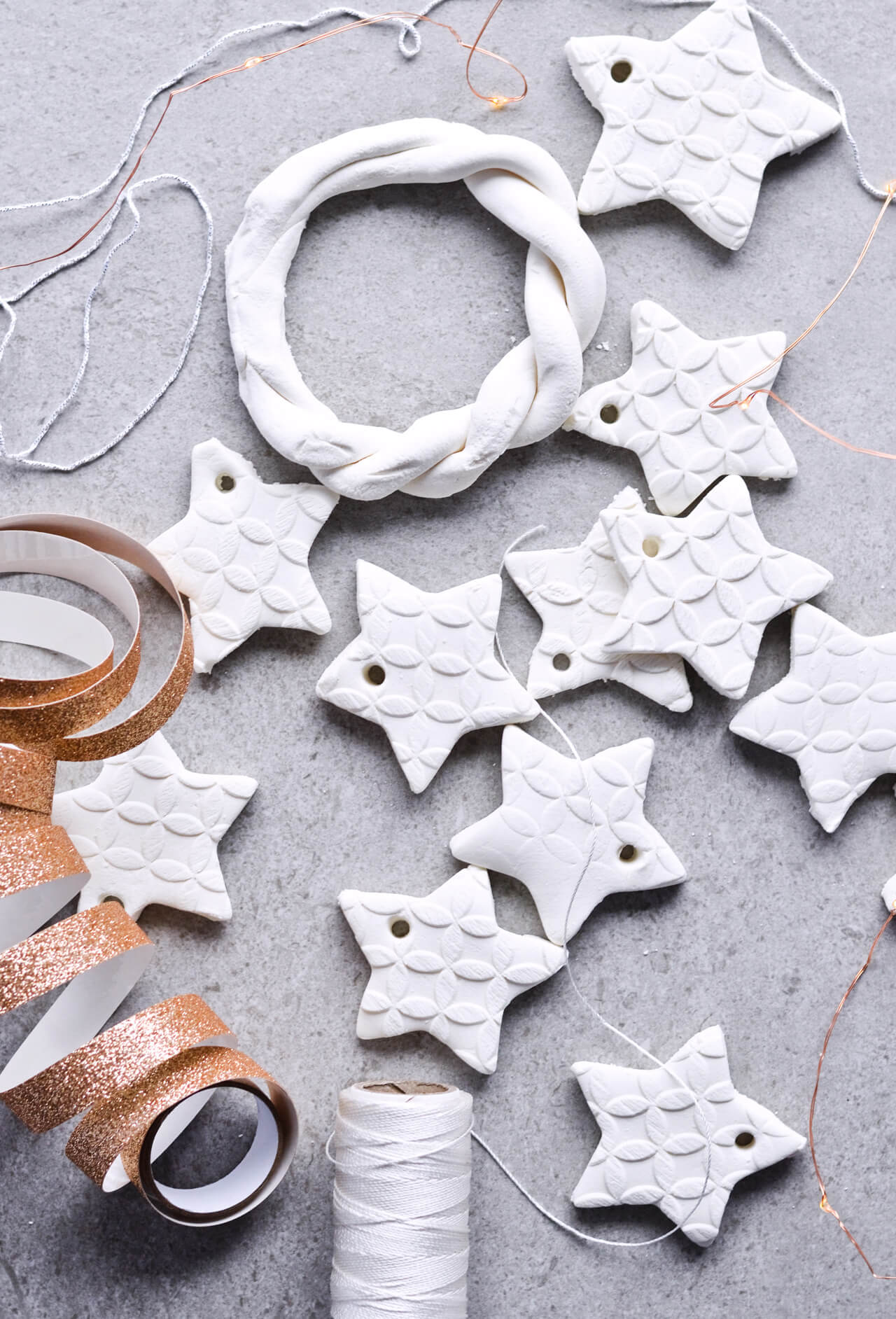 But to make things more fun, I added drops of orange and cinnamon oils into the mix, so the ornaments have a light, festive scent; just what I need right now to go with my honey clementine candle from Yankee candle. Which, by the way, smells amazing.
These scented baking soda ornaments are a fun project, not difficult at all and something you can make with your kids too. If you include a patterned rolling pin, like I did, you can make them extra pretty.
Print
Homemade scented baking soda ornaments
Fun project for the holidays!
Author:
Prep Time:

20 min

Total Time:

20 min

Yield:

15

ornaments

1

x
Category:

DIY
Instructions
Mix baking soda and cornstarch in a small saucepan. Add water, stir until smooth. Add 10 drops of each oil. The scent will be strong, but it all works out in the end.
Put this soup-like mixture on the stove and cook on medium-high heat, stirring constantly, for about 3-5 minutes. As you stir, scrape the bottom and sides of the bowl. The mixture will first get bubbly before it gets thicker and thicker and you need to scrape the pot to get all of that combined.
Once the mixture is very thick it'll resemble a dense, sticky lump of dough. Remove it from the stove at this point.
Transfer dough to a cool plate and let cool at room temperature. It gets cold fairly quickly. Once it is, knead this lump into a smooth dough. If it's sticky or too wet add more cornstarch (like you would flour when making regular dough).
Lightly dust the dough with cornstarch and roll it out to no less than 6mm (1/4 inch) thick. Cut out desired shapes and transfer them to a baking sheet lined with parchment paper. Cut out holes (for hanging the ornaments) with a straw. Optional: roll out leftover dough into two long strips and make a small wreath with them.
Let ornaments dry in a warm space for a day, flip them over the next day and let them dry until they're completely set, ideally another day. The longer you wait the better.
Finally, add some twine and hang them up… wherever! I'm keeping mine in the kitchen.
Notes
You can use either essential oils or even oils you'd normally use in baking. I love LorAnn oils because they are very aromatic and even 2-3 drops are enough. I buy mine at a local baking supply shop, but Amazon has them too (cinnamon, anise, citrus mix).
You can easily double the ingredients to make more ornaments.
I used a patterned rolling pin for the imprint you see on the ornaments.