Fregola porridge with caramelized apples just might be the most cozy dish in the world!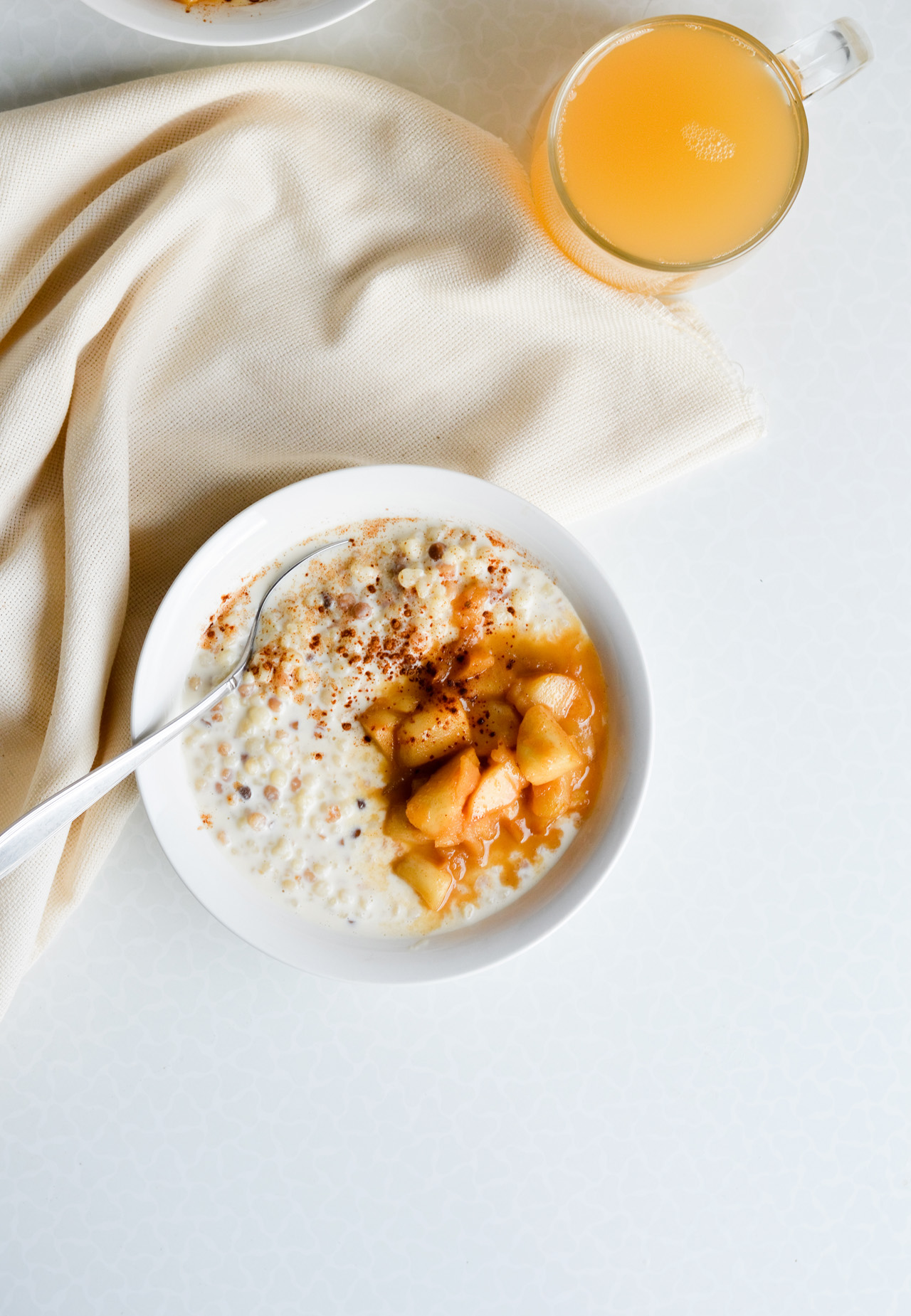 You all know that I love Fall, I say it all the time. Too bad for me that Fall isn't loving me back. Last week really sucked, to put it mildly. Apart from the weekend it rained for a whole week straight. It was dark and it seemed as if it was 6 in the morning all the time, like we were in a constant stage of dawn. The cherry on top is the nasty cold I got a week ago, which at times looked more like a flu and only now looks like a minor cold.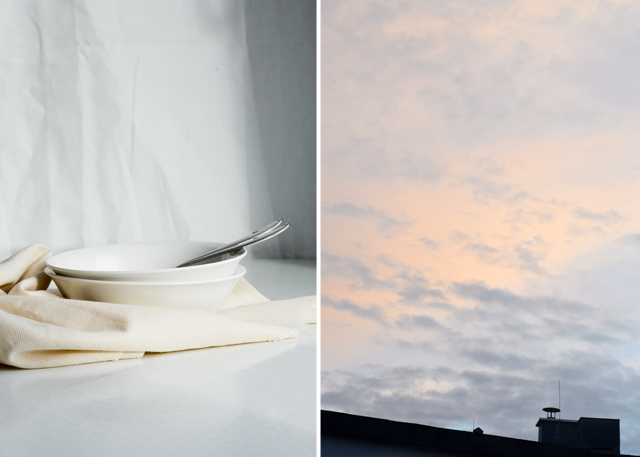 Not to complain too much, I guess the good thing about all of this was at least the fact that I got sick during the bad days. When it's rainy and dark out, spending time on the couch seems like the only good idea. When you're ill it's mandatory, no excuses needed. Between all the napping and tea making, I did catch up on my TV watching.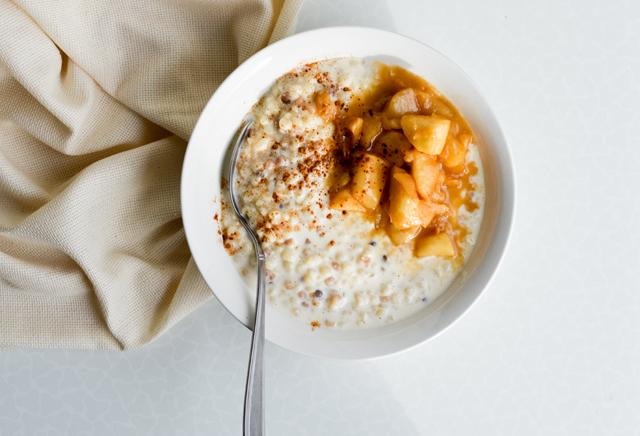 I've always loved documentaries, maybe even more than any other genre. I like real life stories, I'm interested in people's experiences, their views on the world, I want to see the raw and the untold. I've had Happy Valley on my wish list for a while now, so I watched this first. It covers the Penn State abuse scandal. I heard of this years ago briefly and now found out everything else through the documentary. I think it did a good job of explaining the whole story to someone who knows nothing about it, like me.
The other one I watched was It Happened Here. It was recently released on Netlifx and I gave it a chance, even though it was another college themed documentary and I didn't really plan on watching two in a row. It Happened Here documents the rape culture on college campuses in the USA and the activism connected to that. Just like Happy Valley, this is another fascinating documentary that I can recommend.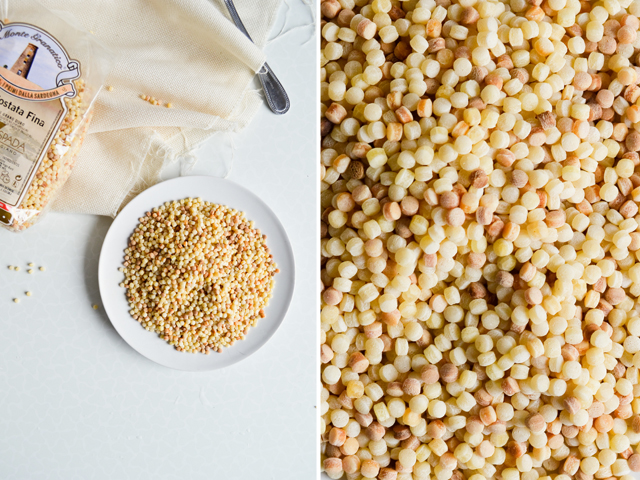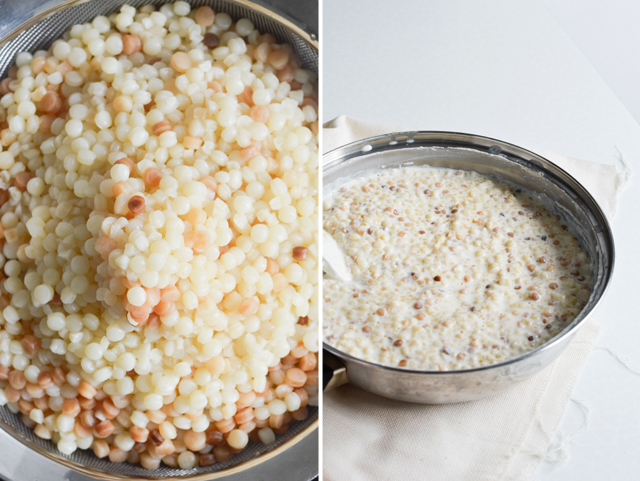 The topics are not happy, I know, but that's the nature of documentaries. They share stories, however happy or sad these may be. In contrast to that, I did watch The Walking Dead. The show is back with a new season and I'm excited to see what they'll do with it. As long as they don't kill anyone from the main gang, I'll be happy. I'm also crossing my fingers for Carol to get back in the game, I want her to drop the apron and start kicking some ass again (literally).
American Horror Story is back too, this time featuring Lady Gaga that fits right in with all the glam and bloody messes. Then there's Scandal, which I'm not really loving so far, but I'm not ready to give up on it just yet.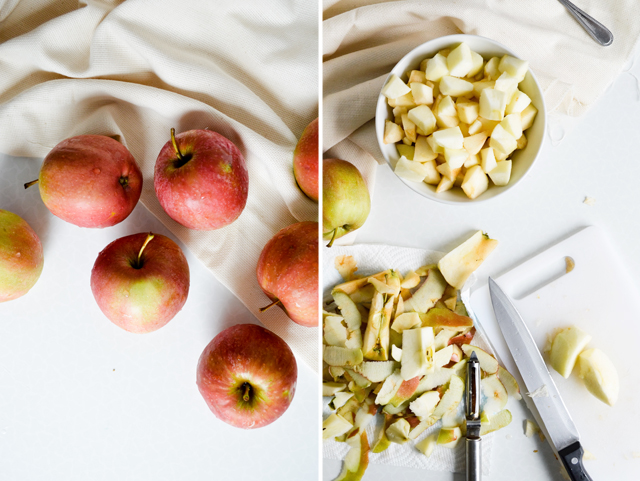 I really could go on and on, you can clearly see I had a lot of time on my hands. But I'm done with TV talk now, promise. I didn't cook much at all last week because I had no real strength and appetite. The wonderful porridge I'm sharing today is what I had made two days prior to getting sick and it's just been waiting for me to get enough energy to sit behind a computer and write this.
I'm making it again tomorrow and I can see it'll become a regular on our table this season. It's so good and comforting. I didn't think of using fregola in a sweet dish until I saw it in Antonio Carluccio's Pasta book. He made fregola with strawberry sauce (similar to this one). Fregola (also fregula) is a type of pasta that originates from Sardinia, Italy. It's made of semolina dough that is shaped into tiny balls which are then toasted.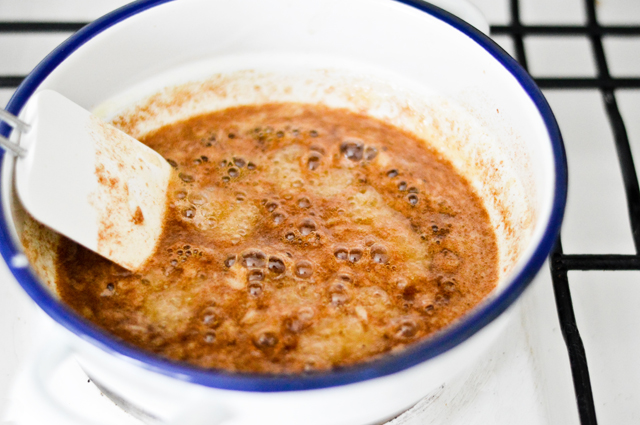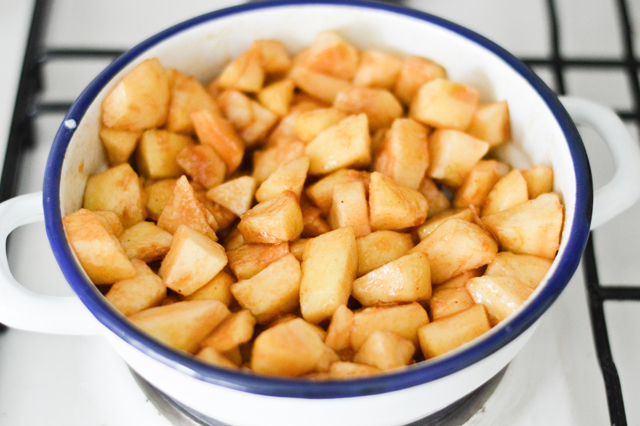 I first cook the fregola for 10 minutes, drain it and then continue cooking it in milk until it's creamy. Maybe pasta cooked in milk doesn't sound like the most exciting thing ever, but believe me it really is amazing. The flavor and texture of this fregola porridge are addicting, a little similar to rice pudding, but softer and more hearty.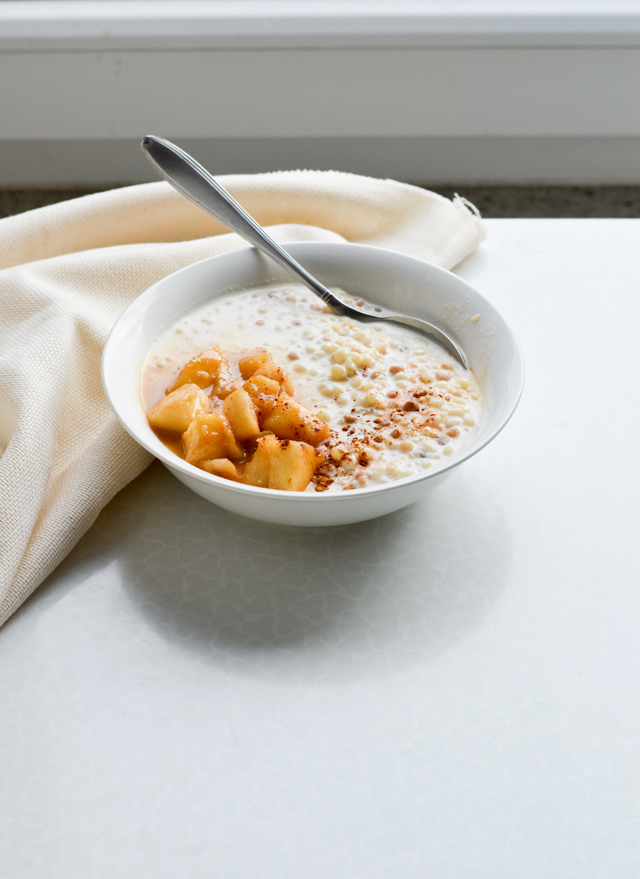 Instead of strawberry sauce, I prefer caramelized apples. They fit the time of year better and I've been craving anything and everything with apples since September. Apples drowned in buttery cinnamon caramel are a thing of dreams, I tell ya. They really complement the mild fregola, making this the most addictive pasta dish ever. That's saying a lot, coming from a lasagna lover.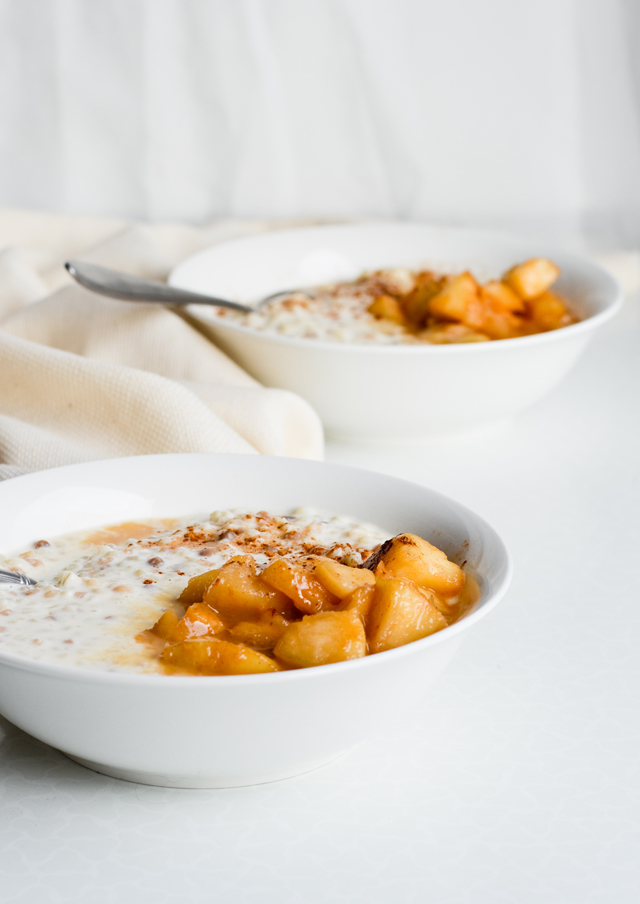 Ideally, this fregola porridge with caramelized apples is served as a dessert. But I can also see it as a weekend breakfast or a late afternoon snack. I love it so much, I can't really pick the best time of day. I'll take it anytime.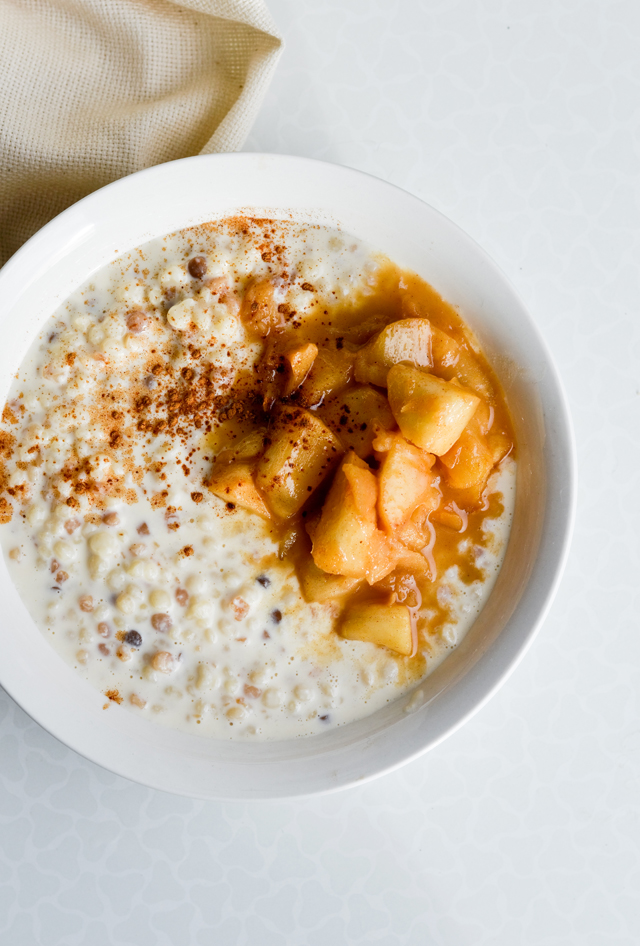 Print
(Italian pasta) Fregola porridge with caramelized apples
Make this for breakfast or serve as a dessert. Whatever the occasion, this fregola porridge will steal your heart.
Author:
Prep Time:

10 min

Cook Time:

40 min

Total Time:

50 minutes

Yield:

4

servings

1

x
Category:

Breakfast

Cuisine:

Italian
200g

(

7 oz

or

1 cup

2 TBSPs) fregola

1 teaspoon

salt

1

liter (1 quart) whole milk

3 tablespoons

honey

90g

(

3/4

stick) unsalted butter

80g

(

1/3 cup

) granulated sugar

1 teaspoon

ground cinnamon

950g

(

2

pounds) apples (about

6

medium); peeled, cored, cut into small chunks

60

ml (1/4 cup) whipping cream
Instructions
Bring a large pot of salted water to a boil. Add the pasta and cook for 10 minutes.
Drain the pasta and set it aside.
In a skillet, bring milk to a boil over medium-high heat. Reduce heat and add the pasta and salt.
Cook for about 30 minutes, until the milk reduces a bit and the pasta becomes very soft and creamy.
Set aside, add the honey and stir until incorporated. Let cool to room temperature.
When the fregola porridge is cool, make the caramelized apples.
Melt butter in a medium saucepan set over medium heat. Add the sugar and stir until it melts, keep cooking for about a minute, then add the cinnamon. Stir until incorporated.
Add the apples and cook for about 10 minutes, stirring occasionally, until the apples are tender and brown.
Pour in the cream and simmer until the sauce thickens, about a minute.
Serve immediately together with the porridge. Place some fregola into serving bowls, top with a few tablespoons of the apples and an additional sprinkle of cinnamon.
Notes
ON SUBSTITUTIONS
You can find fregola in any well stocked store. If not there, Amazon offers some options as well. But Israeli couscous is pretty similar and you can use that instead of fregola.
I prefer to use whole milk in this dish because it gives better flavor, but part skimmed is fine too.
MAKE AHEAD
Store the fregola porridge in the fridge, covered, until serving time. Eat in the same day.
The caramelized apples can be prepared 3 hours ahead. Keep them covered and let stand at room temperature. Reheat (over medium heat) before serving.
Fregola porridge adapted from Pasta by Antonio Carluccio. Caramelized apples adapted from Bon Appétit.