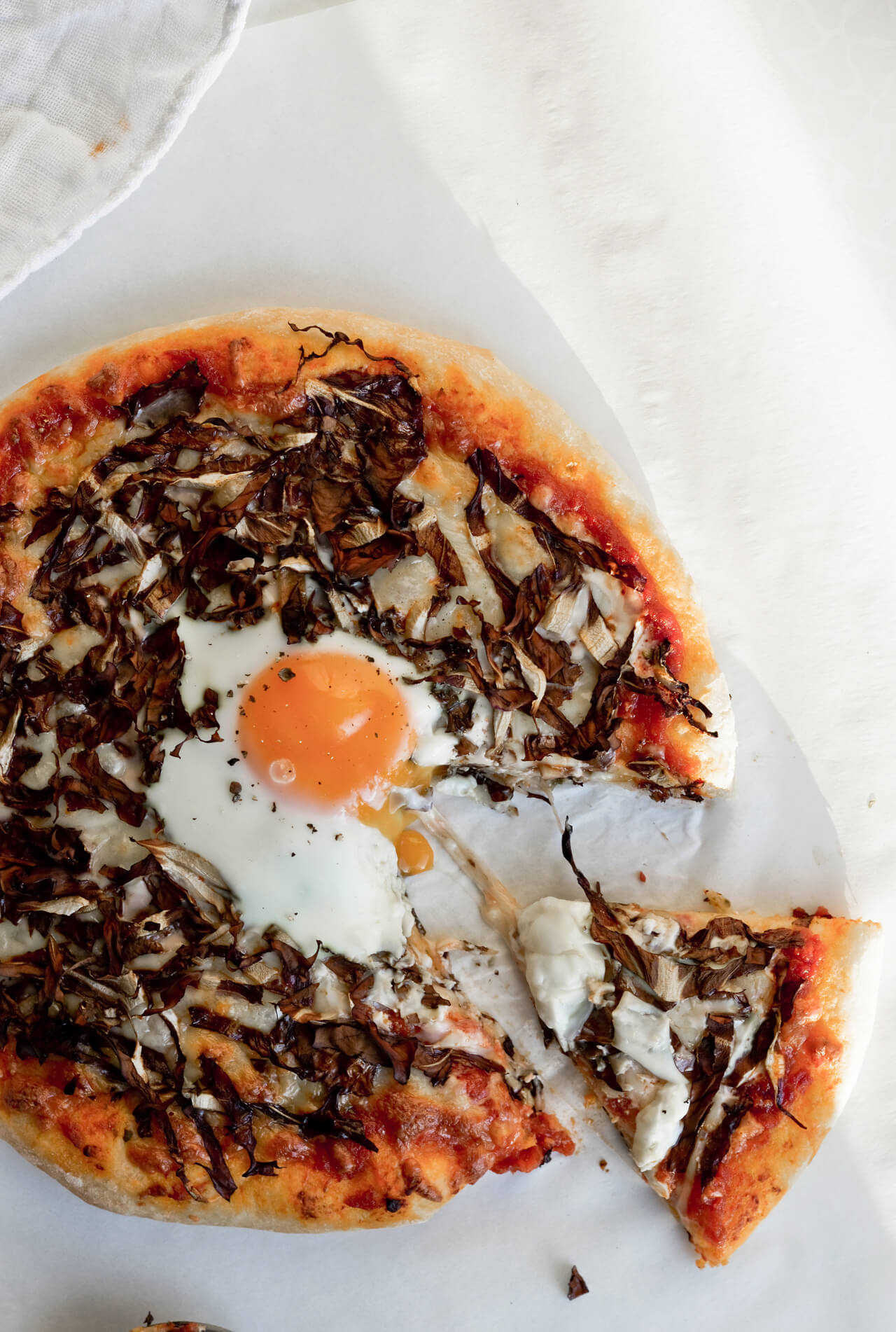 Did you know that it was national pizza day in the USA about a week ago? Well, I didn't. I jumped on Instagram as I do every day, especially late in the evening or in the middle of the night when I can't sleep, and everyone was posting pizza pics! And when you have multiple accounts posting the same thing you know something is up. And so it was.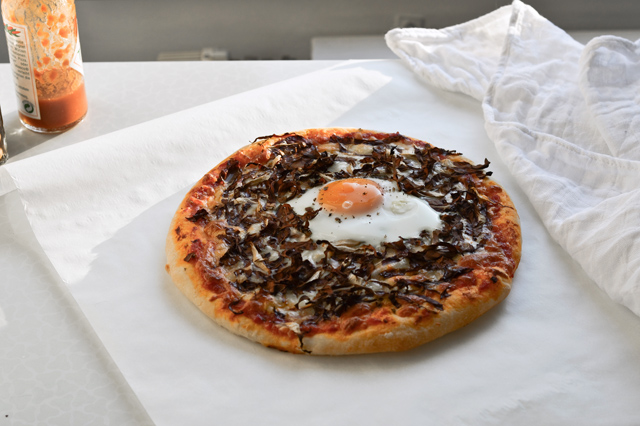 I know that there are a lot of days in a year dedicated to different foods, all over the world, but in my curiosity to see just how many special days we have I decided to look it up. This page on Wikipedia seems like it has the best list, even though I'm still a little nervous anytime I mention Wikipedia as a reference for anything. It was one of those websites we were pretty much forbidden to use at Uni, because it's not edited or proof-read as a book is. If you mentioned it in an essay, a professor gladly pointed that out as a bad thing.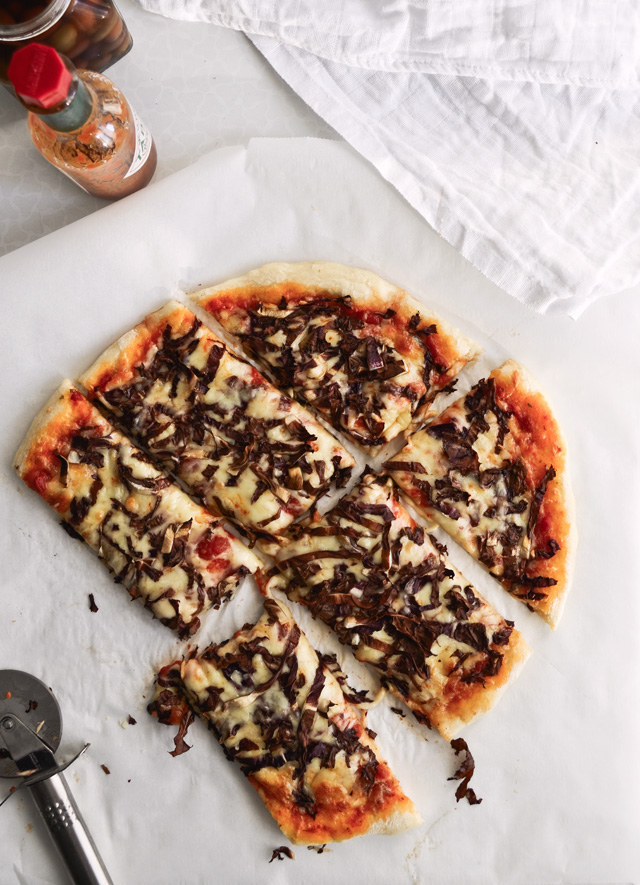 But, I'm not at Uni anymore! Which makes me very happy. Really, whenever I think about it all I think is "Whew, I'm so glad I'm not a student anymore".
But anyway, if you look at that list you'll see some interesting food days listed under USA, like "I want butterscotch day" or "Blueberry popover day"  or "National cheeseball day". There's even a National Eat what you want day. I feel like I've been living under a rock!
I know not all of these are official, but I am curious if all are actually celebrated, even on a small scale. Are they?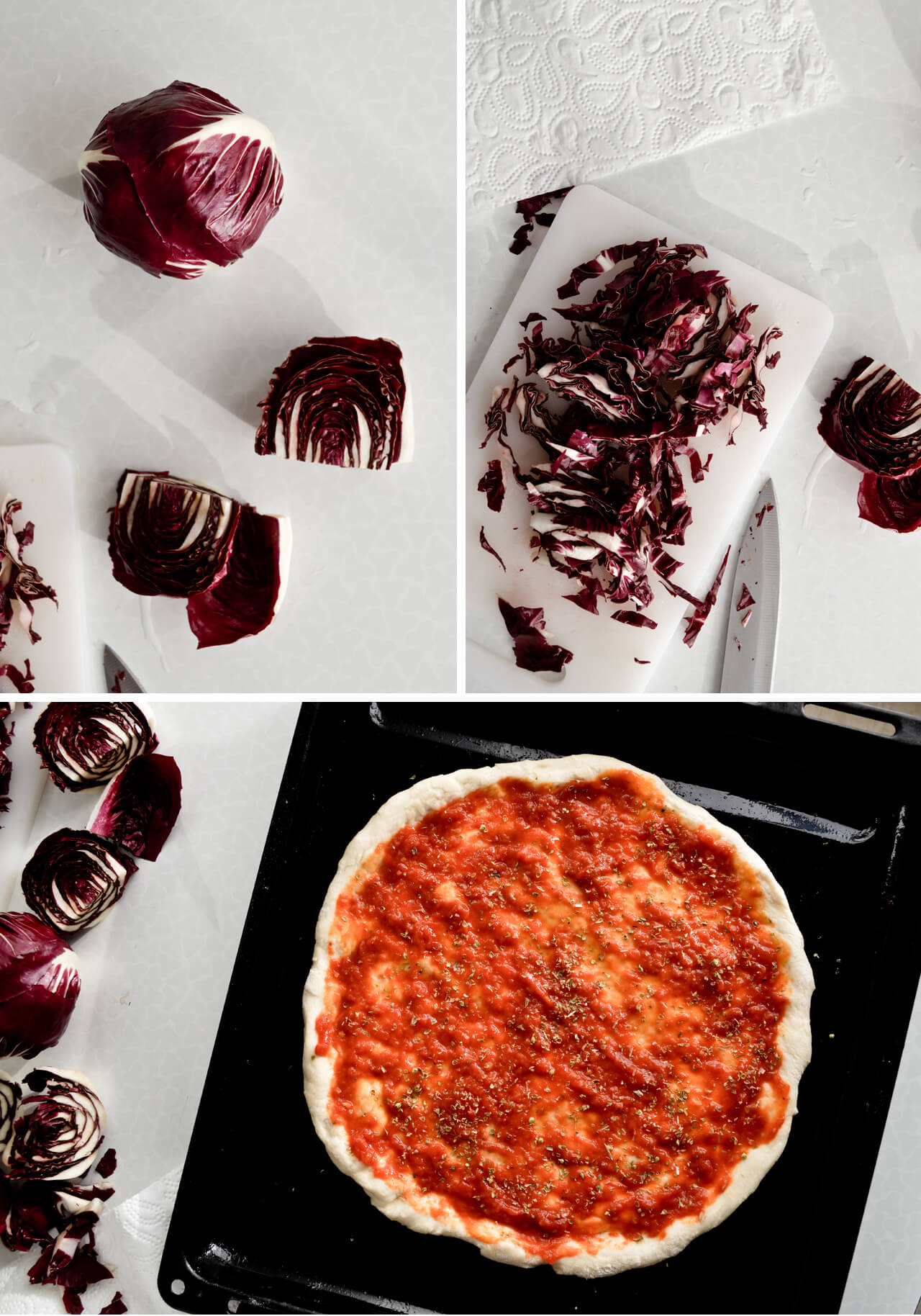 But hey, I'm not complaining. Really, I think all these food holidays are kinda cool. A little unnecessary, but still cool. They're not hurting anyone, right? And if any food needs a special day it's definitely pizza. After all, pizza is one of the 4 major food groups. (That's a Gilmore Girls reference. Drop me a comment if you know it!)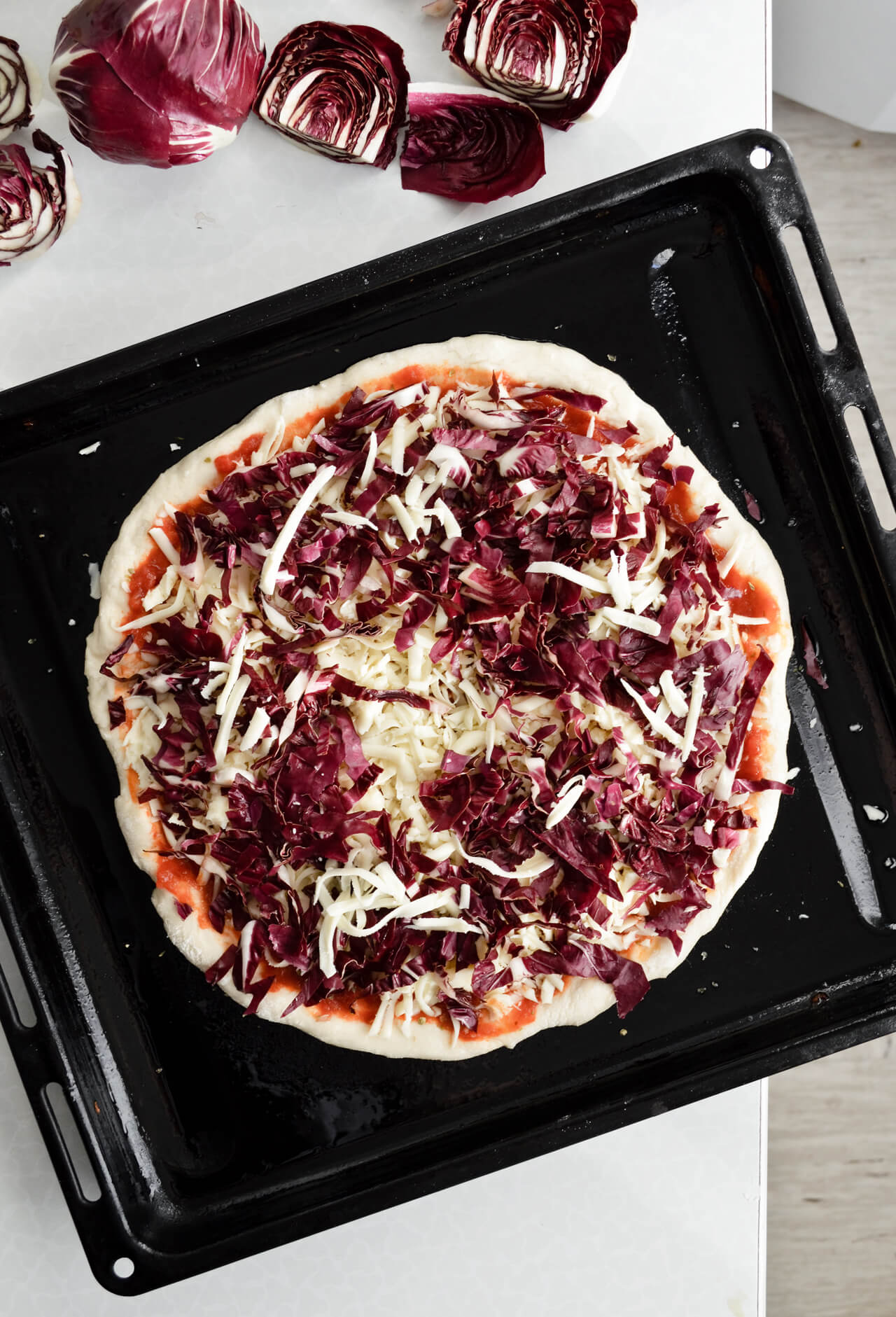 It's so dreary out all the time now, that I need something brighter in my life. While I have been obsessively wearing Essie's Mademoiselle on my nails, I'm thinking more in terms of food. What a surprise. I'm talking about this simple radicchio pizza and its beautiful autumnal colors. An egg on top is of course a great bonus.
I love the combination of tomato sauce, which is slightly sweet, the milky and gooey mozzarella and slightly bitter radicchio. I don't always put an egg on top, but if you're in the mood I suggest you do it. That runny yolk is the best sauce you can put on a pizza.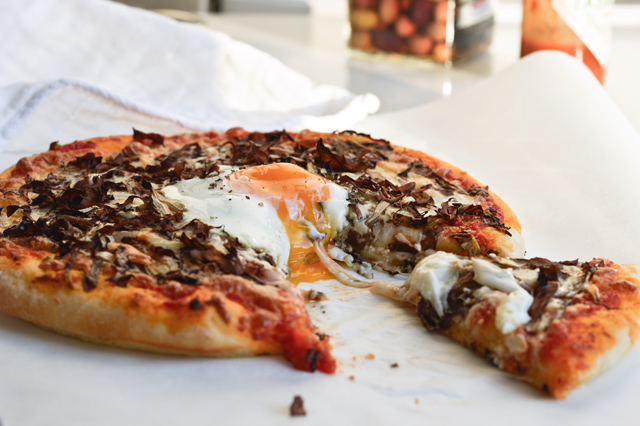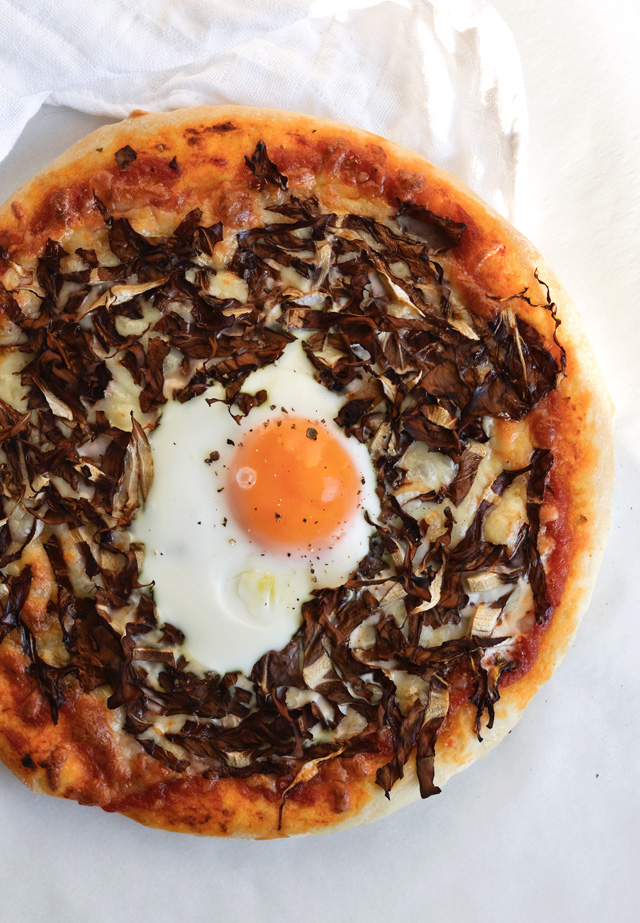 Print
Simple radicchio pizza with egg
Brighten up your day with this easy to make and flavorful radicchio pizza.
Recipe makes one 12.5 x 14-inch (32×35-cm) pizza or about three 10-inch (26-cm) round pizzas.
Author:
Category:

Main course
1

batch easy pizza dough (use half recipe for smaller portion)

1

jar tomato sauce (you can use store-bought)

1/2

–

1

tablespoon dried oregano

400g

(

14oz

) aged (low moisture) mozzarella cheese, grated

1

large head radicchio (or

3

tiny ones), cored, outer leaves removed and thinly sliced into strips

3

eggs (optional)
+ sunflower oil for greasing the pan
Instructions
Preheat oven to 200°C (392°F) and grease a baking sheet with oil. If making smaller pizzas, grease a few pans.
If you're using my dough recipe, prepare it through step 5. Divide it into 3 parts before you let it rise. If using store bought follow the instructions on the package.
When the dough has risen, press it down so it deflates. Roll out each portion on a lightly floured surface. Transfer each one to an oiled pan. Distribute the tomato sauce evenly among all the pizzas, then sprinkle generously with dried oregano. Scatter cheese on top. Lastly add the sliced radicchio.
Bake each pizza for 10-15 minutes, until the edge of the pizza is golden, the cheese completely melted and the radicchio is charred and wilted.
If making pizza with an egg on top, take it out of the oven after about 5-7 minutes, just when the cheese is partially melted. Crack an egg in the middle, then bake for additional 7 minutes or until the egg white is cooked and turns from translucent to white, the cheese is completely melted, radicchio wilted and the crust golden.
Serve immediately, with a side of hot sauce or black pepper.