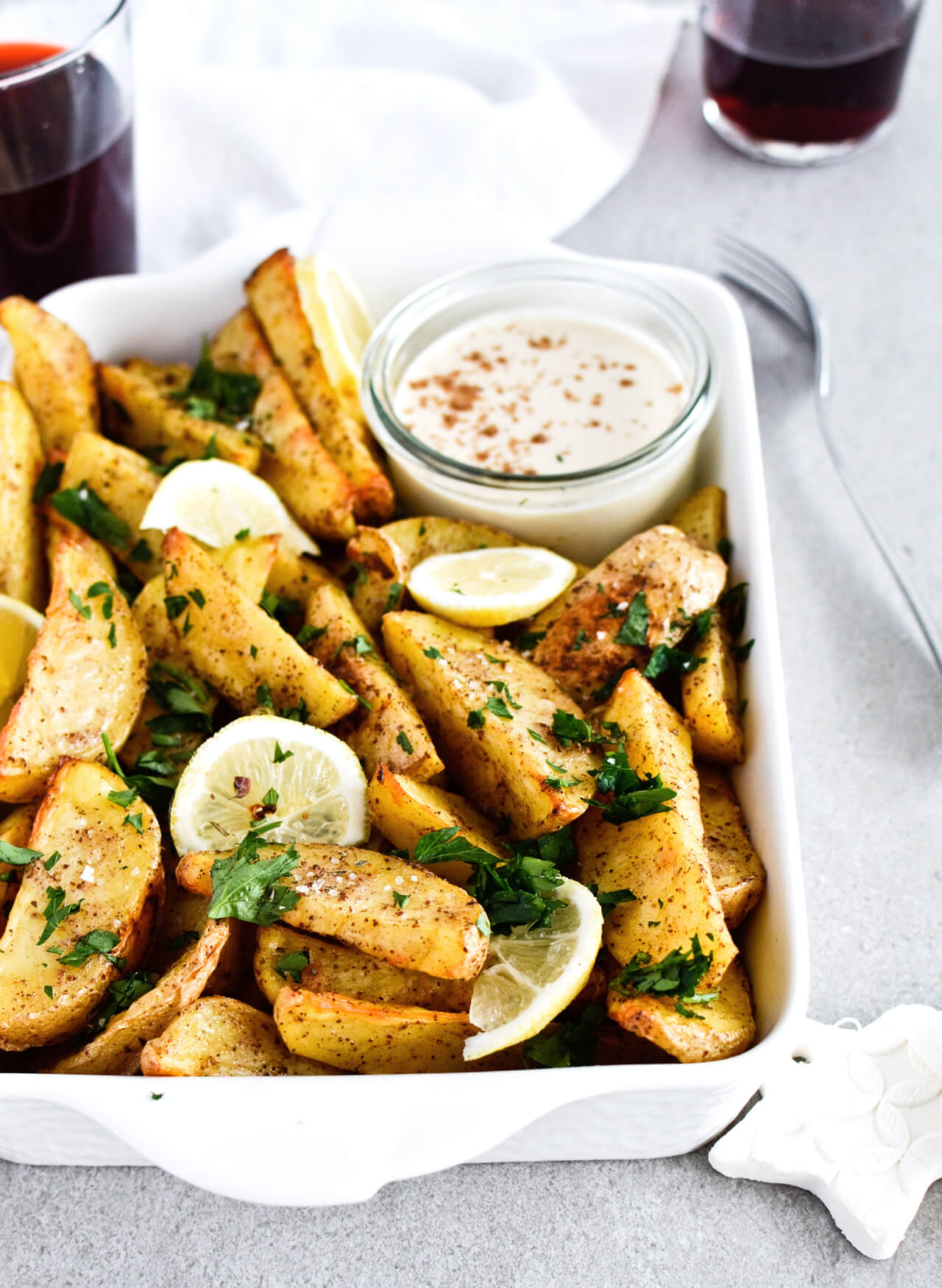 So… daylight saving time? We hate it, right? It's been about two weeks now since we changed the clocks and I'm slowly and painfully getting used to the fact that it's now dark at 5pm. Actually most days have been dark all the time it seems, because it's dull and grey and rainy out all the time. Turning on the lights in the middle of the day is a weird concept for me… but, I'm doing it.
You know, maybe this time next year we won't be having this conversation anymore. The EU parliament touched on this DST issue and I just hope more countries push for change and let it go. I don't really understand the point of moving forward/backwards for 1 hour. It just messes everything up.
Anyway, I don't want to complain. I mean… just tell me you get me, I'm not alone in this, right? But you know what gets me out of the funk, usually? CARBS! You already know how I feel about Liza, my oven… so of course this recipe requires baking too. At this point I think you'd think I was being weird if I posted a recipe that was oven-free.
So, let's talk about these sumac roasted potatoes with tahini dipping sauce. They are quite possibly the best potatoes you'll ever have, although I may be biased because I just love potatoes. Period.
The recipe is directly inspired by one of my fave places to eat at in Ljubljana, called Abi Falafel. It's a falafel place run by Abid Shaar, who moved here over 40 years ago, and his family. They make the best falafel ever and it's usually the one and only thing I get. But this one day when Rok and I were super hungry after a long day, we ordered a side of sumac potatoes and they were just amazing. So much so that I went on the hunt for sumac and started making these at home.
[one-half-first]
[/one-half-first]
[one-half]
[/one-half]
Sumac is a wonderful spice, it's brown in color and almost looks like ground nutmeg and it has the most wonderful lemony aroma. Don't smell it too close or you'll get a strong whiff straight in the nose, which won't do it justice, because the taste itself is actually rather mild and pleasantly citrusy.
This spice is the main thing about these sumac roasted potatoes, as the name implies and it really transforms a regular roasted potato into something amazing. It's almost like taking a road trip to the beach, smelling the ocean breeze while drinking lemonade.
I also add lemon zest to the potatoes, along with sea salt and olive oil. All such simple but superb ingredients, which make these potatoes seem way fancier than they really are.
You know I love potatoes, but I really (very objectively) think these sumac roasted potatoes with tahini dipping sauce are a year-round thing. Because while I think of summer when thinking of lemons, I also think of winter.
And with the holidays coming up and plenty of cold evenings, it's hard for me to imagine having anything else for dinner. These sumac roasted potatoes with tahini dipping sauce are absolutely wonderful when paired with a leafy salad, but you can of course enjoy them on their own or with other veggies.
Print
Sumac roasted potatoes with tahini dipping sauce
Easy to make with impressive flavor!
Serves 2-3 people comfortably as a main and 4-5 people as a side dish.
Author:
Prep Time:

10 min

Cook Time:

30 min

Total Time:

40 minutes

Yield:

4

servings

1

x
Category:

Side dish, Main course
Scale
Ingredients
1

kg (2 pounds) potatoes, scrubbed well, sliced into wedges

3 tablespoons

olive oil
zest of

1

small organic lemon

1 teaspoon

sea salt

1 teaspoon

sumac
Tahini dipping sauce
3 tablespoons

tahini (more to taste)

1/2 teaspoon

garlic powder

30

ml (2 tablespoons) lemon juice

1/2 teaspoon

sea salt (more to taste)

1/4 teaspoon

ground cumin (more to taste)

60

ml (1/4 cup) water
For serving
chopped fresh parsley
sea salt (can be spiced salt with herbs) – to taste
Instructions
Preheat oven to 200°C (400°F). Toss potatoes with olive oil, lemon zest, salt and sumac. Lay out on a baking sheet, lined with parchment paper or foil, and bake until golden brown and crispy around the edges. This takes 30-40 minutes, depending on how crispy you want your potatoes to be.
As the potatoes bake, make the dipping sauce:
In a small bowl stir together all the ingredients. They won't come together right away, but as you keep stirring, the tahini and water will blend together into a creamy, smooth sauce. Taste and see if you want more seasoning. (If the tahini is too strong, add more lemon or water; if you want more spice add more cumin or salt; or if you want more tahini simply add more.)
Keep sauce in the fridge until serving time. (Optional: sprinkle with more cumin prior to serving)
When baked, take potatoes out of the oven and serve on a platter or nice baking dish, along with the dipping sauce.
Notes
You can find sumac in well stocked grocery stores, spice shops and even on Amazon.