Nothing says summer like no-churn coffee ice cream affogato!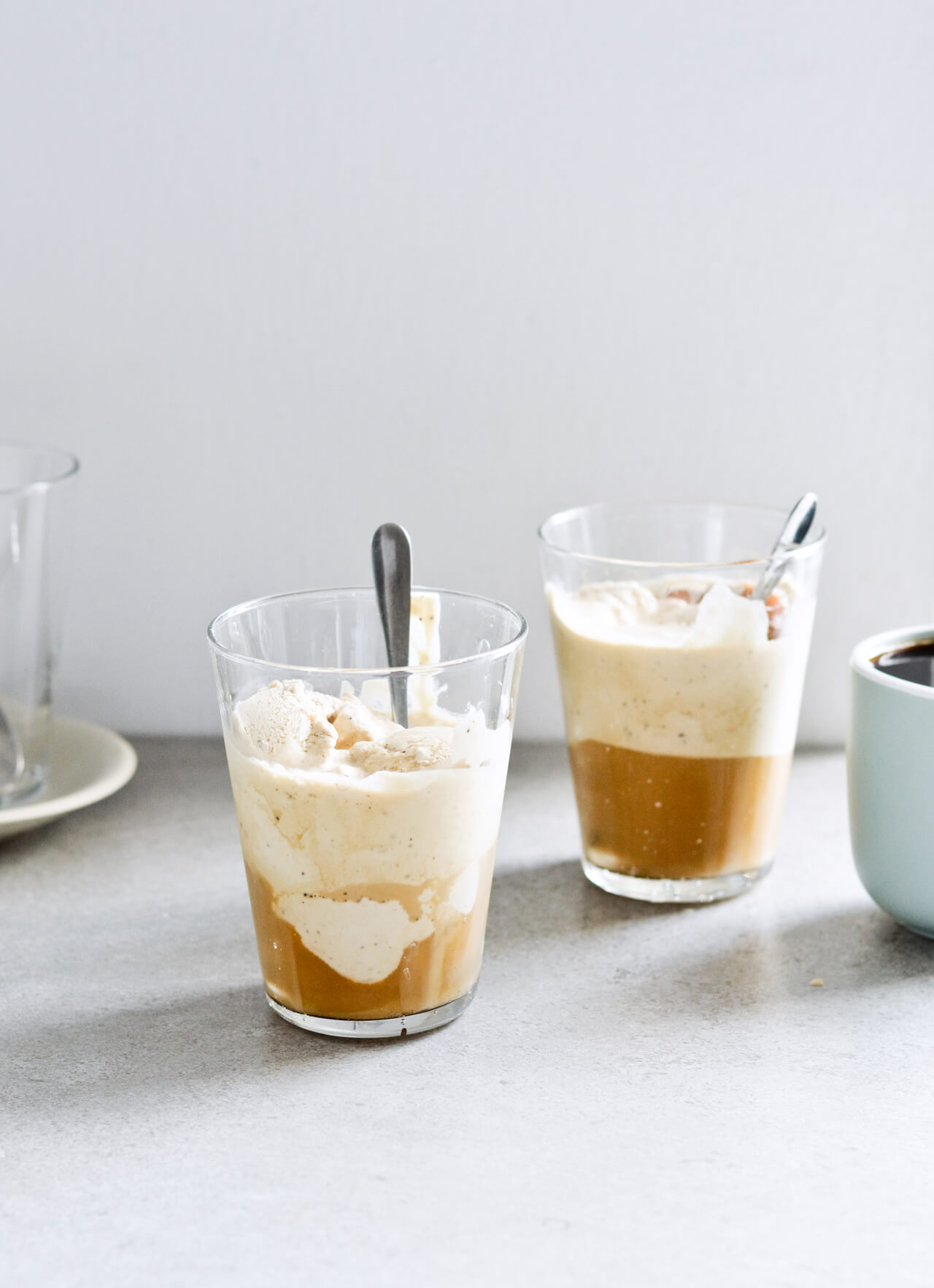 This is the first recipe for my Gilmore Girls Recipe Project and so in true Gilmore fashion I made you a special coffee – a No churn coffee ice cream affogato! Affogato is an Italian delicacy; a scoop of vanilla gelato served in a cup with a shot of espresso poured over.
We are doing something a bit different, more Gilmore style with more coffee. I made coffee ice cream, which is made with both coffee and coffee liqueur. And the affogato is made with even more coffee. I'm sure Lorelai would approve!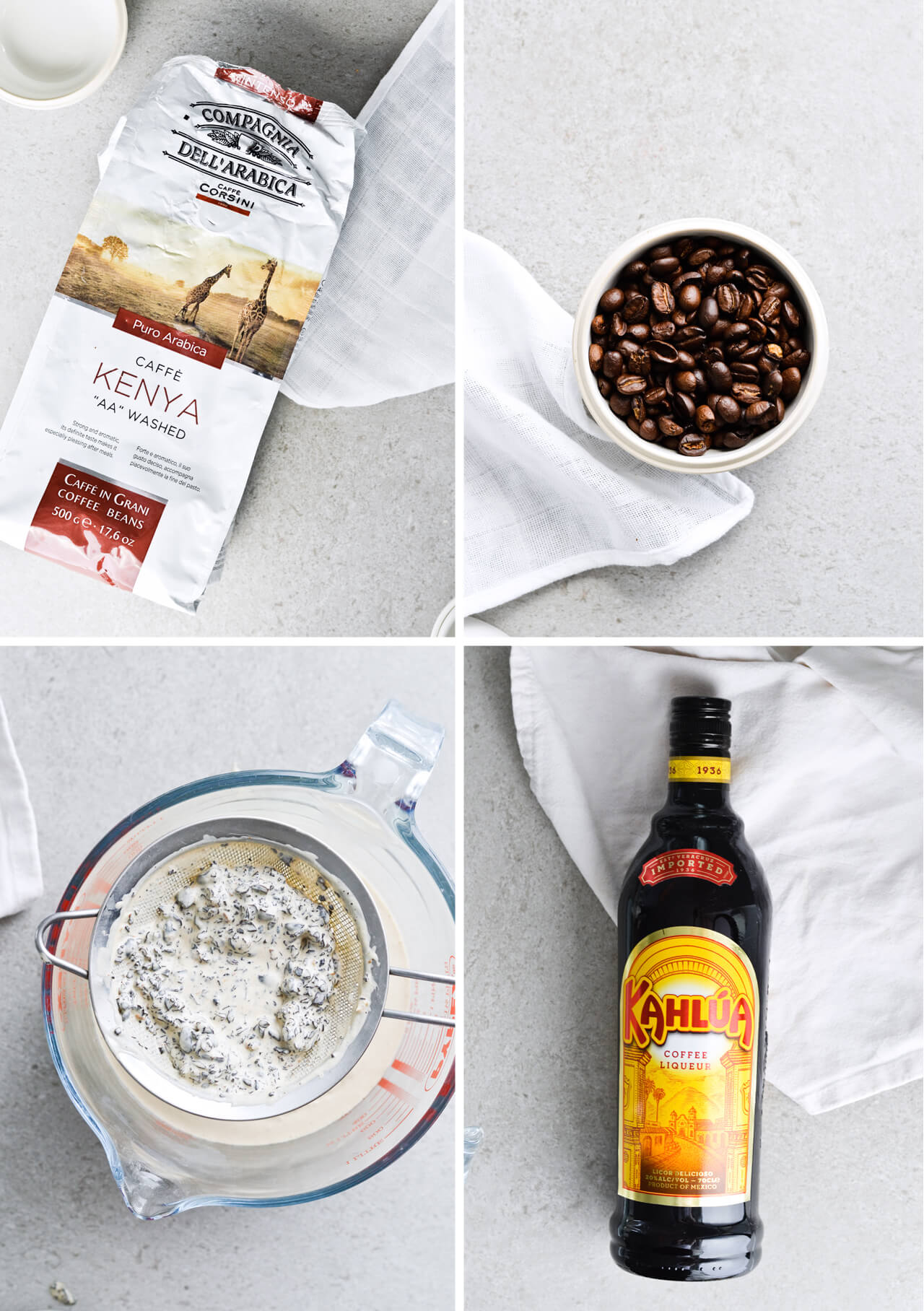 Now, a few things about the recipe. The ice cream base is made by soaking coarsely ground coffee beans in the cream overnight. Instead of using instant coffee, this is the way to go as soaking the beans really infuses the cream with that wonderful coffee flavor. You can of course use instant coffee.
However do not use ground coffee – it's too fine and while it will infuse your cream, you won't be able to strain it as it'll just slip through the sieve. You'll taste it in the ice cream, which is a no-no.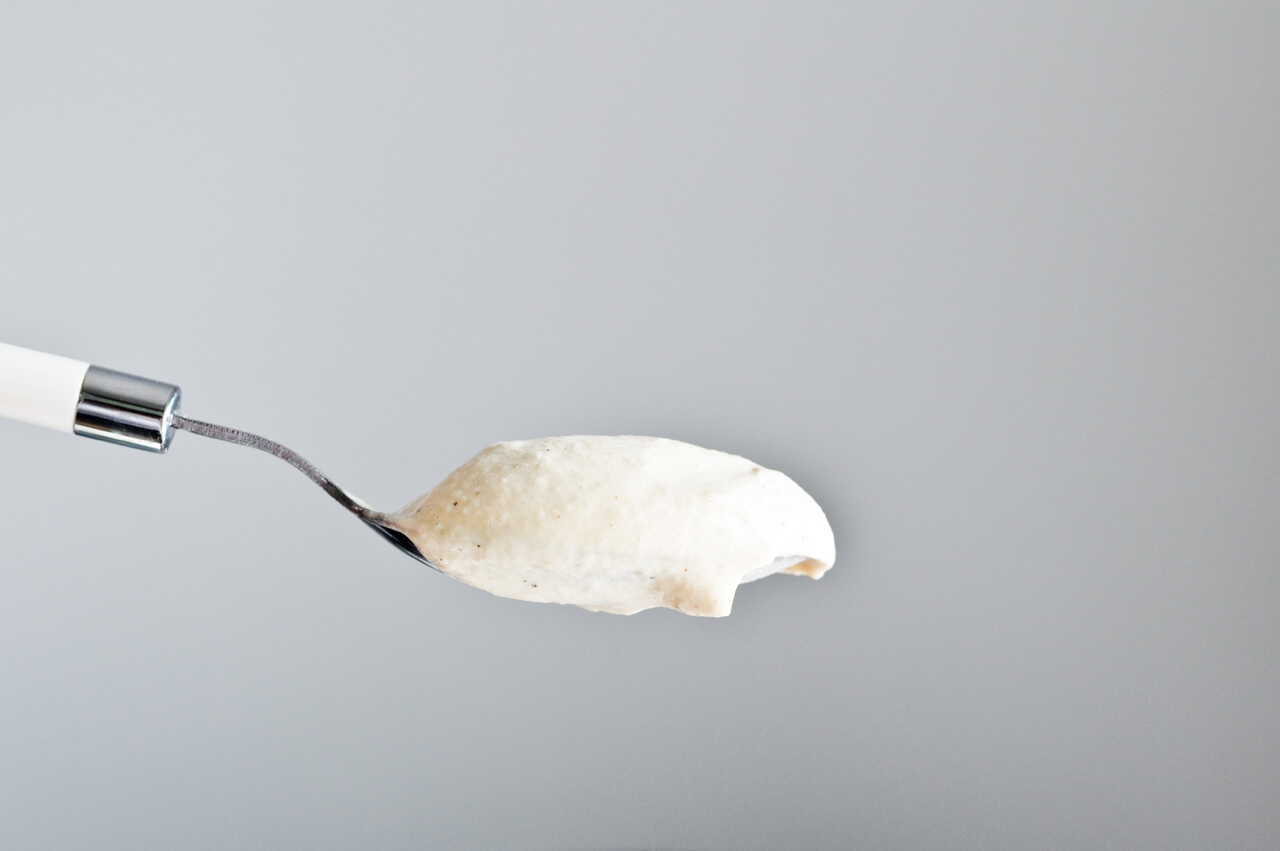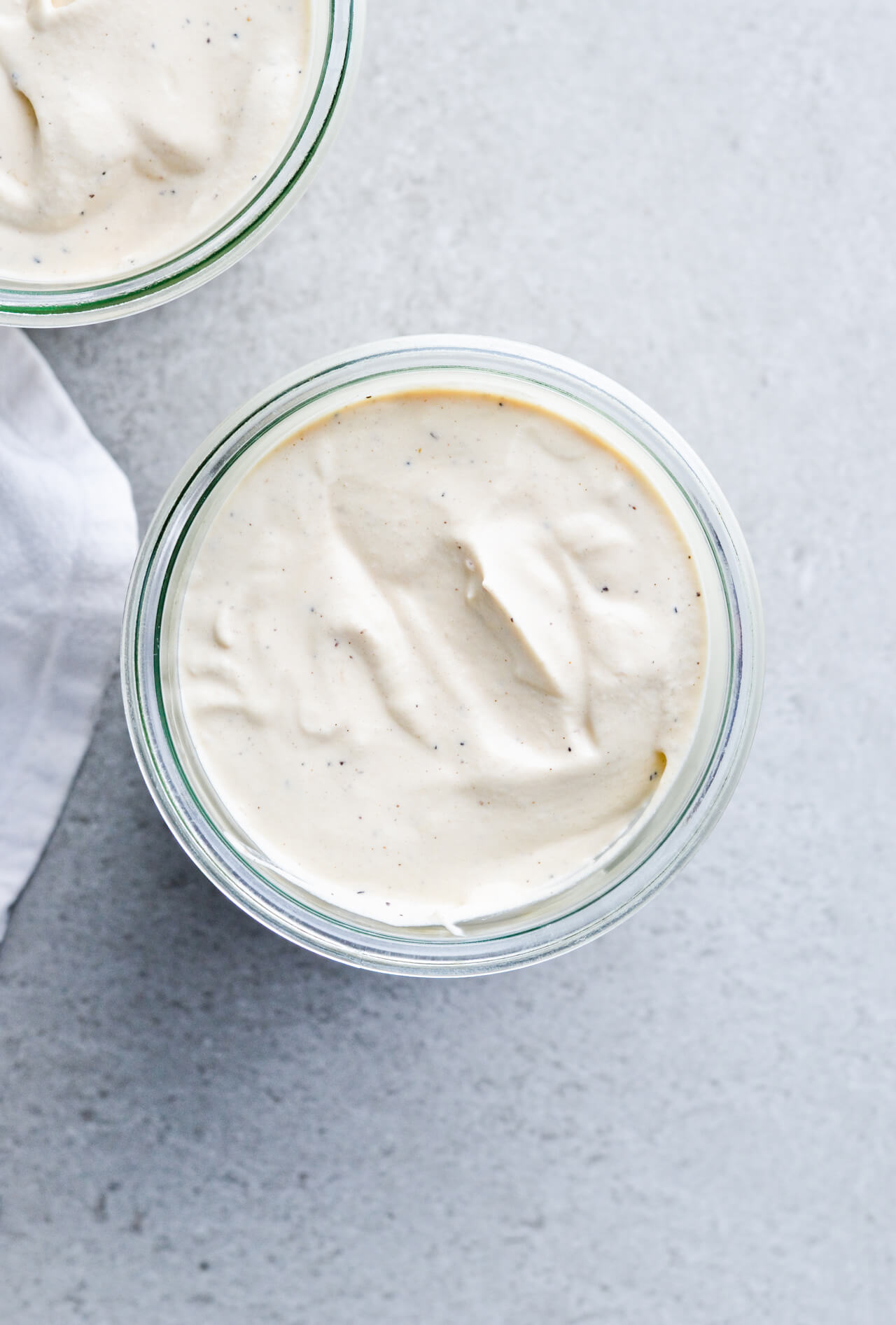 As the name suggests, the ice cream is made without a machine. It's airy and really good, but it melts quickly. To help it live longer, I make this affogato with lukewarm coffee, which isn't the Italian way but it just works better here.
Use whichever coffee you prefer. My go-to is either Chemex or Turkish-style coffee (filtered, like in this recipe). Italians of course use espresso, one shot per affogato. But a classic espresso is tiny, even if it is strong! At least for a coffee drinker like me (or Lorelai and Rory!). So instead of a shot I use about 60-120ml (1/4-1/2 cup) of coffee per affogato. Once the ice cream melts, you have a nice latte!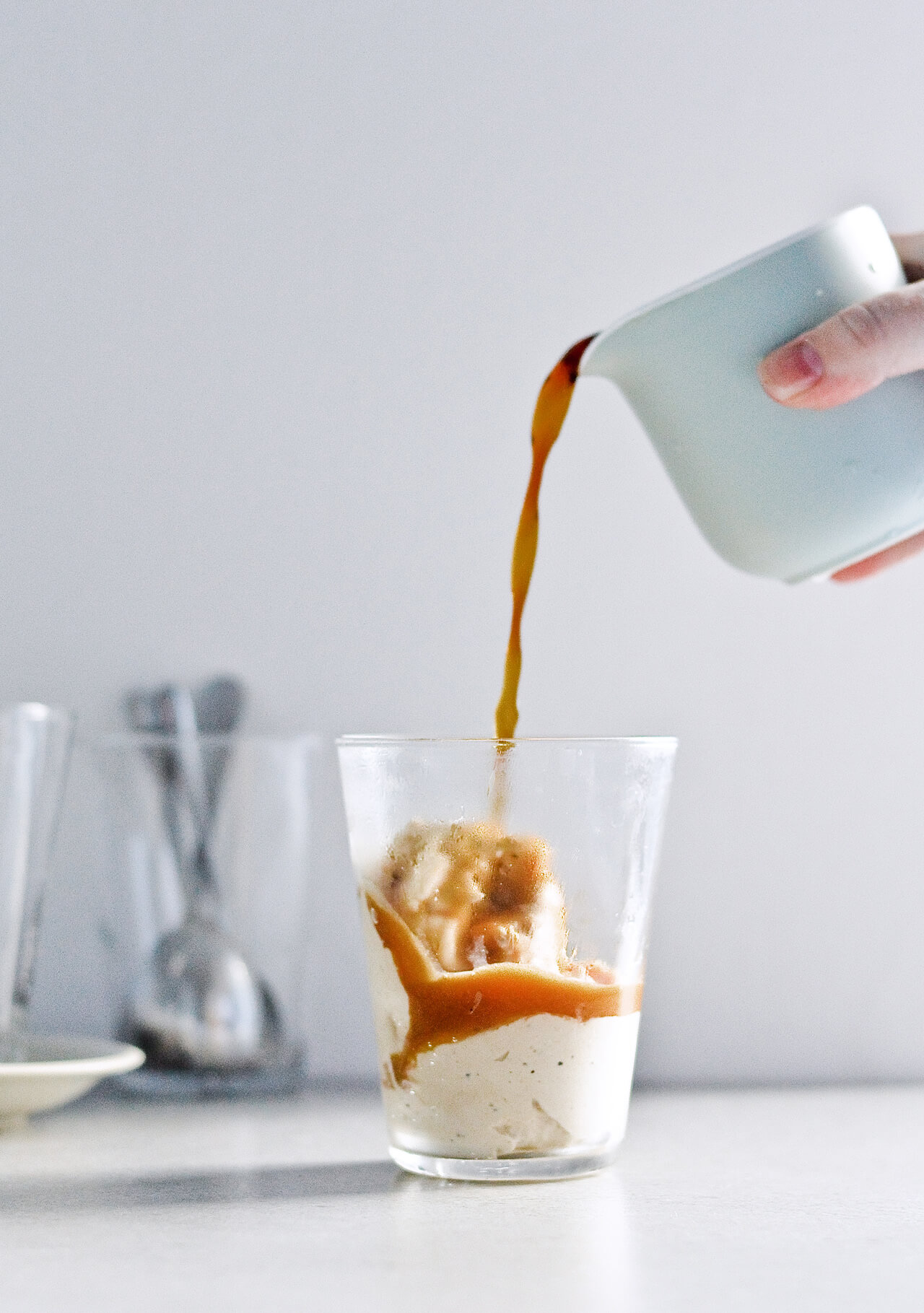 Ultimately, this recipe is really uncomplicated. If you've never had an affogato before, you can always have a little taste testing party and try out a few different combinations:
The classic 1 scoop of vanilla ice cream plus a shot of espresso (or about 3 tablespoons strong coffee) or this Gilmore-style version with no-churn coffee ice cream.
SaveSave