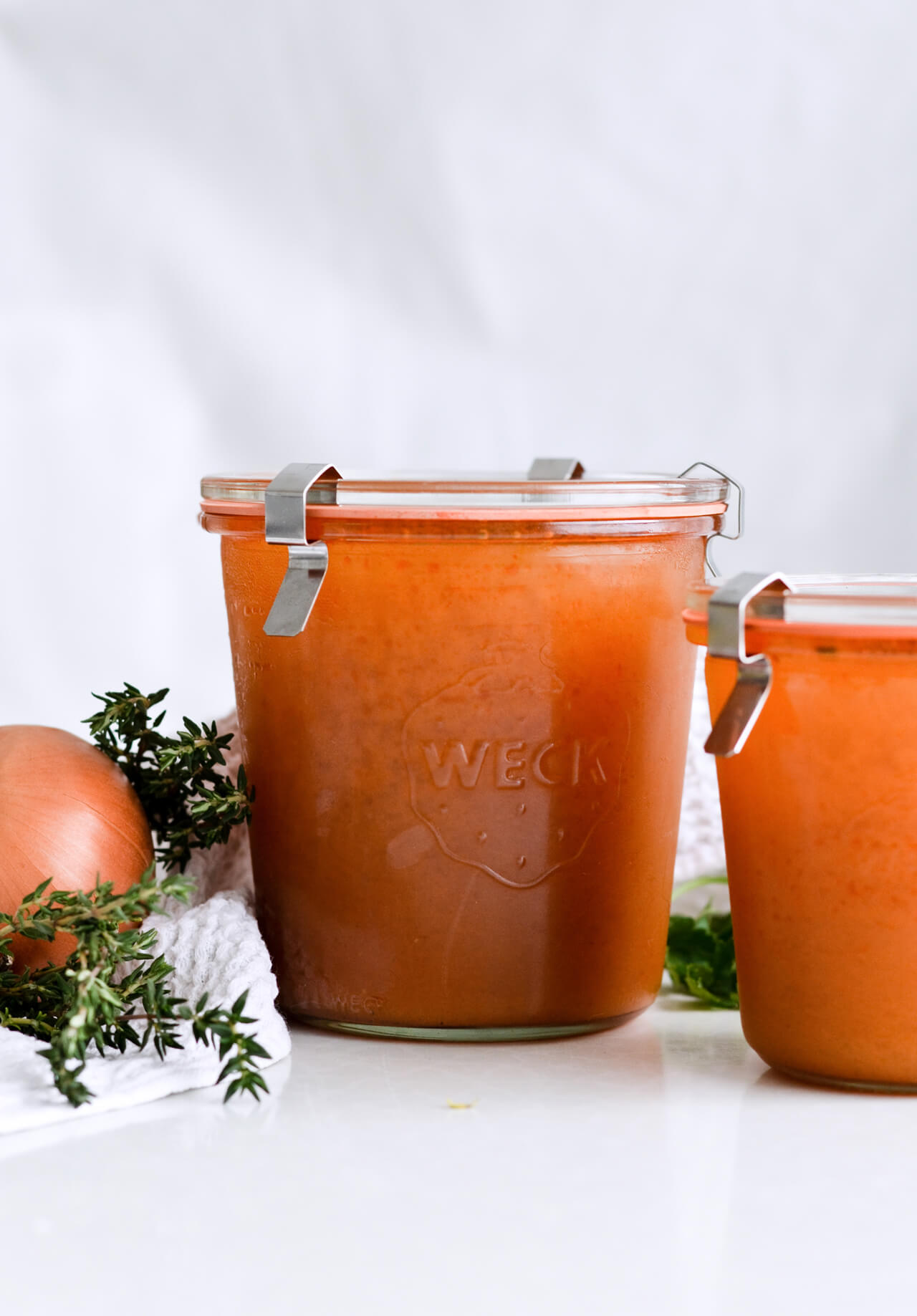 Can you imagine making dough without flour? Or coffee without coffee? Or milk? I can't. Just like I can't imagine making a soup without vegetable stock.  Using it has become so natural for me, I put it into everything. If I don't have any, water is fine, but I prefer the extra flavor stock gives to soups, stews, sauces, risotto, etc.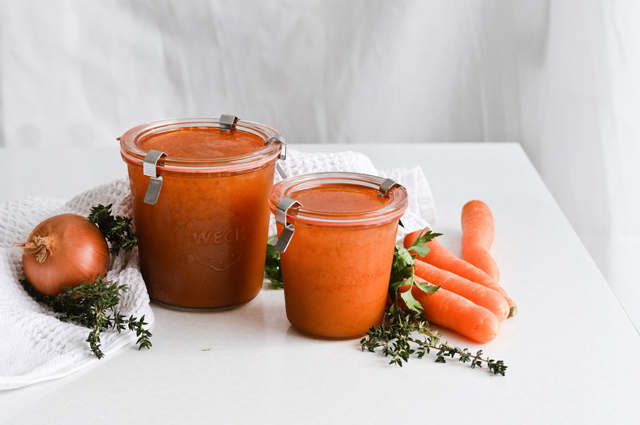 And I do have a vegetable stock recipe on here. I never read it when I make stock at home, but I did purposely read it the other day and I made the awful realisation that I usually use only half of the vegetables listed in that recipe. Or sometimes I use some that aren't listed at all.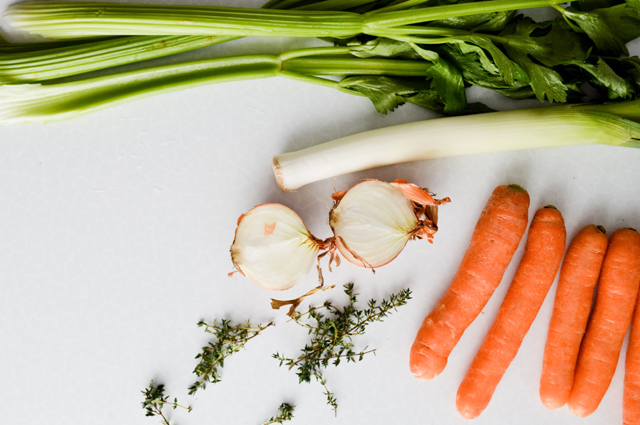 Of course that recipe is very much a classic, almost a copy of what my mom always did, but it just has too many ingredients. I realise that now. Maybe some of you have thought about it too but never said anything. Well, I'm saying it now.
That ingredient list too damn long for something as basic as soup stock. There's nothing wrong with it apart from its length, so I'm not saying you should forget all about it. I think it's good as a starting point, as an option list.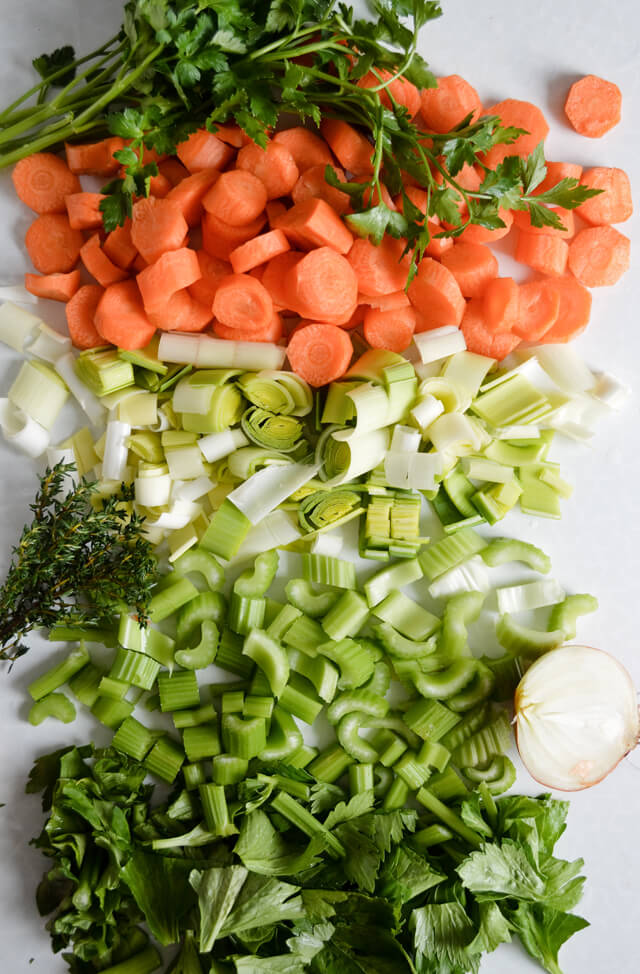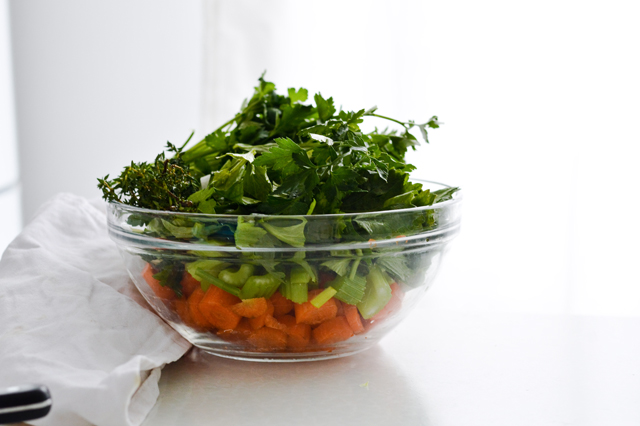 So in my attempt to fix the situation or make things easier I am now giving you another vegetable stock recipe. This one has less ingredients, waaay less, and is therefore just better. Because, you know, I get you. I know a long list of ingredients seems dreadful and maybe not something you'd want to deal with. And as mentioned previously, more often than not I do actually use less veggies.
In a way today's recipe seems long-ish too, but it only uses 4 main vegetables: onion, leeks, celery and carrots. The rest are just simple additions which, if you cook a lot, you already have at home anyway.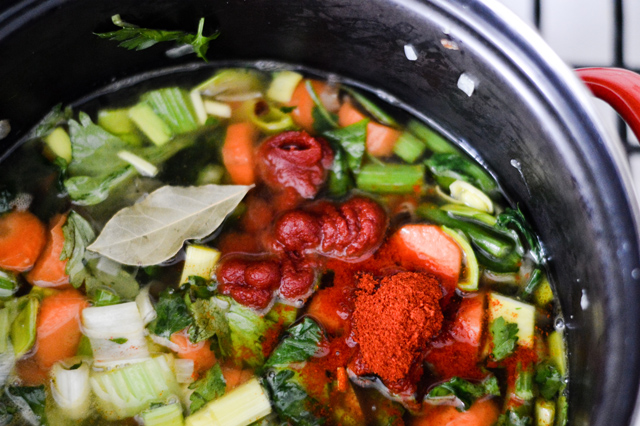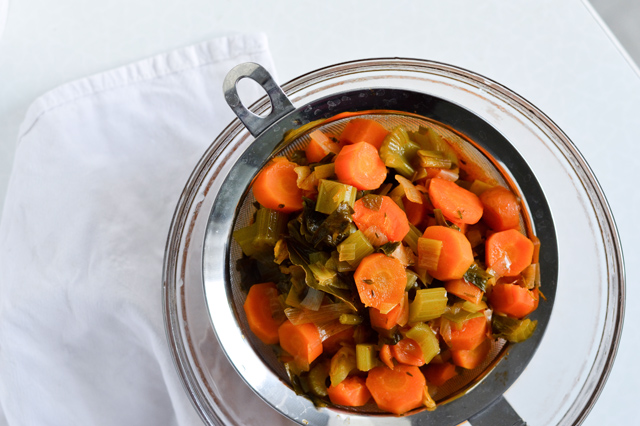 This recipe makes a quick vegetable stock, that you'll be able to use in so many dishes. It's simple, doesn't require a long shopping list and it's made in an hour. And compared to the first recipe, that is a bit faster.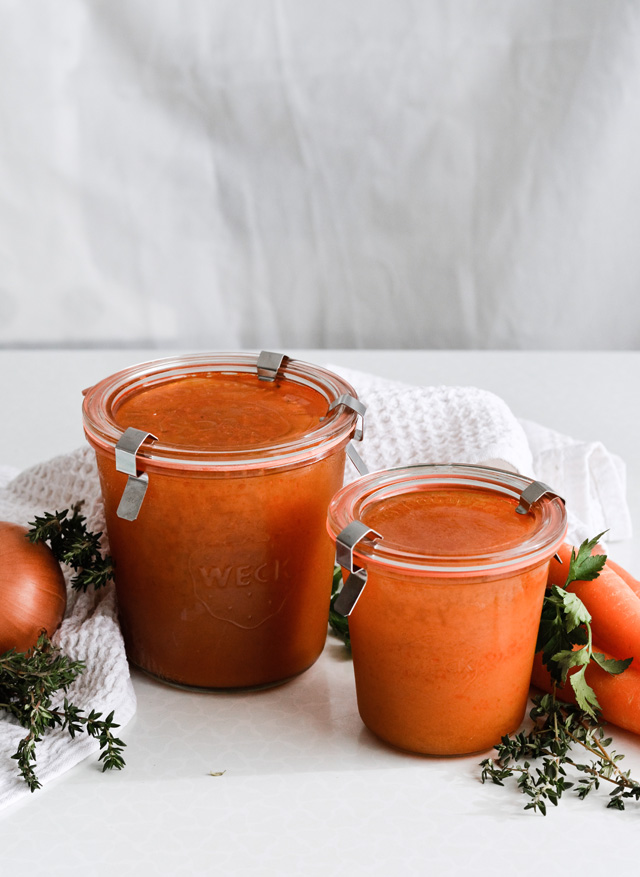 You also end up with a small, more practical amount of stock, just under a liter (2 pints). The beautiful reddish color is the result of adding tomato paste and paprika. Funnily enough, my mom always used both whenever she made risotto or stews, she just never put any directly in the vegetable stock.
Also, in my attempt to be economical, I puree the leftover veggies and freeze them as stock cubes. Try it and see if you like it.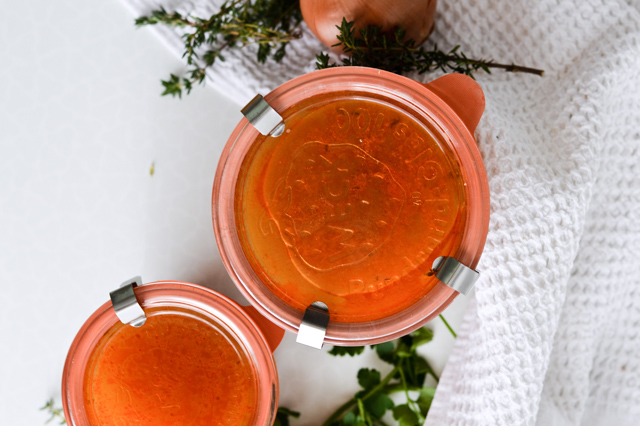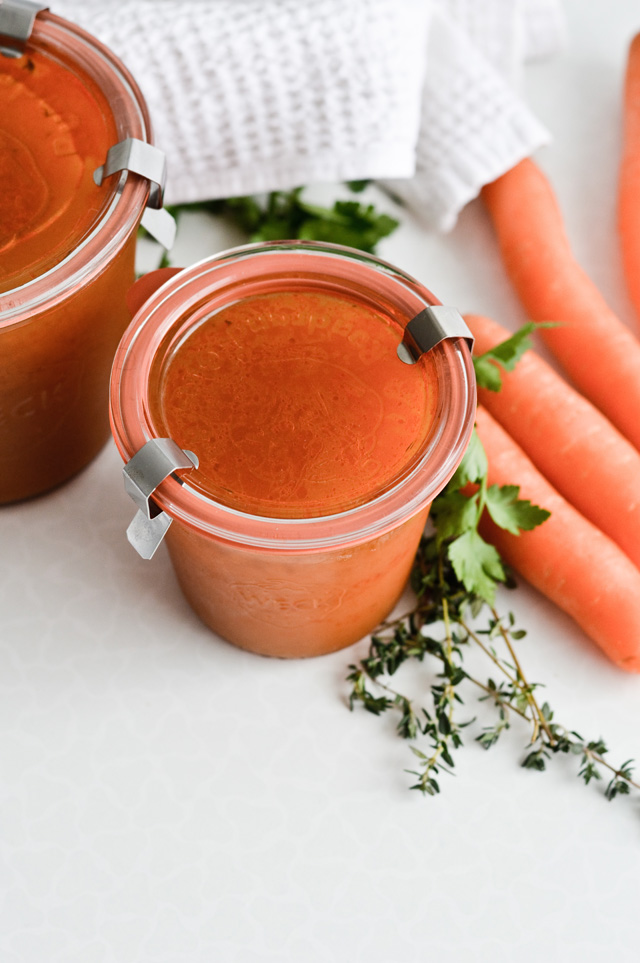 Print
Simple quick vegetable stock
Quickly made and a great addition to any soup or risotto.
Recipe makes 700ml (3 cups or 1 1/2 pints) vegetable stock.
Author:
Prep Time:

15 min

Cook Time:

1 hour

Total Time:

1 hour 15 minutes

Yield:

3 cups

1

x
Category:

Soup
2 tablespoons

olive oil

1

large onion, chopped (yield =

1 cup

)

3

celery ribs with leaves, chopped (yield =

180g

/

2 cups

+ leaves)

1

leek, trimmed and chopped (yield =

130g

/

2 cups

)

4

–

5

carrots, chopped (yield =

400g

/ almost

3 cups

)
bunch of parsley, chopped

1000

ml (2 pints) water
few sprigs of thyme, stems removed

1

bay leaf

2 tablespoons

tomato paste

1 teaspoon

sweet smoked paprika

2 teaspoons

sea salt
Instructions
Heat 2 tablespoons of olive oil in a large stockpot. Add the onions and cook until they're soft, some browning is okay. Stir in the carrots, celery, leeks. Toast for 30 seconds, then add water, parsley, thyme and bay leaf.
Stir in the tomato paste, paprika and salt. Bring to a boil, lower heat to low-medium and let simmer, covered, for an hour.
Drain into a bowl or jar using a fine mesh sieve.
Either discard the vegetables or locate the bay leaf, remove it, then puree the vegetables in a blender. Freeze mixture in ice cube or muffin trays; once frozen place all stock cubes in a bag and keep frozen for up to 3 months.
Keep vegetable stock in the fridge for up to three days or freeze up to three months.