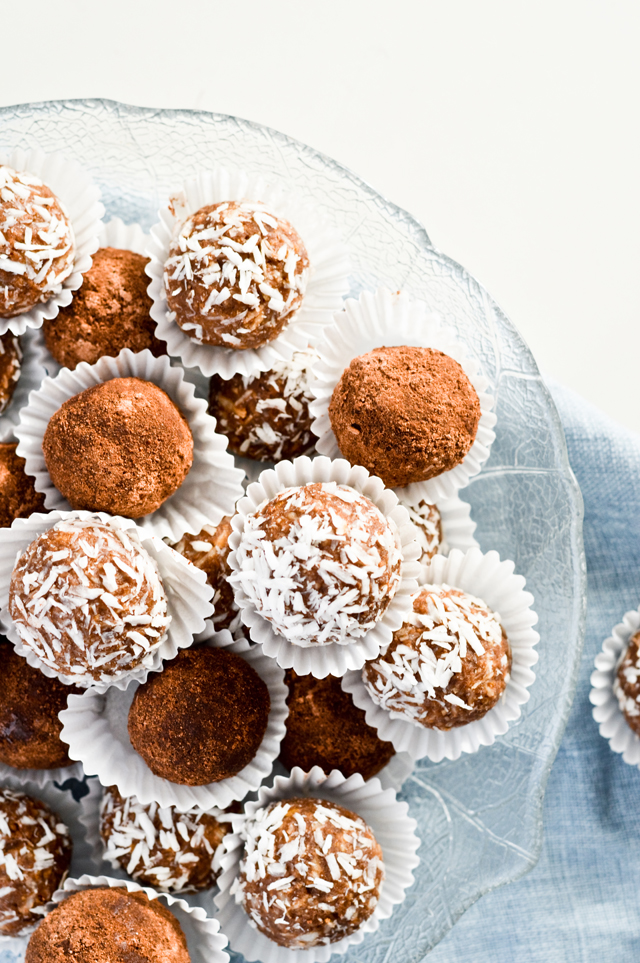 "The world changes when it snows. It gets quiet. Everything softens."
– Lorelai Gilmore, Gilmore Girls S01E08
Are you waiting for snow, looking at it as you read this, wishing it away?
I am currently still waiting. The kind lady on the news said it should start snowing tonight. Let's hope she's right and we get the first snowfall of 2015. I'd love that. It is pretty late in the evening, so I hope I wake up to it tomorrow morning. I just love snow and the quietness it brings.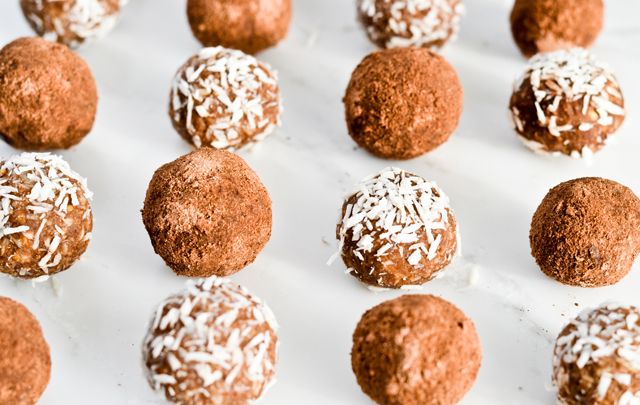 And I'd rather have it now than in the beginning of May. Craziness like that has happened before. A snow free winter followed by a fresh warm spring and then a sudden crazy snowy day when you least expect it and when no one wants it anymore.
These chocolate coconut rum balls are perfect for these kind of days. The snowed-in-show-watching days that is. You should eat one rum ball for every snowflake you see. Or maybe not, as that wouldn't be very smart, but these are so good you'll want to do it.
I've actually wanted to share the recipe since December. The photos have been waiting for me to attach a text to them. In fact all this waiting forced me into making them again last week. Because honestly, I can't write about rum balls without having one at the same time, that would be a crime.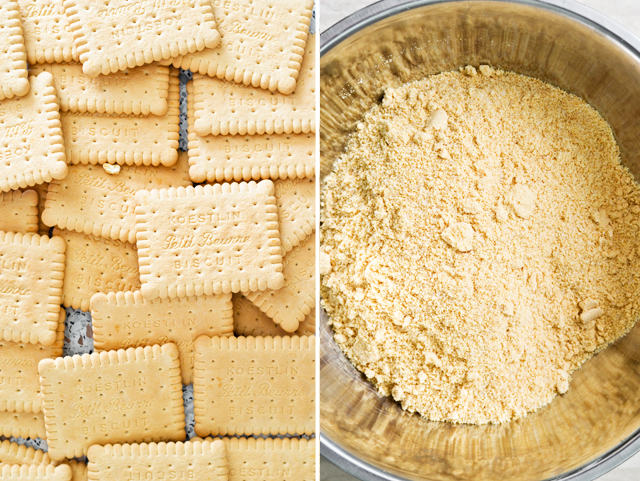 Remember my mushroom cookies? Well, if those are the first thing I reach for when confronted with a cookie platter, chocolate coconut rum balls are the second. And while I'm often tempted to just buy them at the store, I prefer to make my own. They taste better and are quite fun to make. It's like playing with play dough, grown-up style, and eating it is okay.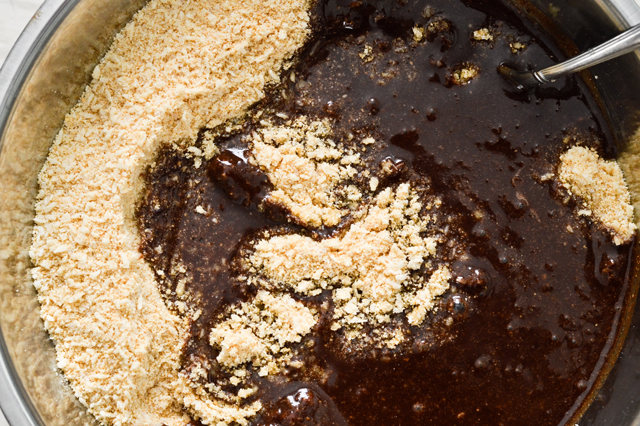 Where I live we all kind of make these the same way. I was surprised to see that you can make "baked" rum balls. But what I have here for you is something much easier. Cookies, chocolate, coconut, a few extra bits and voilà – you have the most magical dessert. The perfect little treats you can enjoy all week long, which is what Rok and I have been doing, every night after dinner. And I may or may not have had some for breakfast.
SO GOOD.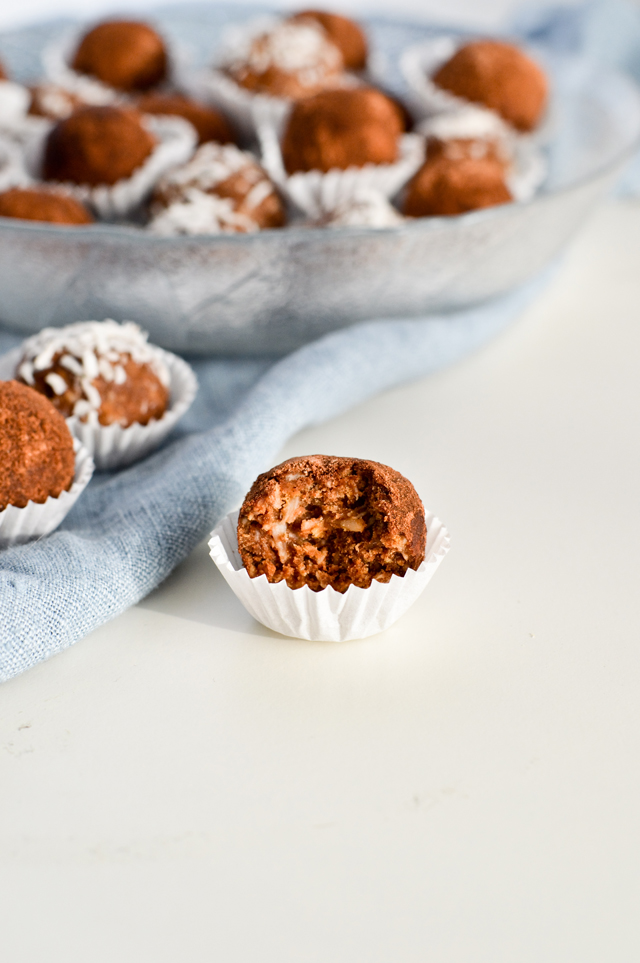 Print
Chocolate coconut rum balls
Perfect little treats made in no time!
Author:
Prep Time:

30 min

Cook Time:

10 min

Total Time:

40 minutes

Yield:

50

balls

1

x
Category:

Dessert
200g

(

7 oz

) butter biscuits

110g

(

1 cup

) powdered sugar (or granulated)

110g

(

1 1/2 cups

) shredded coconut (unsweetened)

160g

(about 1 1/3 sticks or

5.6 oz

) unsalted butter

130g

(

1 cup

) ground (powdered) chocolate (or regular chocolate)

1 tablespoon

dark rum

2 tablespoons

milk
Instructions
In your food processor, combine the biscuits and sugar and blend until they're finely ground, resembling a beige dust. Add the crumbs to the coconut and stir until combined.
In a saucepan over high heat melt the butter. Once melted remove the pan from heat and add the chocolate. Stir until the chocolate dissolves and you get a smooth chocolate sauce. Add rum and milk.
Pour the chocolate mixture over the crumbs. Stir until it is completely incorporated.
At this point try to make a rum ball. If the mixture is too crumbly and you're having trouble forming a ball add another tablespoon of milk. If the mixture is good, cover it tightly with plastic wrap or foil and chill the batter in the fridge for at least 30 minutes.
Take it out once chilled and form it into small balls (about the size of a walnut).
Roll the rum balls in coconut flakes or cocoa powder (sweetened).
Store in an airtight container in the fridge for up to a few weeks.
Notes
I always make these with butter biscuits, but vanilla wafers would work too.
You can substitute ground chocolate with milk chocolate (that you melt with the butter) or even with hot chocolate mix (like Nesquik).
Add more rum instead of the milk to make these stronger. Alternately, you can skip the rum and add only milk if you're making these for kids too. You could also use rum extract / artificial rum flavoring which will give you the taste but not the alcohol.
I love rum balls rolled into coconut and in cocoa. You could also roll them in chopped nuts, powdered sugar or sprinkles.
As these have to be stored in the fridge, they will harden (because of the butter). This is why I usually leave them out on the counter for about 10 minutes before serving, which brings them to room temperature and softens them a bit.