The quickest way to warm up in the winter is with a glass of this winter tea rum punch!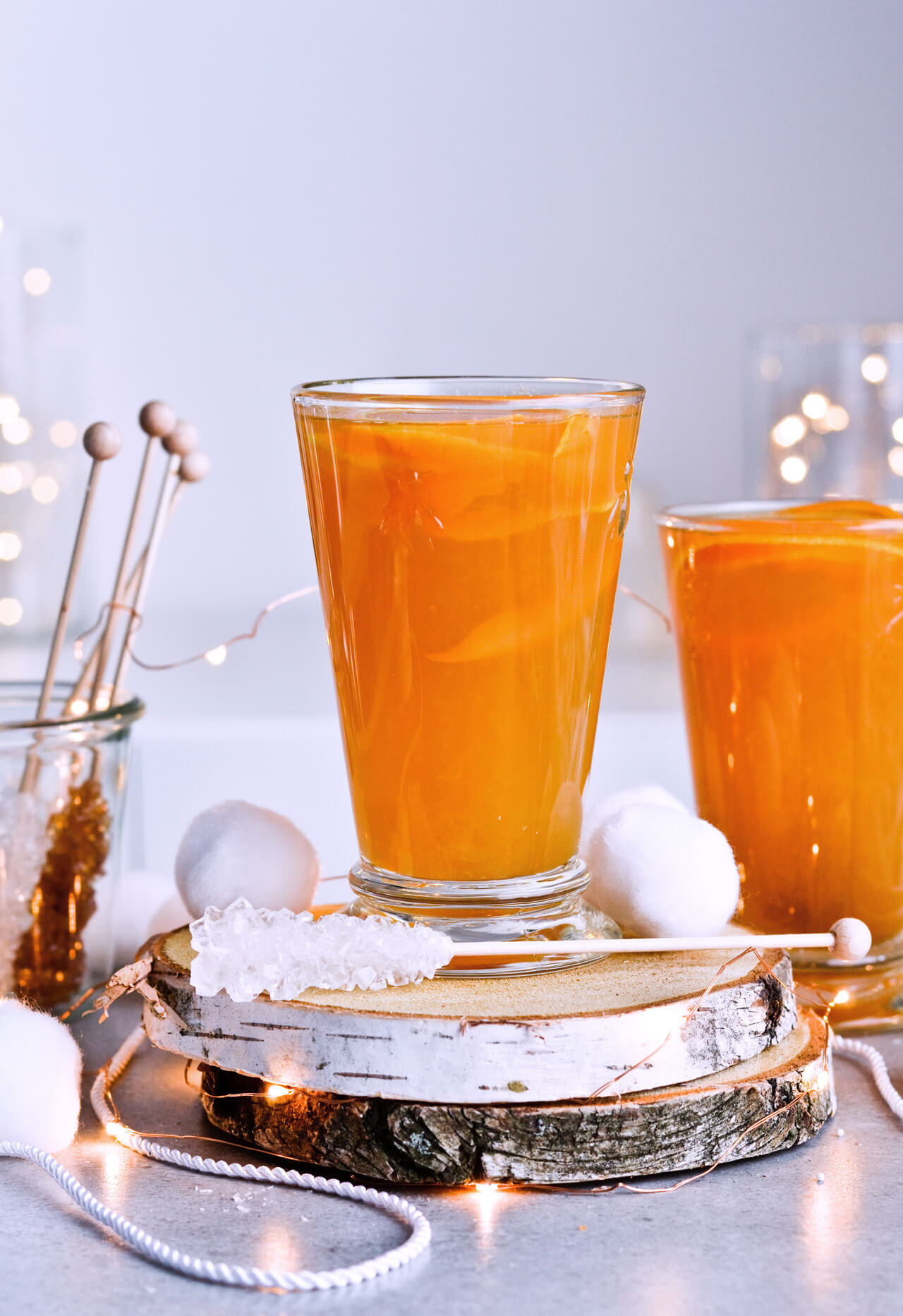 I am doing the most cliché festive thing whilst writing this post – watching Home Alone! I'm at the end of the movie, where Kevin wakes up in the morning wishing his mom was home and then she steps through the door. It's also snowing heavily outside and their street looks extra special and I really wish we had that kind of snow right now.
It seems like this will be another Christmas without snow for us. Not ideal if you ask me, because I adore snow, but it is what it is.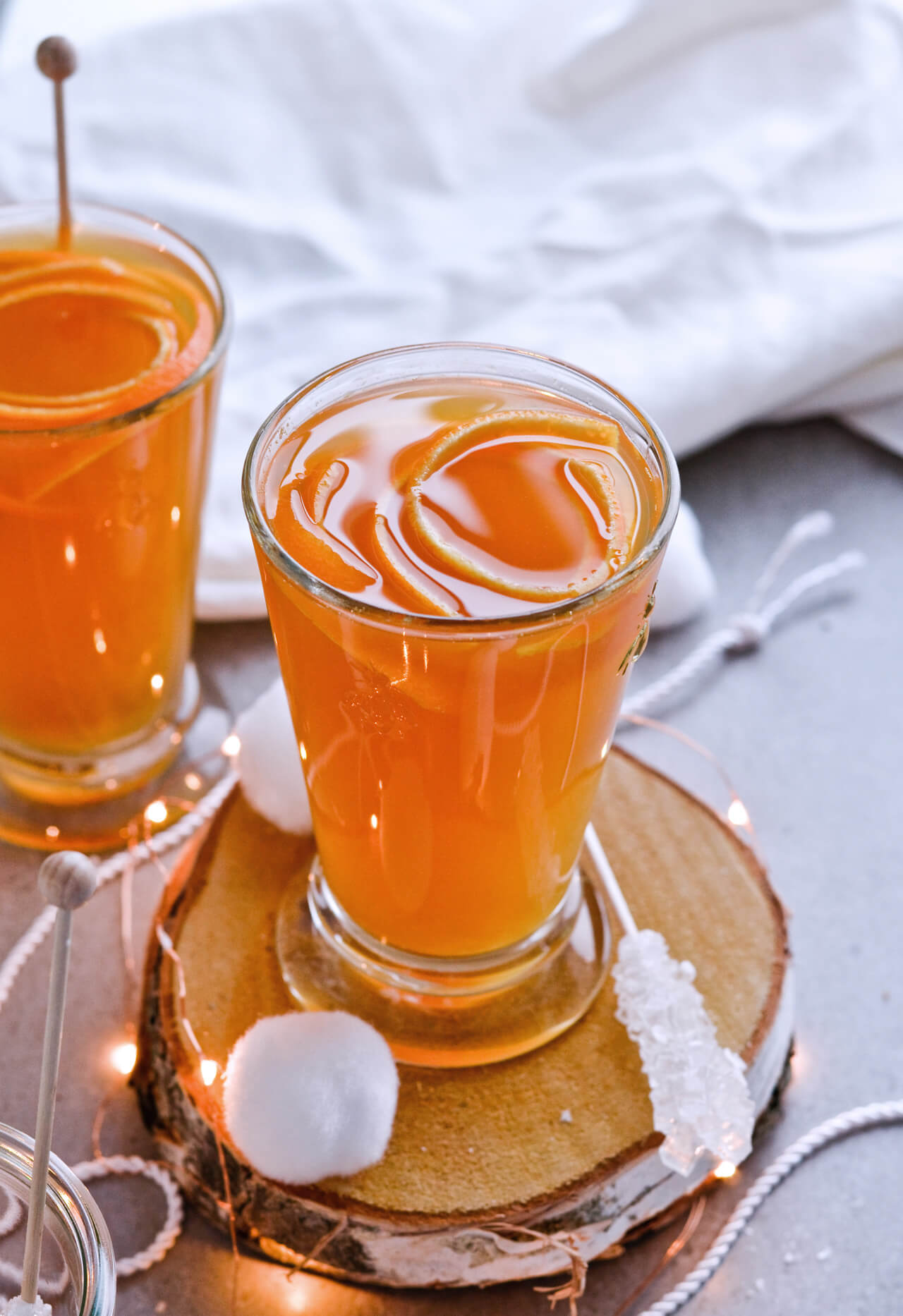 In these days leading up to the weekend I've been feeling like my head is just all over the place and I wish I could somehow press the pause button, get everything done while the world is standing still and then press play and watch everything unravel with my feet up in the air. Wouldn't that be awesome? Seems like a scene from Black Mirror now that I think about it.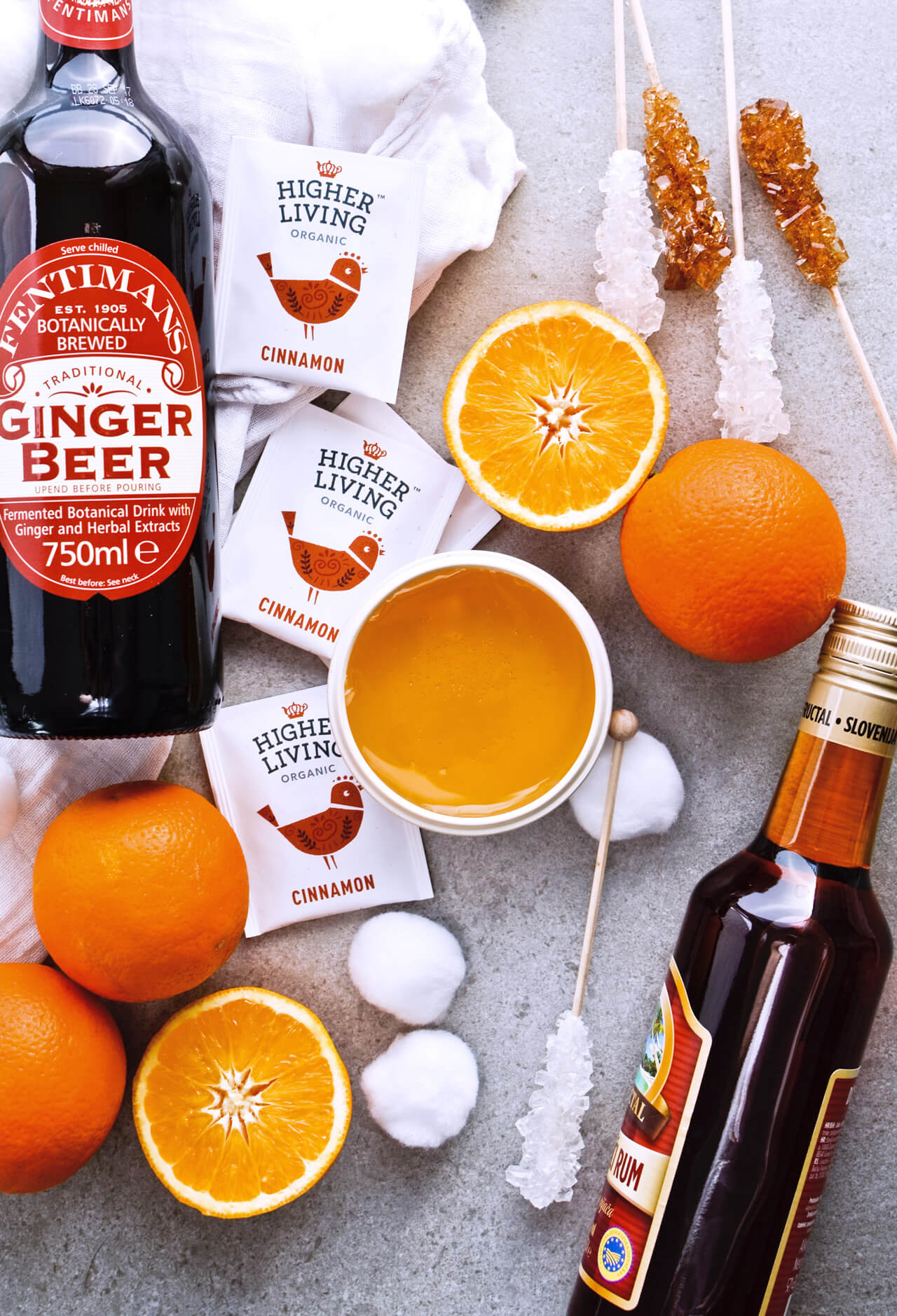 I have been trying to come up with a meal plan for the next week and a half and it's nearly impossible. Waaay harder than usual. There are so many favorites I want to make, that I don't know what order to cook them in.
All the salads and tarts and cookies… the list goes on and on! You know I always get this idea in my head that I'm just going to do it all and I know full well already that I won't be able to. I do know what I'll be drinking though. Winter tea fruit punch!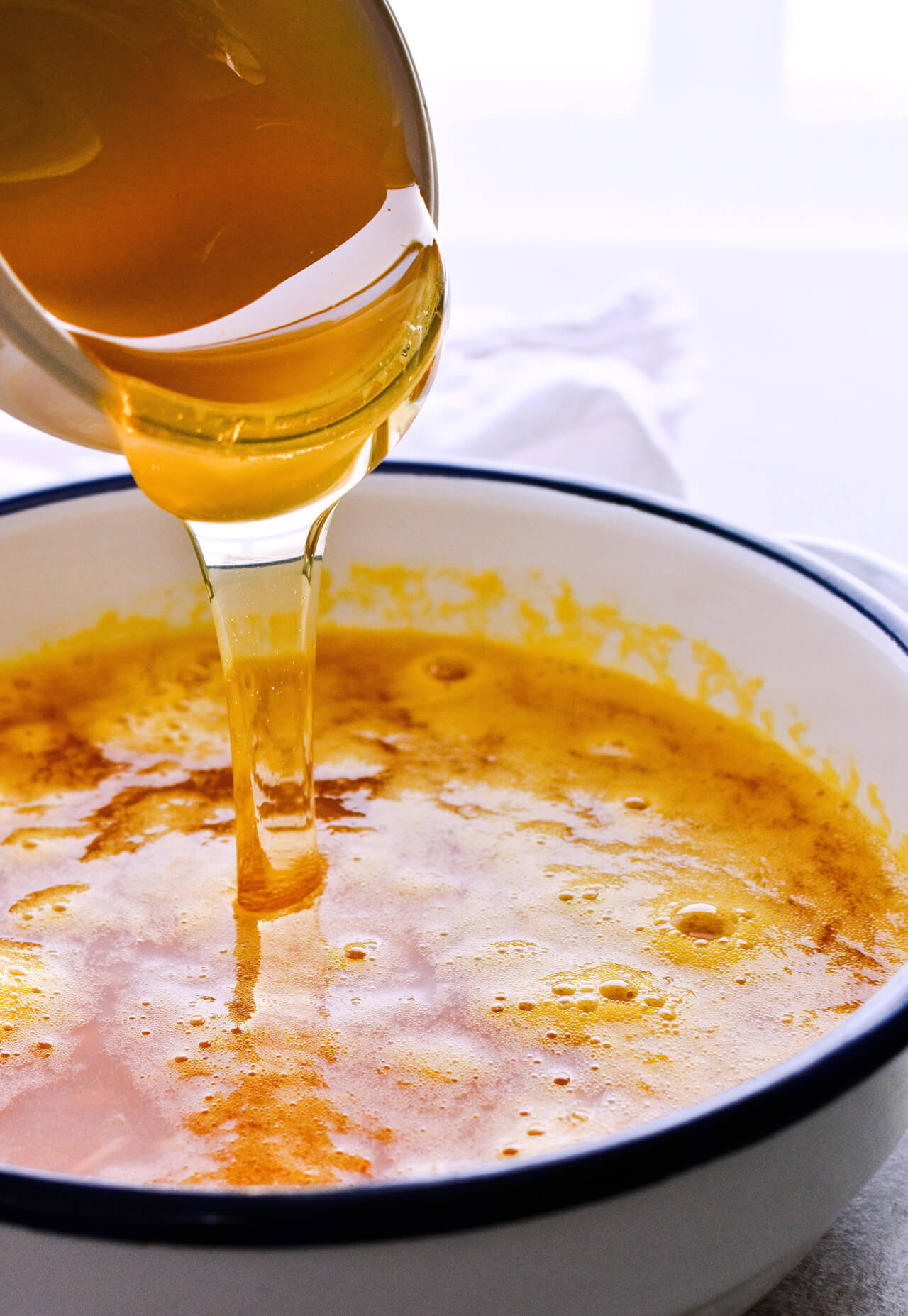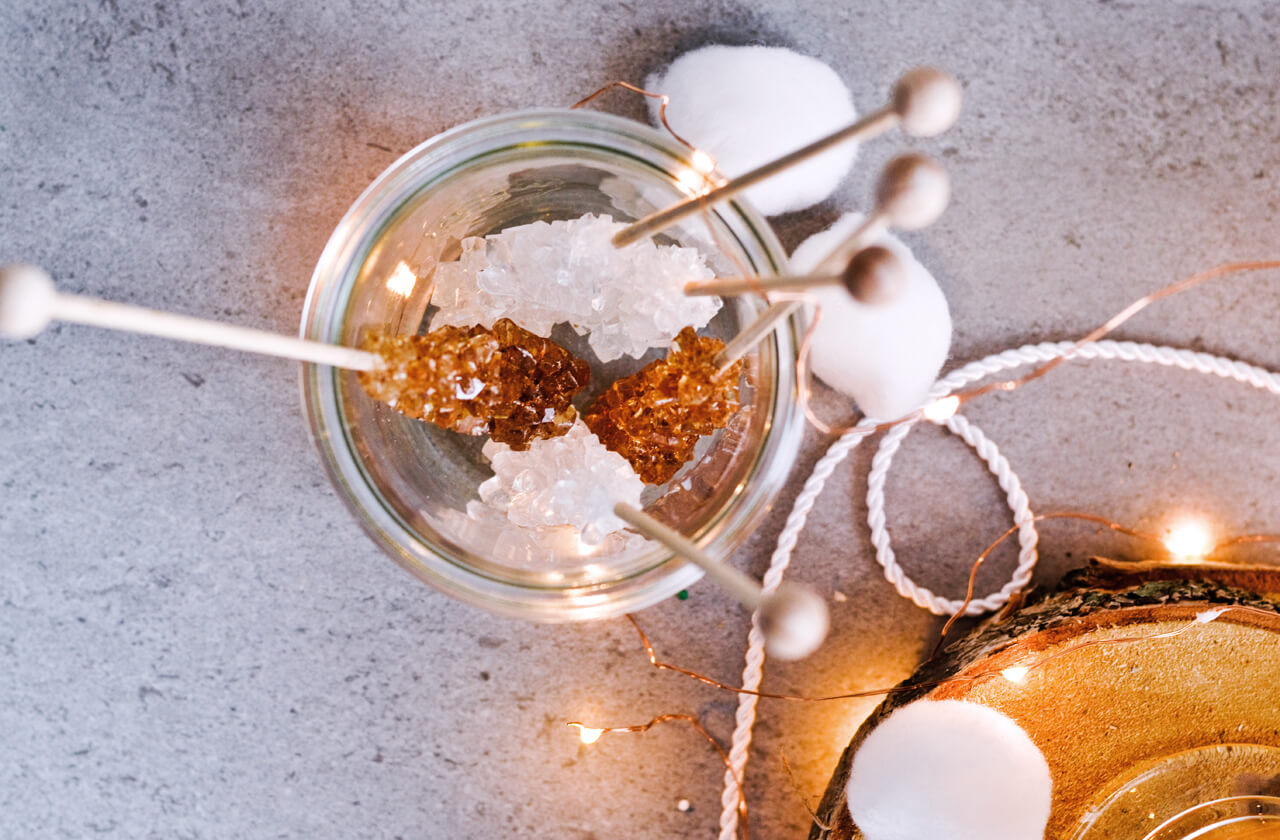 And now here's the really exciting part: I think I like it more than mulled wine.
I never thought these words would ever come out of my mouth. I like something more than mulled wine??? Let's just say I like them both equal, that sounds better.
But honestly, this winter tea rum punch is so good. It's the kind of drink you definitely need to have when you come inside from the cold. It'll warm you right up.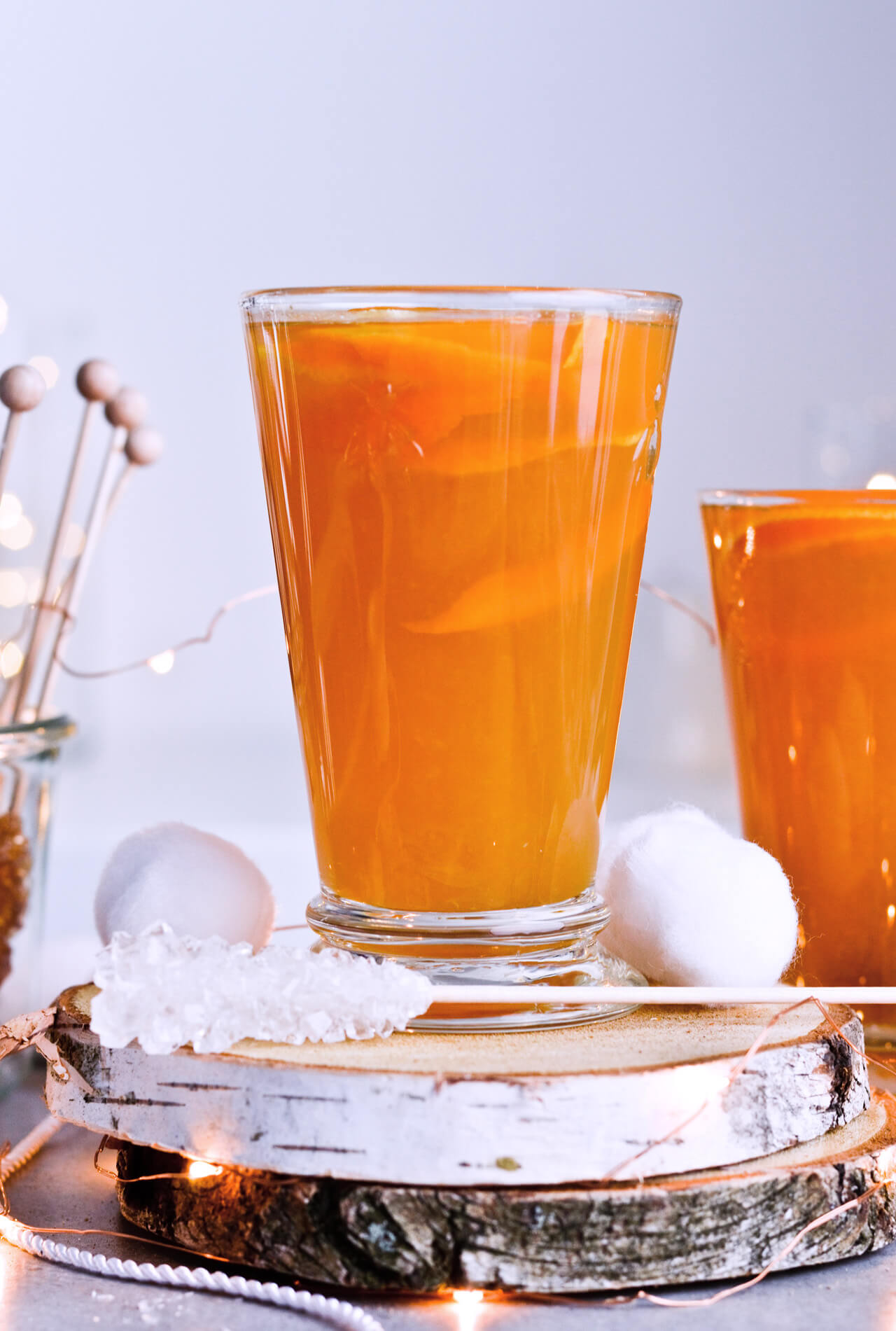 It's made with a mix of cinnamon and baked apple flavored teas, although any winter-flavored or spice tea will work. Of course you can use any other tea you like, but personally I think you should go all out, embrace the season and all the winter-flavored teas and just use a mix of that.
I also added orange juice to the mix, along with dark rum, which smells amazing, honey and ginger beer which gives that perfect kick to this punch. (That's an odd choice of words, I know.)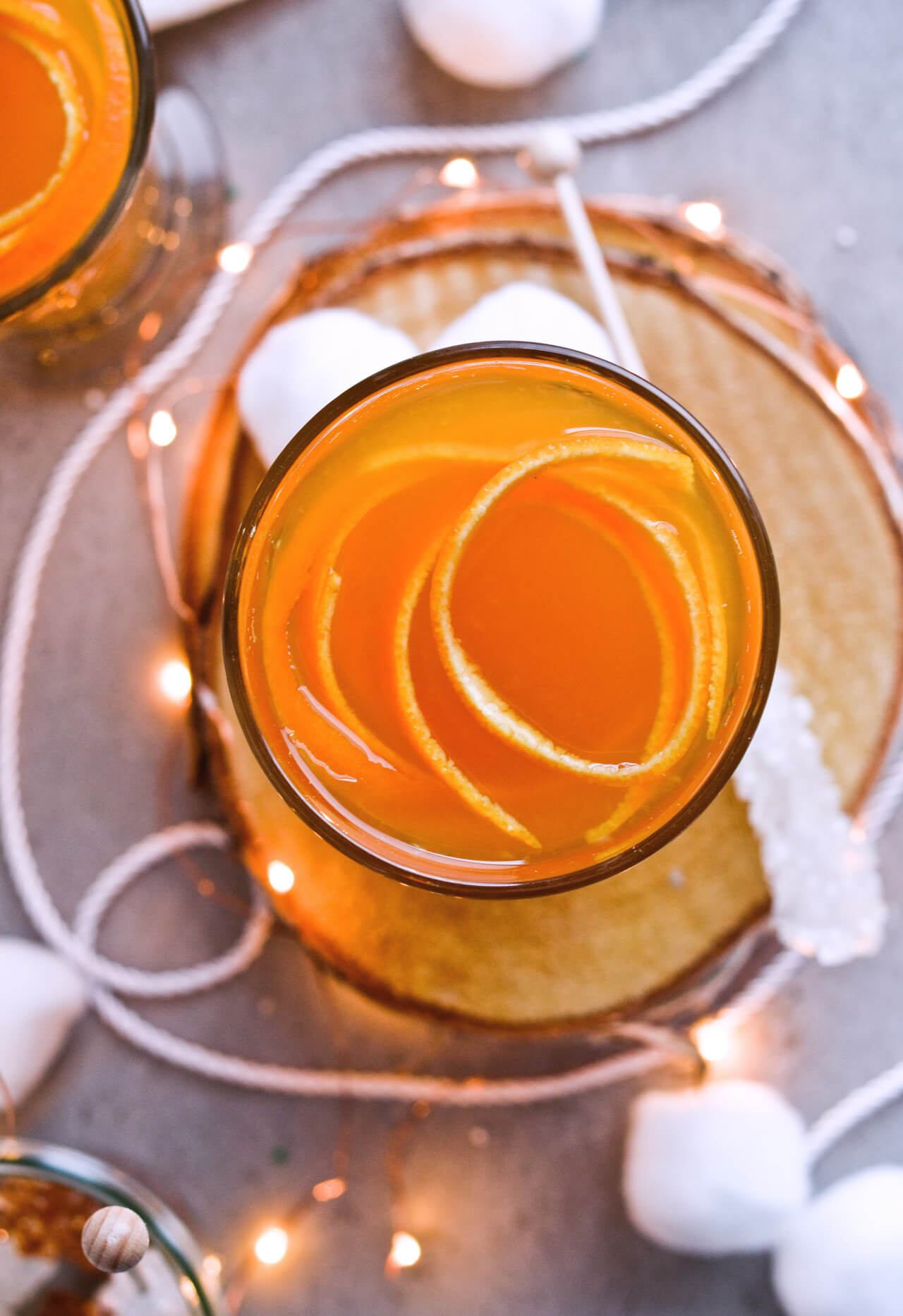 While I do use honey to make the punch sweet, I went a little overboard with this recipe and decided to add sugar swizzle sticks as well! I mean how could you not use those? I saw them at the store and just had to have them because they're quite possibly the cutest way you can serve sugar for drinks. Apart from the cute factor, they're also really useful because people normally like to sweeten their drinks differently.
All in all, this winter tea rum punch is the ultimate cozy drink. It's so sweet and silky you'll want more after you have the first glass.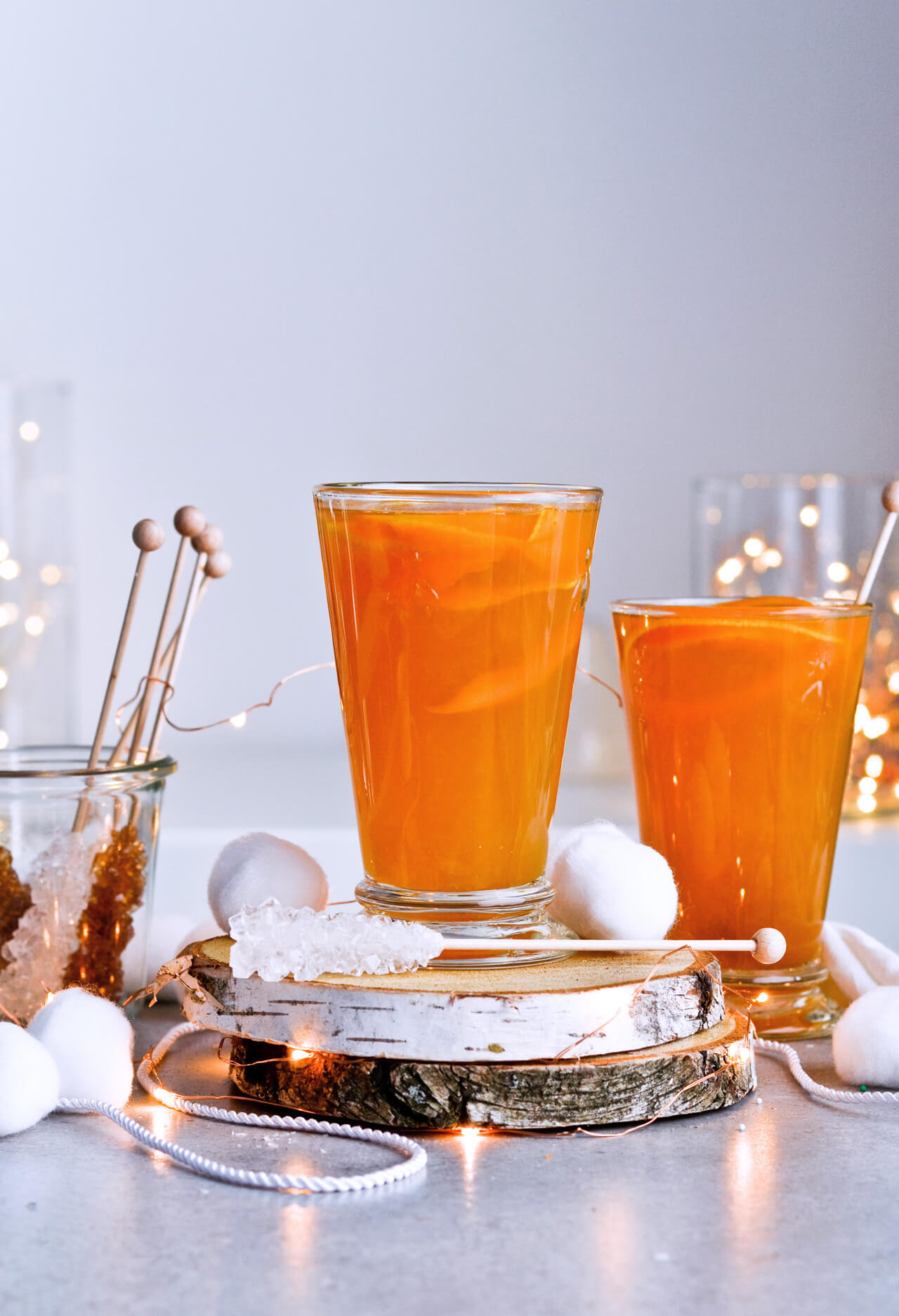 Winter tea rum punch
The drink that will warm you right up!
Ingredients
1

cup

(

240

ml

)

water

3

teabags

(I use cinnamon and baked apple flavored teas)

1

cup

(

240

ml

)

fresh orange juice

( from about 5 oranges)

1 1/4

cups

(

300

ml

)

ginger beer

1

cup

(

240

ml

)

dark rum

1/2

cup

(

120

ml

)

honey
For serving
sugar swizzle sticks

orange twists
Instructions
Bring water to a boil in a small pot. Remove from heat, add tea bags and let brew for 5 minutes. Discard the bags.

Meanwhile, combine orange juice, ginger beer, rum and honey in a medium saucepan. Stir in hot tea.

Bring punch to a boil over medium-high heat. Once it boils lower the heat to medium and let it simmer for about 5 minutes.

Remove from heat and pour into heat-resistant glasses. Garnish with a demitasse sticks and orange twists.
Notes
If you want a lighter punch, let mixture boil for a a few extra minutes. If you want a punch that's not as sweet, leave some of the honey out.
The easiest way to get twists is with a citrus zester like this one, which I currently don't have. So, I simply peeled my orange with a potato peeler, starting at the top and peeling all around to the bottom. I took off the entire peel in one go. This way you get a long, but wide peel. To get thinner strips, slice it with a knife.
Email recipe
Pin Recipe