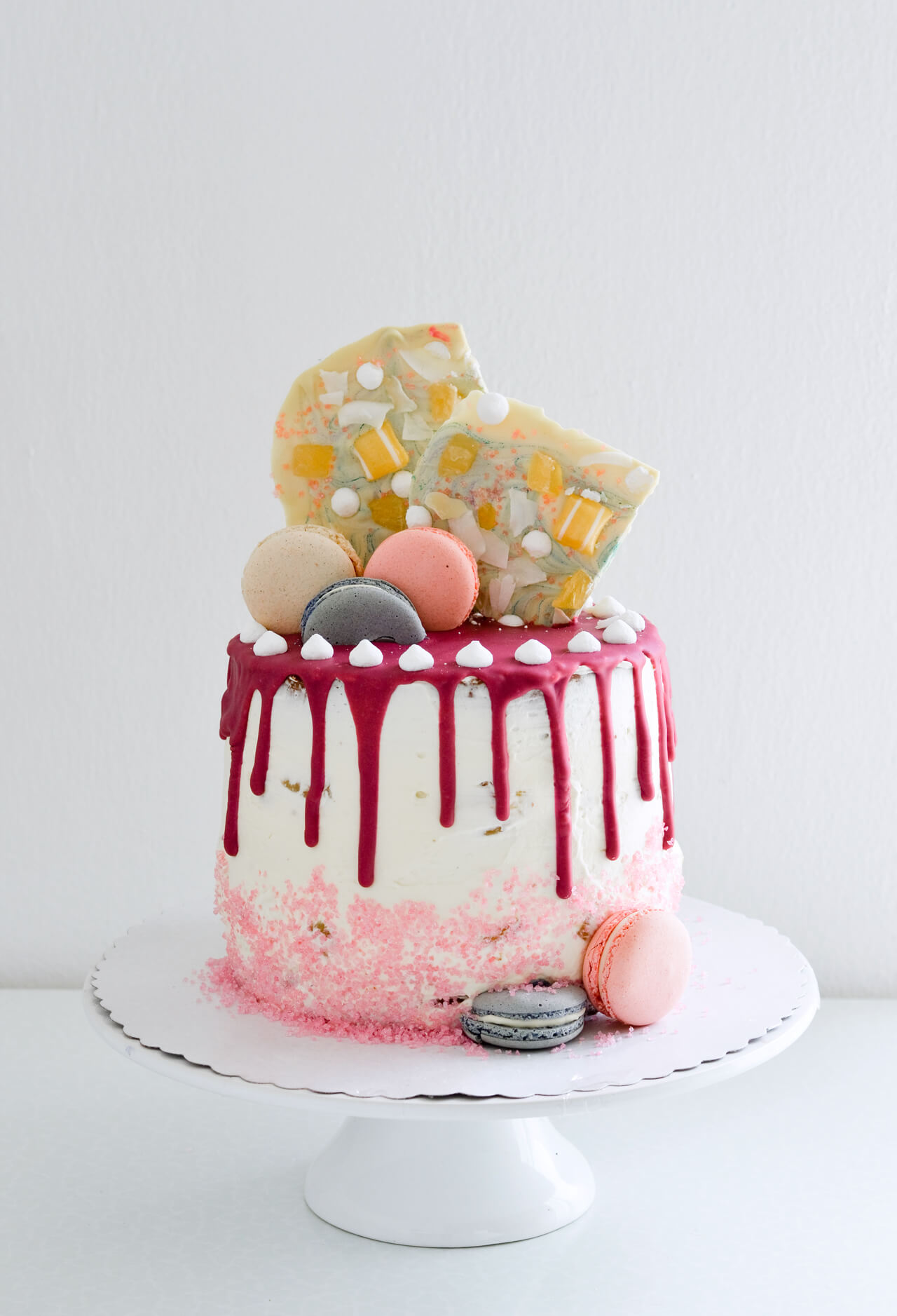 I think if someone asked me what one of the best feelings in the world is I don't think I'd ever answer that by saying it's that feeling you get when you lie down in a freshly made bed.
I know this is completely random, but it's so true. Every time when I change the bed sheets and then go to sleep in a freshly made up bed, showered with fresh PJs on, it's honestly the best feeling in the world. It's like sleeping on a fluffy cloud (or what I assume that would be like), it's magical. And it only works that one time, because it's just not the same the next day.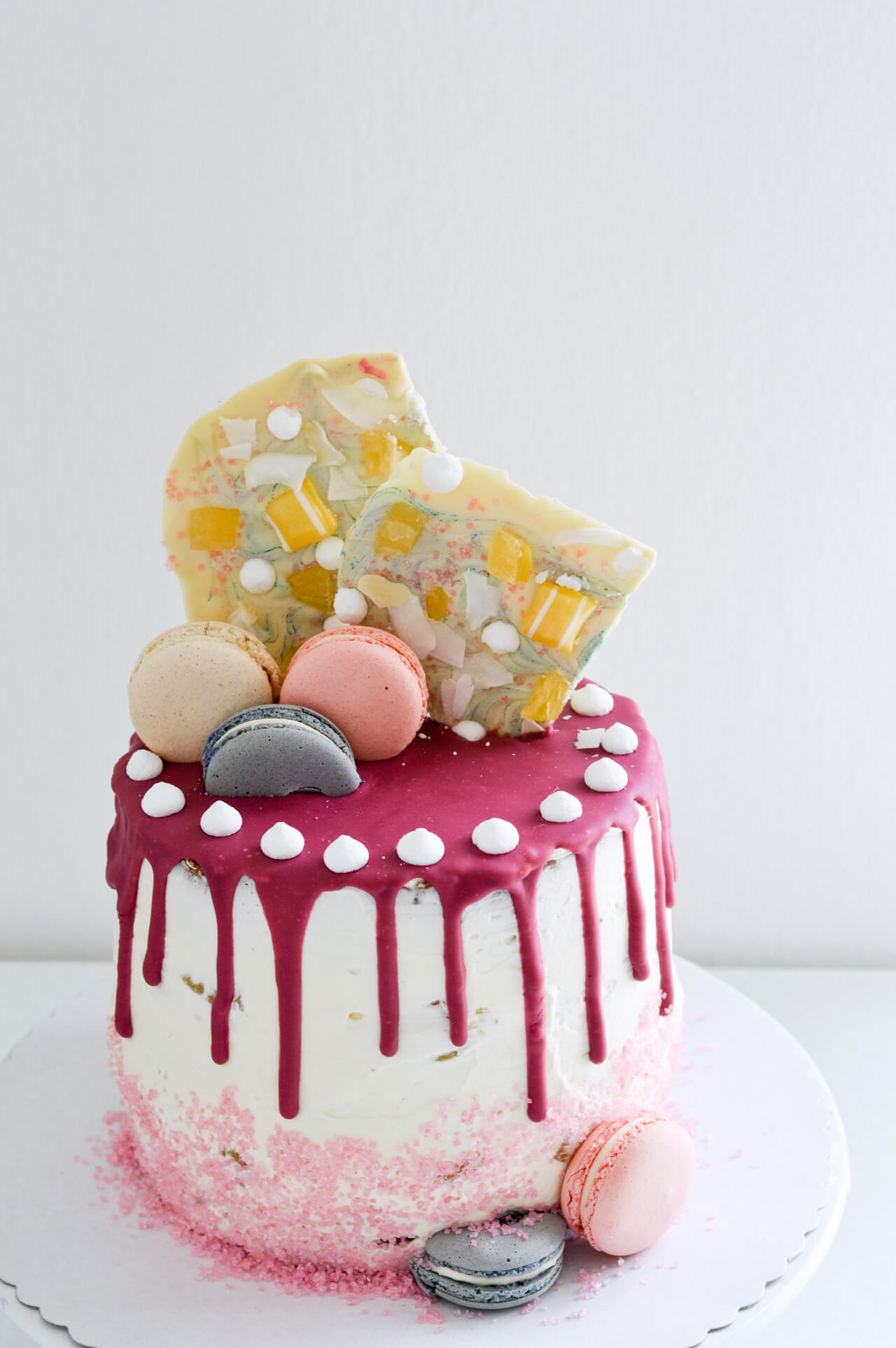 Apart from obsessing over sheets, the last few days have been filled with music and cake. As far as music goes, I've had Halsey's Badlands on repeat. And while a 16 year old me  would be surprised by this choice, because I was into heavier stuff at that moody age, or even a 2016 me, I should know now that when it comes to music, nothing is unusual for me.
My mom always loved Abba, Olivia Newton John and Celine Dion, while my dad was into Iron Maiden, Black Sabbath and Anthrax. I discovered grunge, rap and everything else on my own. So basically what I'm trying to say is that I listen to a lot of different music and am currently very into Halsey.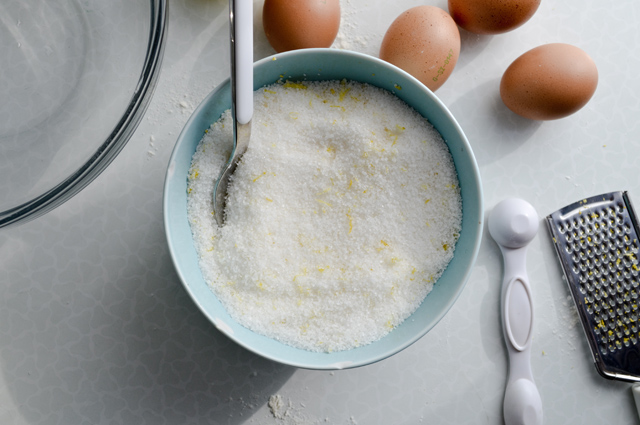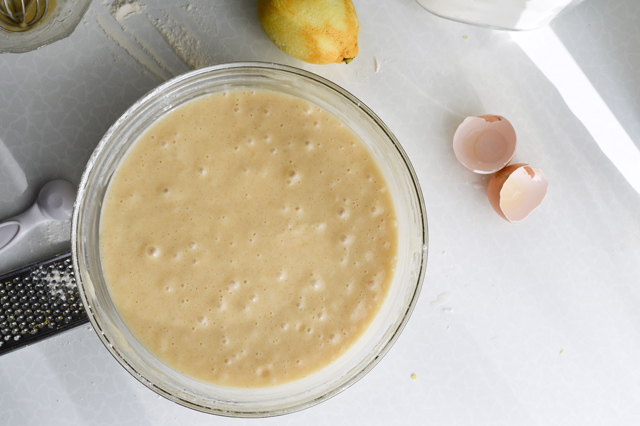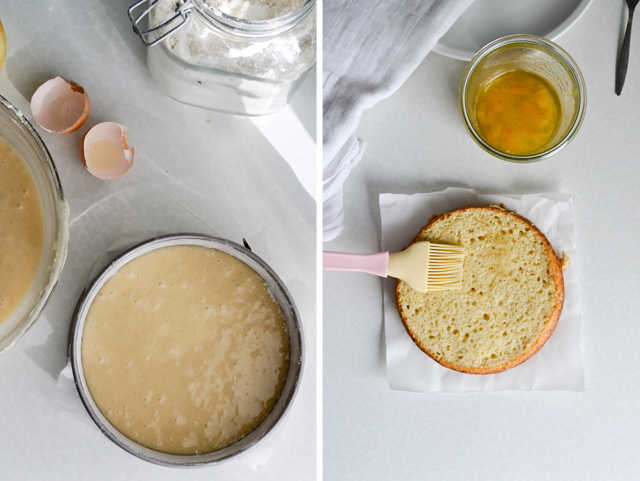 Anyway, let's get to cake, okay? I made two in a week. Both being this vanilla pineapple layer cake. I wasn't that happy with how the first one looked, so I made another one. You can definitely count on me to do stuff like this. And maybe making two cakes seems excessive, but I really needed the second one.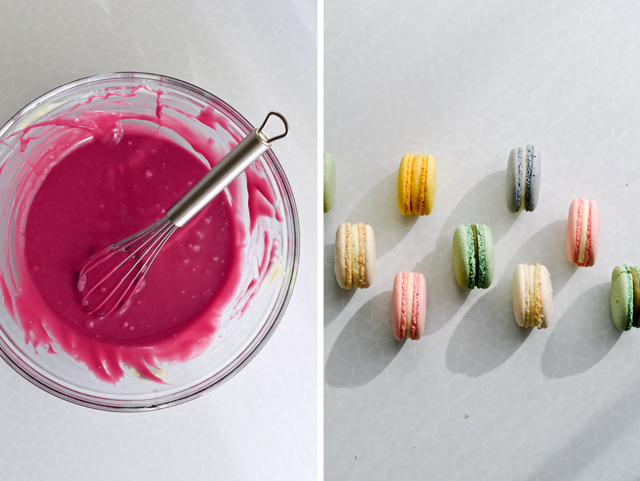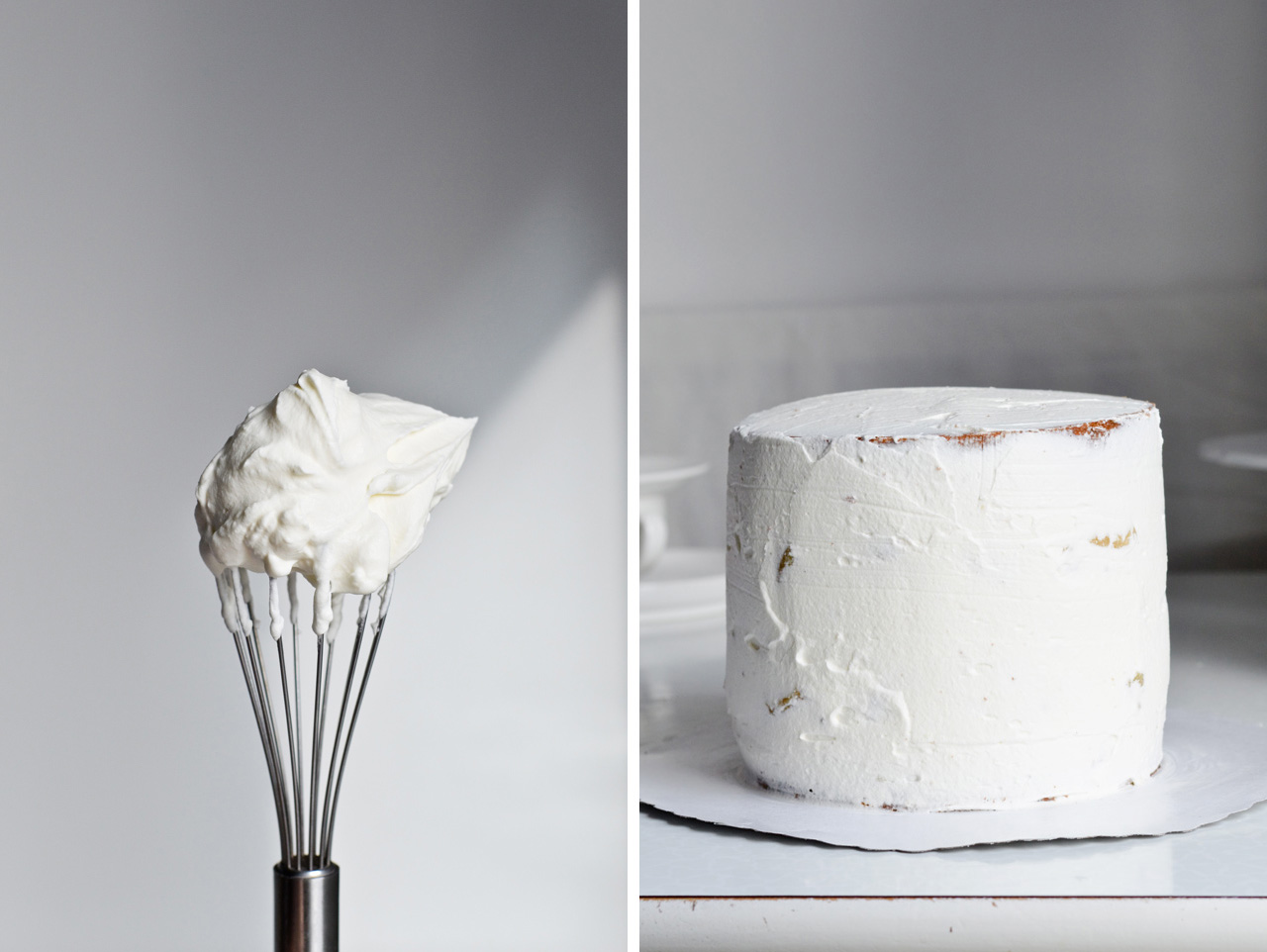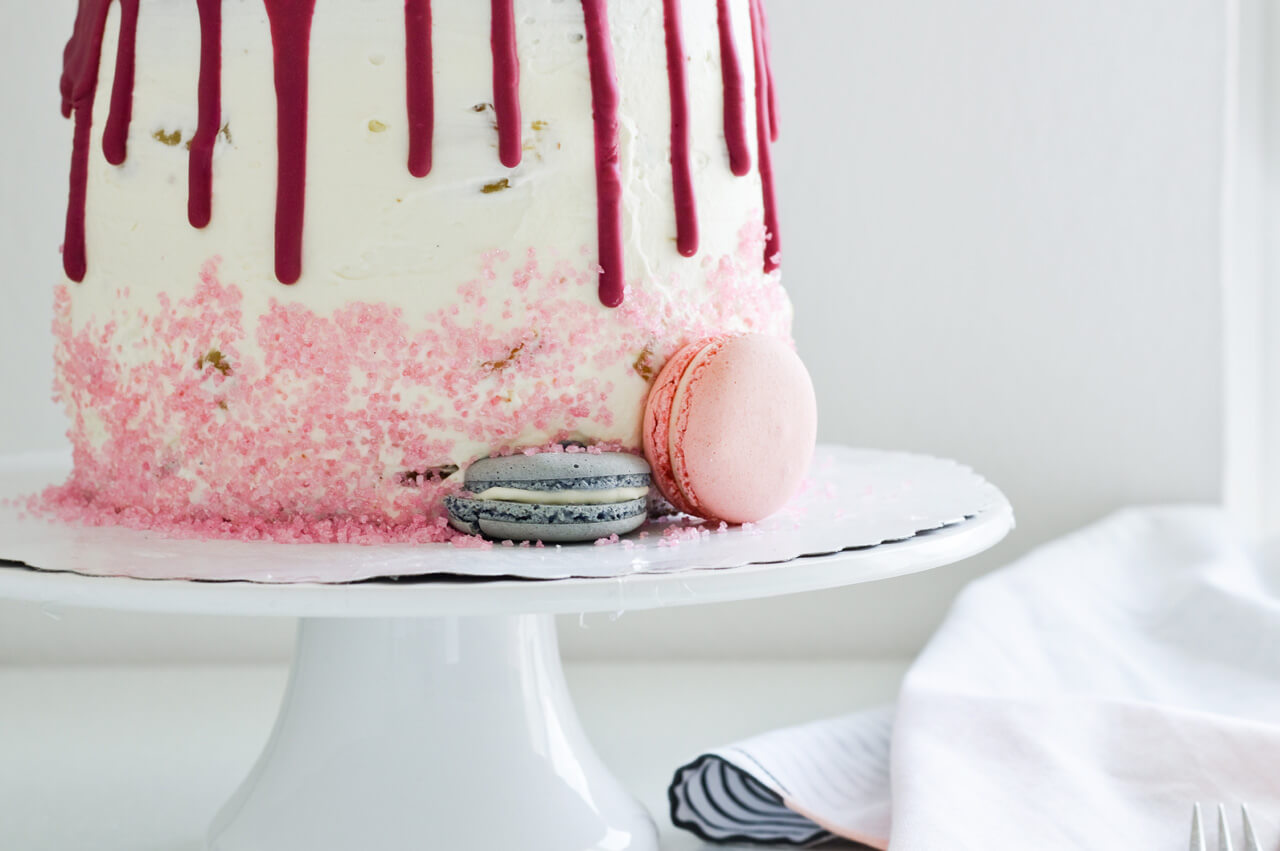 Yesterday was Mother's day here and I wanted to eat some cake in my mom's honor. She would've really loved this one, everything about it; the colors, the chocolate and macarons on top, how moist it is and filled with pineapple and an abundance of whipped cream. These two truly are a magical combo.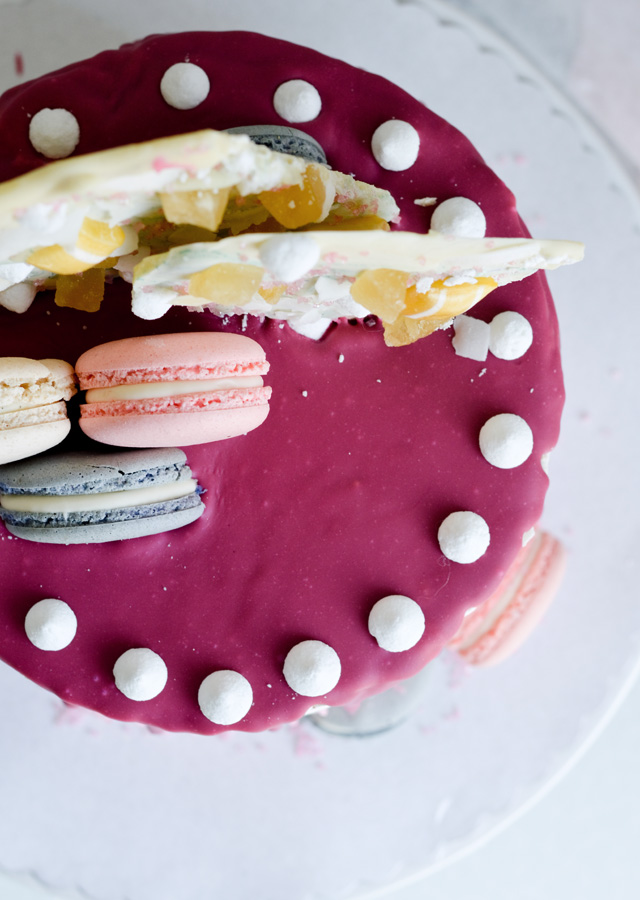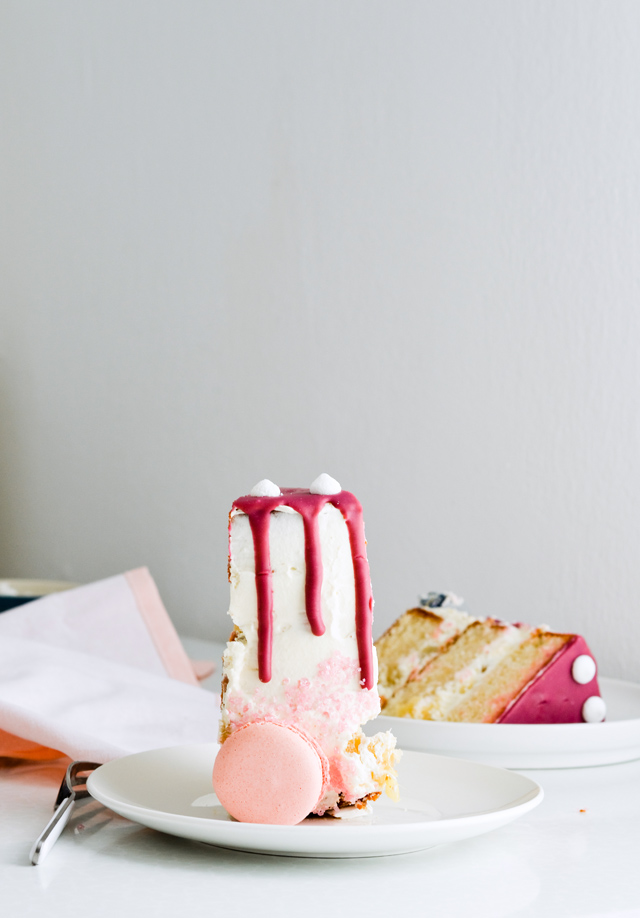 I remember whenever she was making anything in the kitchen I would always come by and try to get a taste of everything before it was made. And whipped cream especially has always been a weakness of mine. But whenever I was cooking, I would ban everyone from the kitchen. I still do this today, haha. Although I will say this: these days I would love to have my mom crash my cooking session.
This cake is inspired by a roulade Rok's grandmother used to make. It was essentially a fluffy vanilla roll filled with whipped cream and pineapple compote, very much what I have going on here, just in cake form with a few extra bits added for fun.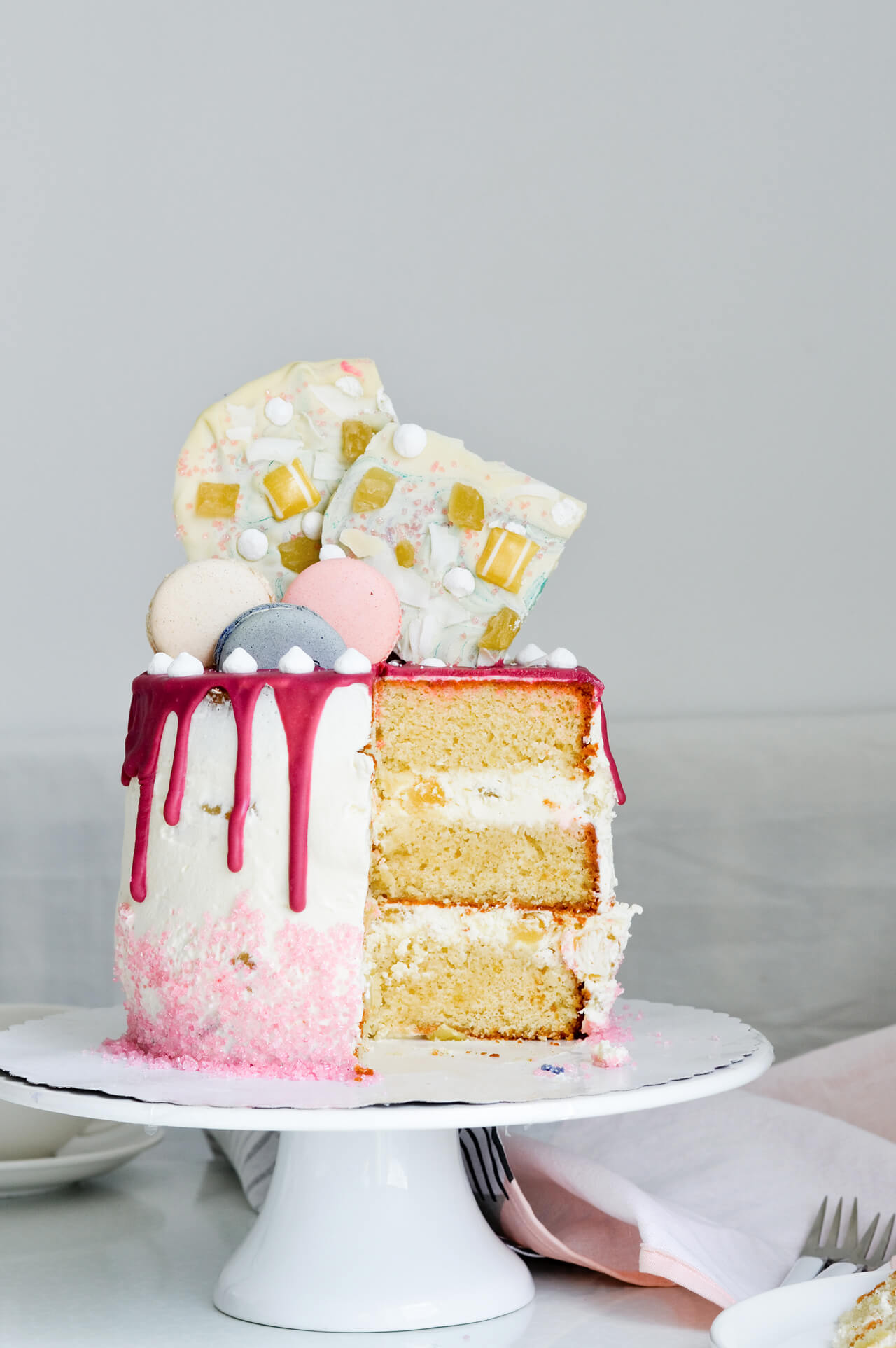 This vanilla pineapple layer cake is summery and fresh, made with lots of lemon zest and moistened with pineapple syrup. The filling is a simple yet wonderful combination of pineapple preserves and whipped cream. A combination that will make you want to go on vacation or at the very least have your own zen party in a freshly made up bed, like I did.
What also makes the cake special is that it uses no butter. The frosting may show some specks of pineapple peaking through, but that's because it's made only with whipped cream and sugar. Although it's still thick enough to make the cake fairly smooth.
And the best part is the pretty burgundy colored white chocolate ganache, topped with mini meringues, tropical white chocolate bark and macarons.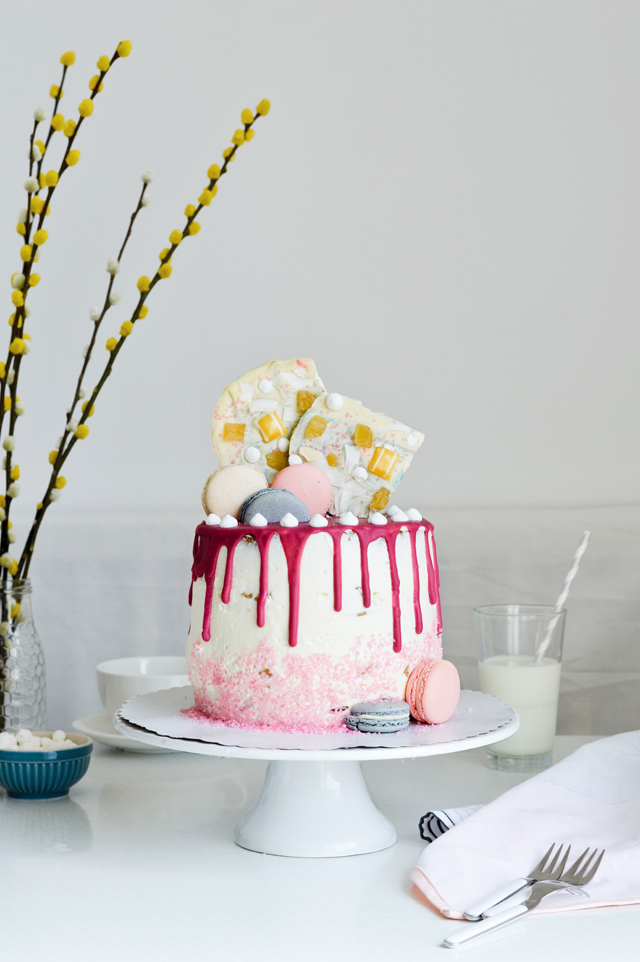 This cake is the cake for when you need a little pick me up. And if you don't want to spend extra time on it with decorations, it's still a very wonderful cake when left completely bare, gently coated in all the whipped cream glory.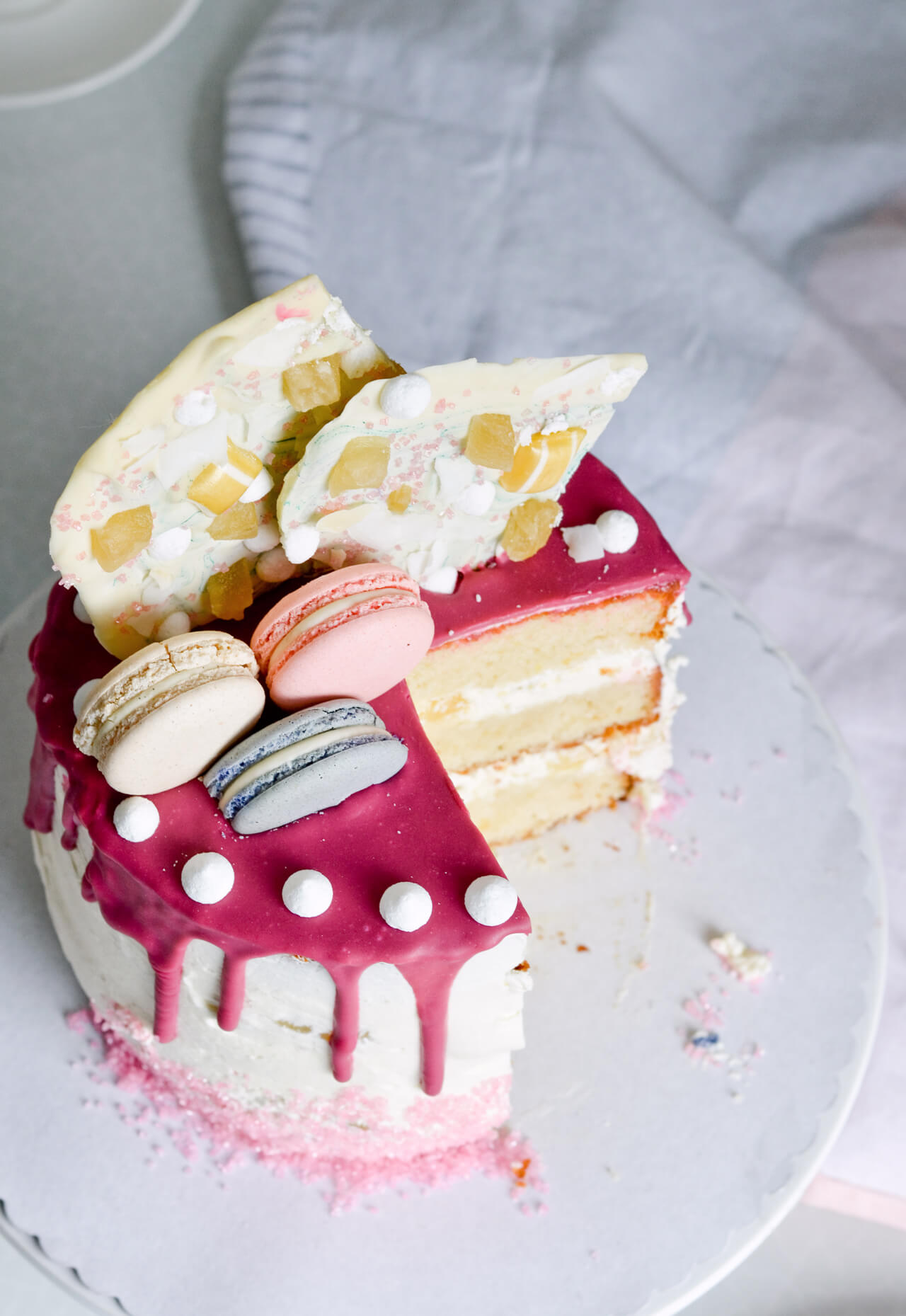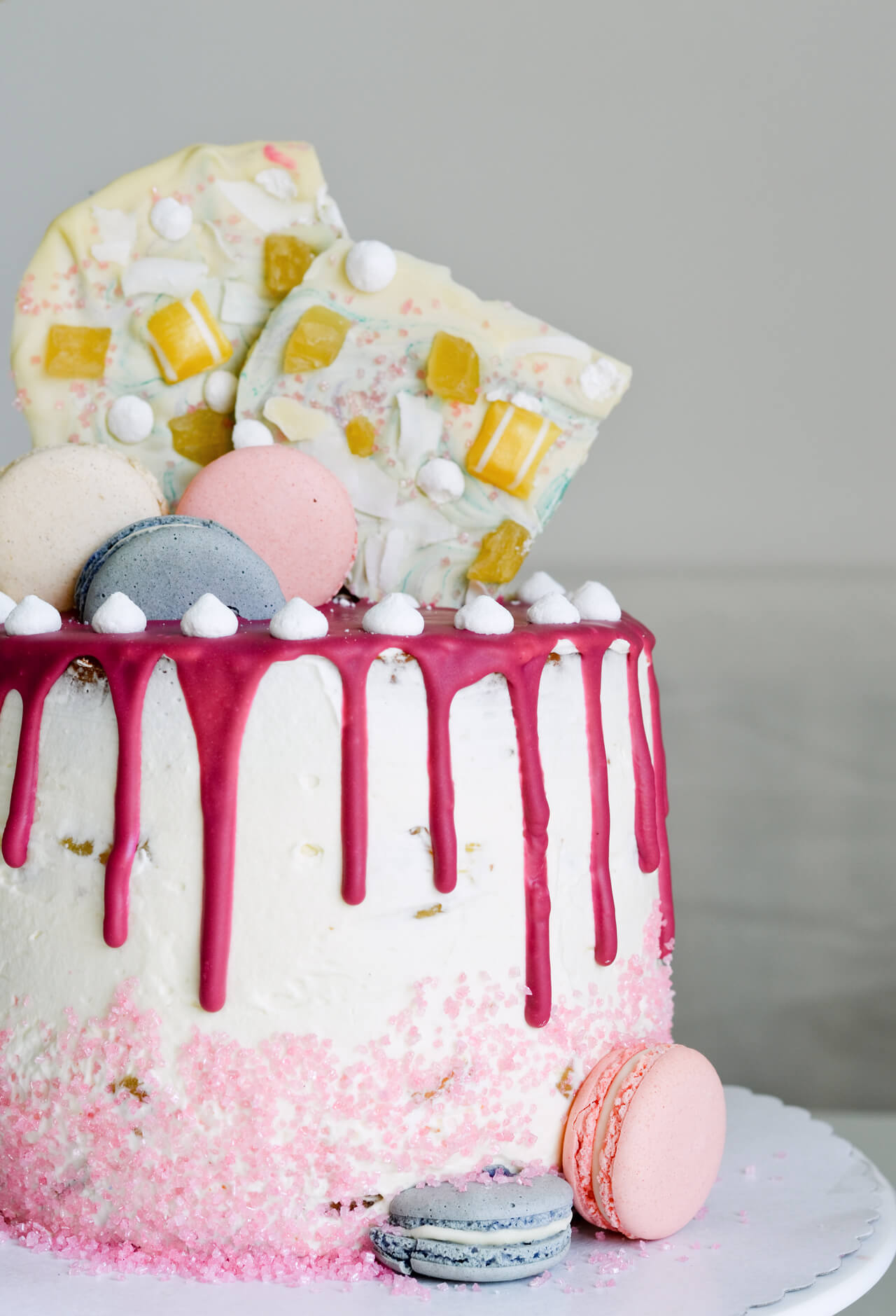 Print
Vanilla pineapple layer cake
A summery, moist cake.
Recipe makes one 7-inch cake made with 3 layers, that easily serves 8 people.
Author:
Category:

dessert
Cake layers
400g

(

3 cups

or

14 oz

) all-purpose flour

2 1/2 teaspoons

baking powder

1/2 teaspoon

salt

420g

(

2 cups

or

14.8 oz

) granulated white sugar
zest of

1

organic lemon

4

large eggs, at room temperature

1 teaspoon

vanilla bean paste

160

ml (2/3 cup) whole or part-skimmed milk, at room temperature

160

ml (2/3 cup) sunflower oil (or vegetable, canola, light olive oil)
Filling
1

jar pineapple preserves

500

ml (2 cups +

2 TBSP

s) heavy cream

35g

(

3

TBSPs) powdered sugar
Frosting
250

ml (1 cup +

1 tablespoon

) heavy cream

55g

(

5

TBSPs) powdered sugar
White chocolate ganache and decoration
200g

(

7oz

) white chocolate couverture

80

ml (1/3 cup) whipping or heavy cream
food coloring of choice (I used Wilton's gel in burgundy)
mini meringues
macarons
Instructions
Make the cakes
Preheat oven to 180°C (350°F) with the oven rack in the center of the oven. Butter three 18-cm (7-inch) round cake or springform pans. Line bottoms with parchment paper and dust the sides with flour. Set aside.
In a bowl, whisk the flour with the baking powder and salt. In another one, combine the sugar and lemon zest. In a small bowl, combine the milk and oil.
In a large bowl, or bowl of you mixer, beat the sugar with eggs (add one at a time) and vanilla paste until smooth and creamy. Alternately add the flour and milk mixtures, beginning and ending with the flour, gently stirring between each new addition. (If using a mixer, mix on the lowest speed.)
Evenly divide the batter between the pans, smoothing the tops with a silicone spatula or back of a spoon. Bake for 20 to 30 minutes or until the cake is golden brown and a toothpick inserted into the center comes out clean (you can also check to see if the cake springs back when pressed lightly in the center).
Place the cakes (still in their pans) on a wire rack to cool for about 5-10 minutes. Then invert them onto plates, remove the parchment and re-invert cakes so that tops are right side up. Cool completely before filling. For overnight storage, first level cakes, then wrap in plastic wrap and store at room temperature until the next day.
Prepare filling
Place cream and sugar in the bowl of your mixer, or in a large bowl if using a hand mixer, and whisk on low-medium speed until cream forms hard peaks. When the whisk begins leaving streaks in the cream, check if cream is whipped enough that it holds its shape, but be careful not to overmix it. It need to be smooth and fluffy.
Meanwhile, drain the pineapple preserves. Preserve the liquid and place the fruit in a separate bowl.
Assembly
Place one cake layer on a serving plate and brush the top with pineapple syrup. Do it quite heavily, using at least 4 tablespoons, because the cake gets dry easily.
Spread about 2 cups of whipped cream all over the cake, top with pineapple chunks (use about 1/2), just enough so the whole cake is covered in an even layer. Spoon more cream over to fill the gaps.
Top with another cake layer, moisten it with pineapple syrup and top with whipped cream, followed by pineapple chunks (a little less than you used in the first layer) and more cream. Finish off with the last cake layer, brush with pineapple syrup and smear with leftover cream.
Smooth the sides and the top of the cake with a spatula, then chill the cake in the fridge for at least 2 hours, or even overnight.
Decorate
Once the cake is chilled, keep it in the fridge as you make the ganache:
Place chocolate in a large glass bowl, set aside. In a saucepan heat cream over medium heat, stirring occasionally, until it just begins to boil (you'll see small bubbles on the surface). Remove cream from heat, whisk in about 1/4 teaspoon food coloring (or more if you wish), then pour it over the chocolate. Let sit for a few seconds, then begin stirring and do so until the chocolate melts.
Let ganache sit for a few minutes, so it thickens and cools a bit, stir occasionally.
Take cake out of the fridge, drop small teaspoons of ganache close to the edge of the cake. Gently push ganache drops over the edge with the back of the spoon, so it drips down. As the ganache slowly slides down the cake, place a few tablespoons on top of the cake (in the center) and spread it towards the edge using an offset spatula.
(All the gaps should be filled and ganache should be smooth. If you see any empty spots, dip the spatula in the remaining ganache and add drops of it to those spots.)
Then do the rest of the decorating: Place mini meringues all around close to the edge of the cake, place macarons in the middle (gently press them in), then take the chocolate bark and stick it into the cake. (You want the bark to have sharp edges. If it won't stay put, stick in a few toothpicks or place some extra macarons behind it to give it support.) Lastly press some sprinkles around the lower part of the cake.
Before cutting, chill cake for about 1 hour, until the ganache is completely set.
Store cake in the fridge, eat within 2-3 days.
Notes
Recipe for the cake layers only slightly adapted from Joy of Baking. The rest inspired by Rok's grandmother's recipe.