One chocolate cake – three ways to serve? What more could you wish for? Learn how a single chocolate stout cake can be transformed into something new each time you make it.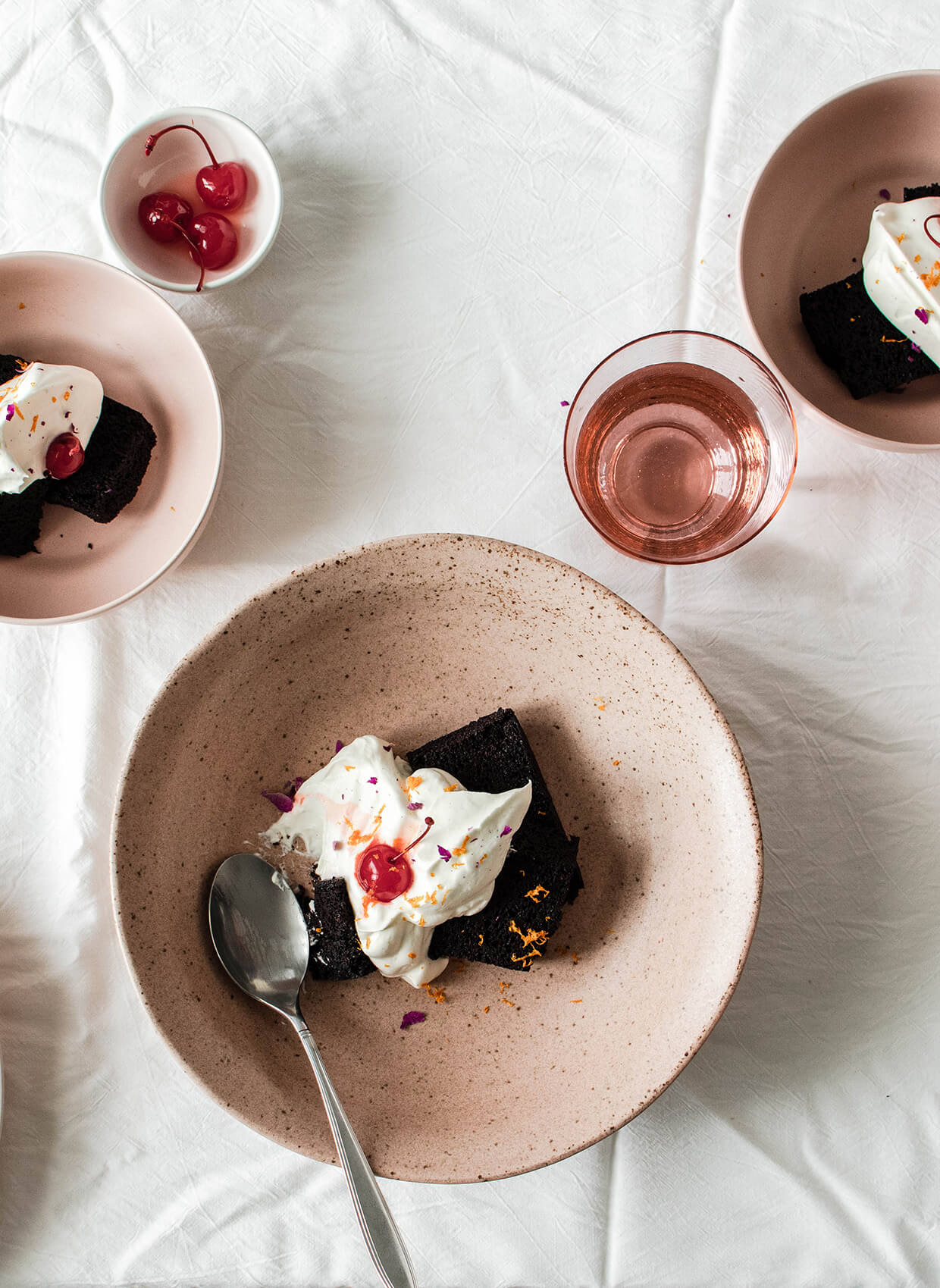 This chocolate stout cake is not only popular, it's one of my most favorite cakes. I love it so much I find myself experimenting with it each time I make it. If you follow me on Instagram, you've most likely seen all of these version already, but I think it's only fair that I mention them here too. 
Let's get right into it, shall we?
Chocolate stout cake with whipped mascarpone frosting
This is obviously the original cake and is still my favorite way to make this, because I love mascarpone frosting. You can always make the components separate and serve chocolate cake simply sprinkled with powdered sugar and a dollop of frosting on the side. This way you can freeze leftover cake for later.
Chocolate stout cake with ice cream and berries
I served it with hazelnut chocolate ice cream here, but vanilla would be perfect too. In any case, I think you should go with a milky ice cream to counter the berries. For berries, I love fresh raspberries, but any berry works, as well as a berry sauce or compote.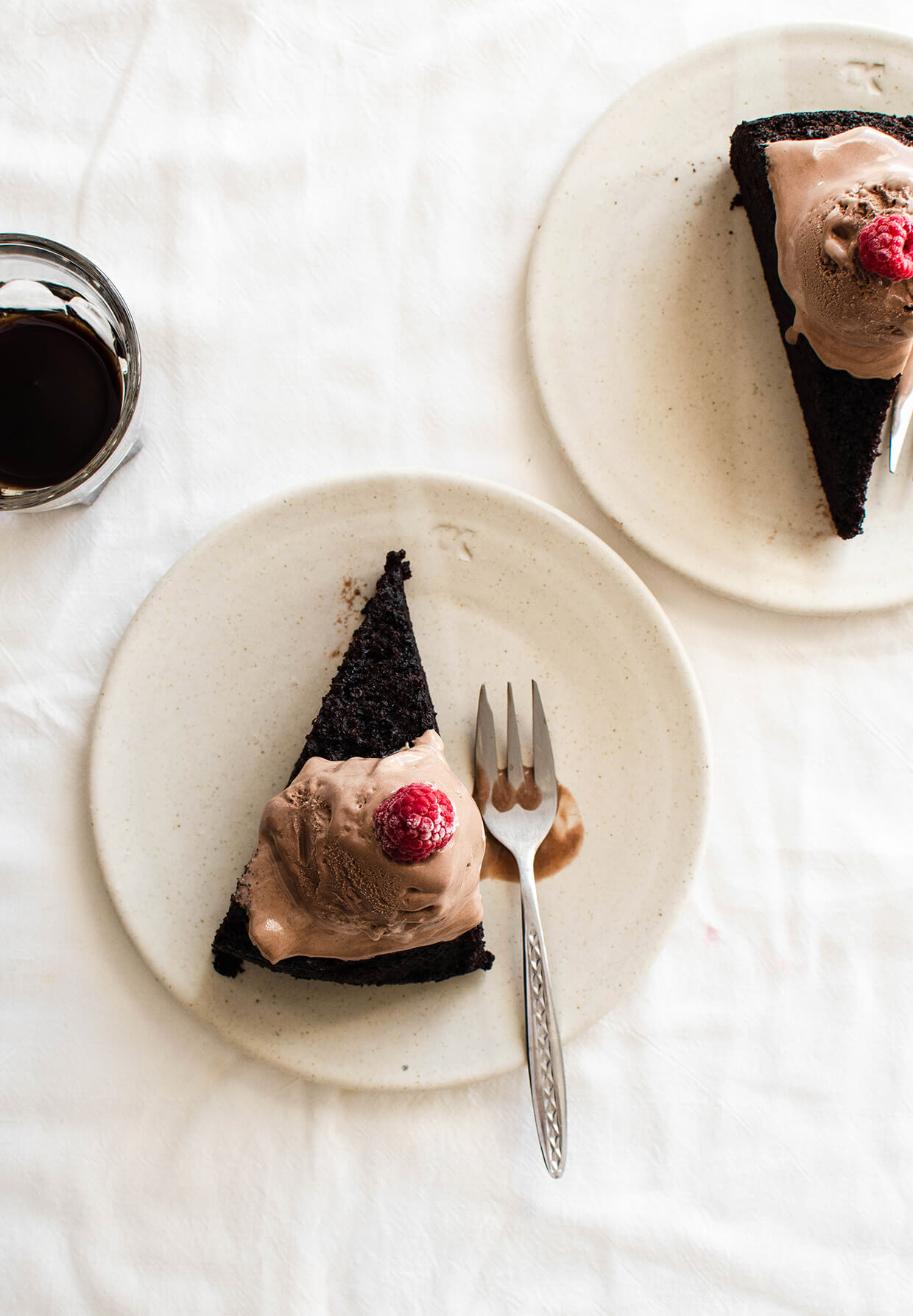 Chocolate stout cake with whipped cream and citrusy Maraschino cherries
Okay, this one is special! I just love how simple this version is. We have the cake, then whipped cream, then orange zest and Maraschino cherries. You could also add a touch of orange jam if you're feeling fancy, just smear it all over the cake before adding cream. Another thing I used were dried rose petals, because I love their color, but I don't actually recommend eating those (because they're dry).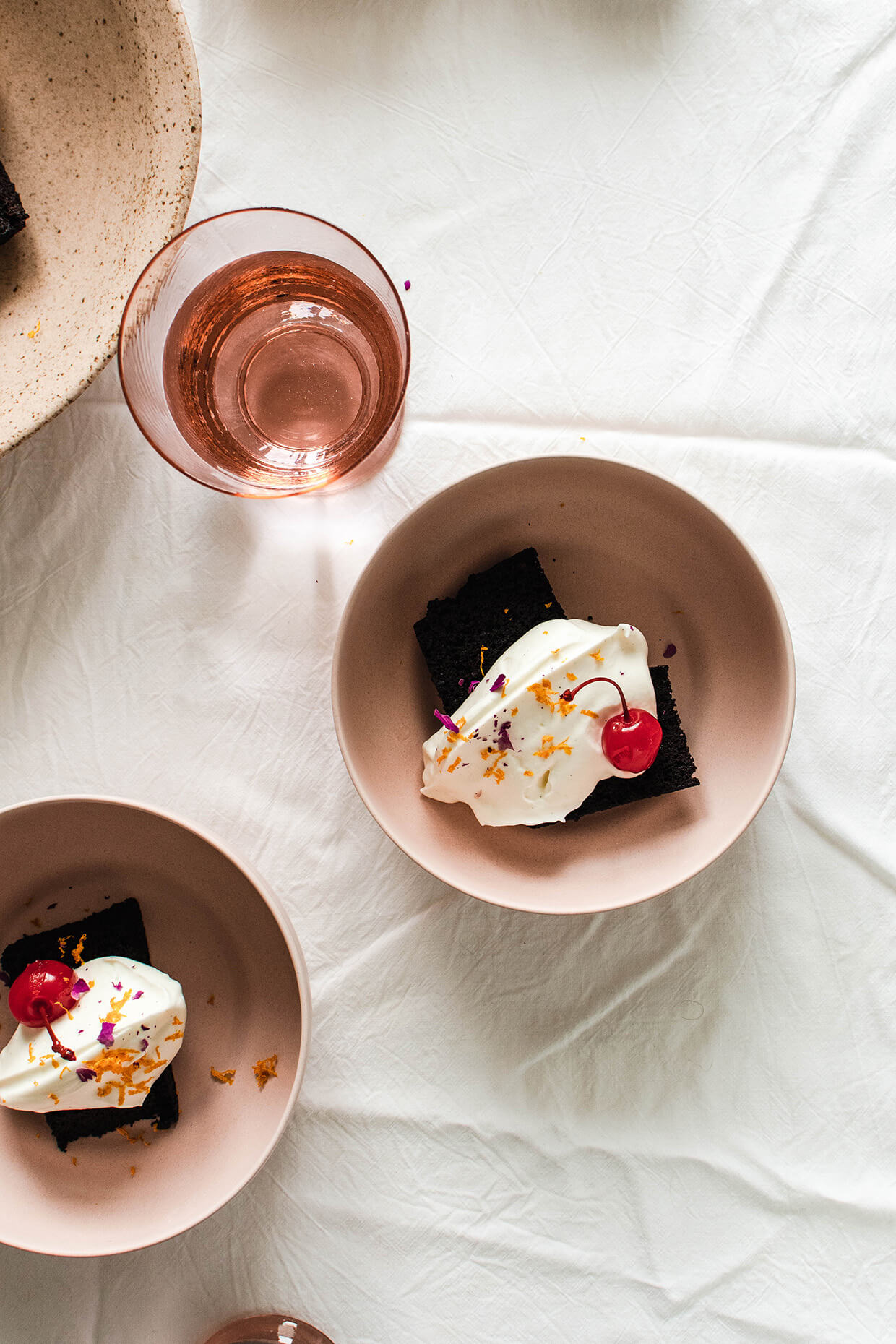 A few extra notes
As far as pan sizes go and as the recipes suggests, this cake is made in a 9-inch (23-cm) springform pan. It doesn't have to be a springform pan, as long as you use a cake pan with high-enough sides (about 2 inches or 5-cm). 
You can also bake this cake in a square 8-inch (20-cm) pan. 
If you double the recipe, you can make a larger sheet cake using a 9 x 13 pan (that's about 23 x 33 cm). Adjust the baking time accordingly and make a double batch of frosting too. 
If you're curious about more ways in which you can make this cake, bookmark this page as I'll be updating it in the future.