Meet whipped mascarpone peach tart, the ultimate end-of-summer dessert!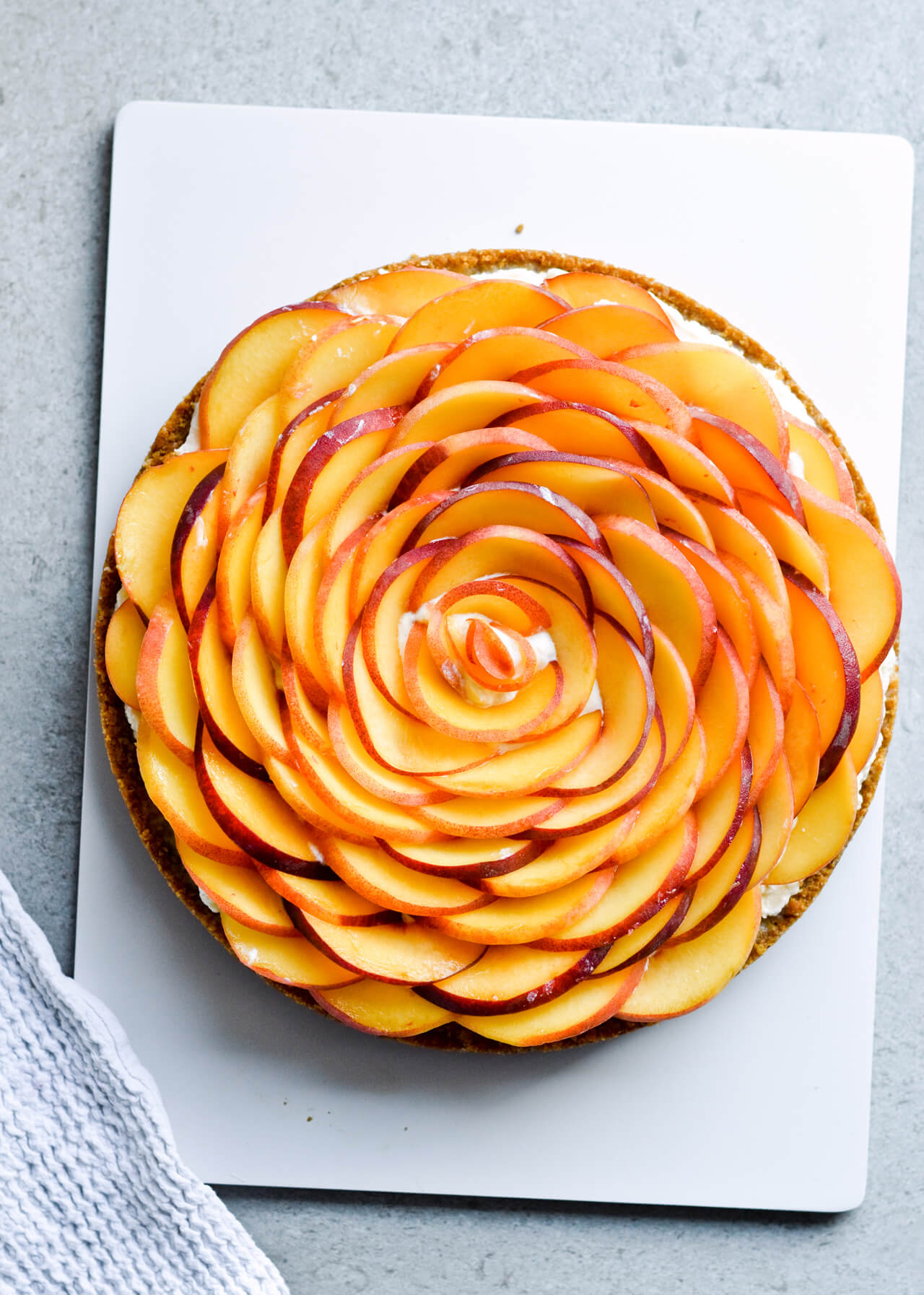 It's the last day of August, so let's go out with a bang! Wish I could invite you over and we'd dig into this tart with our forks, forget all about making pretty slices and just enjoy ourselves.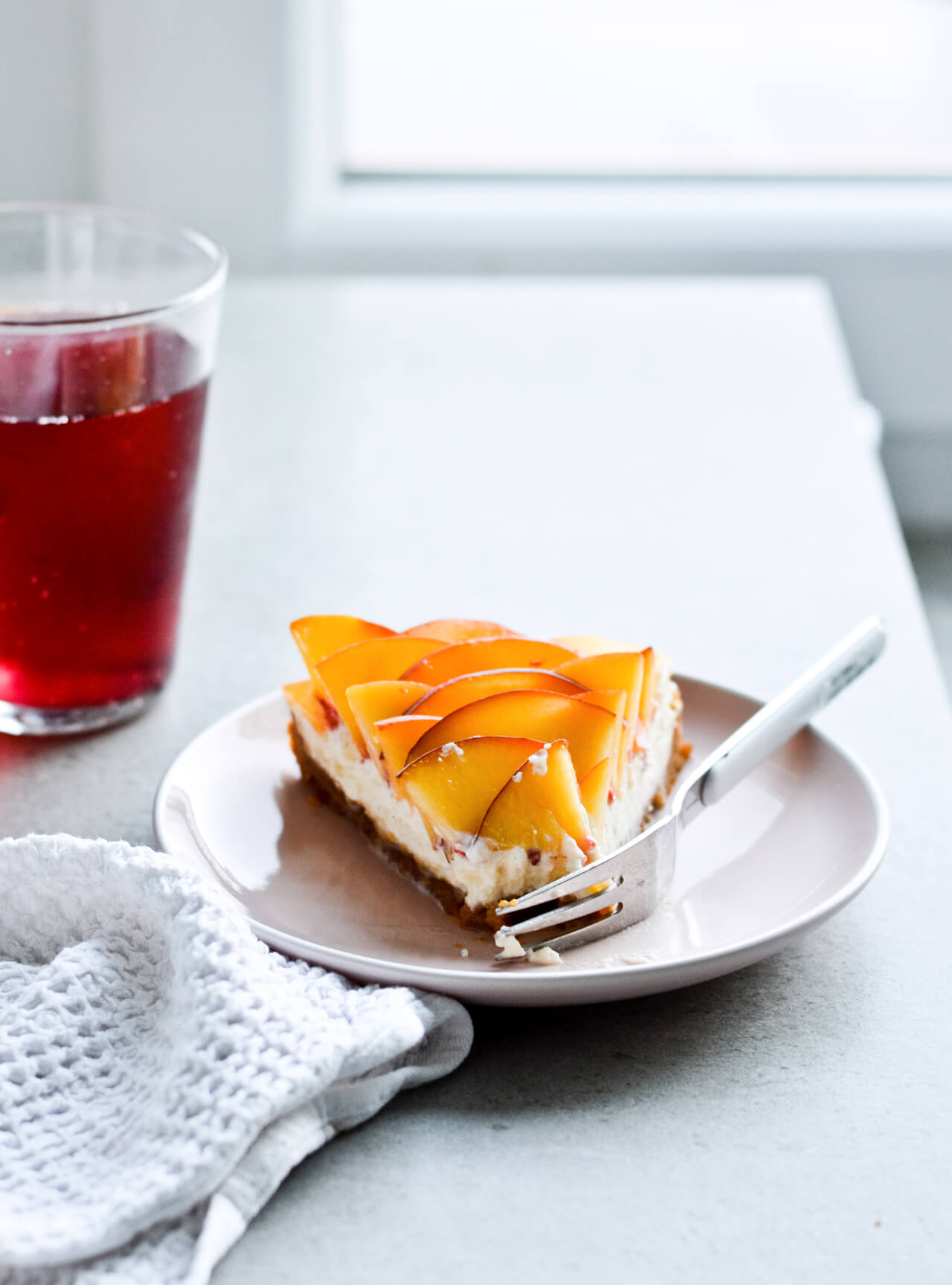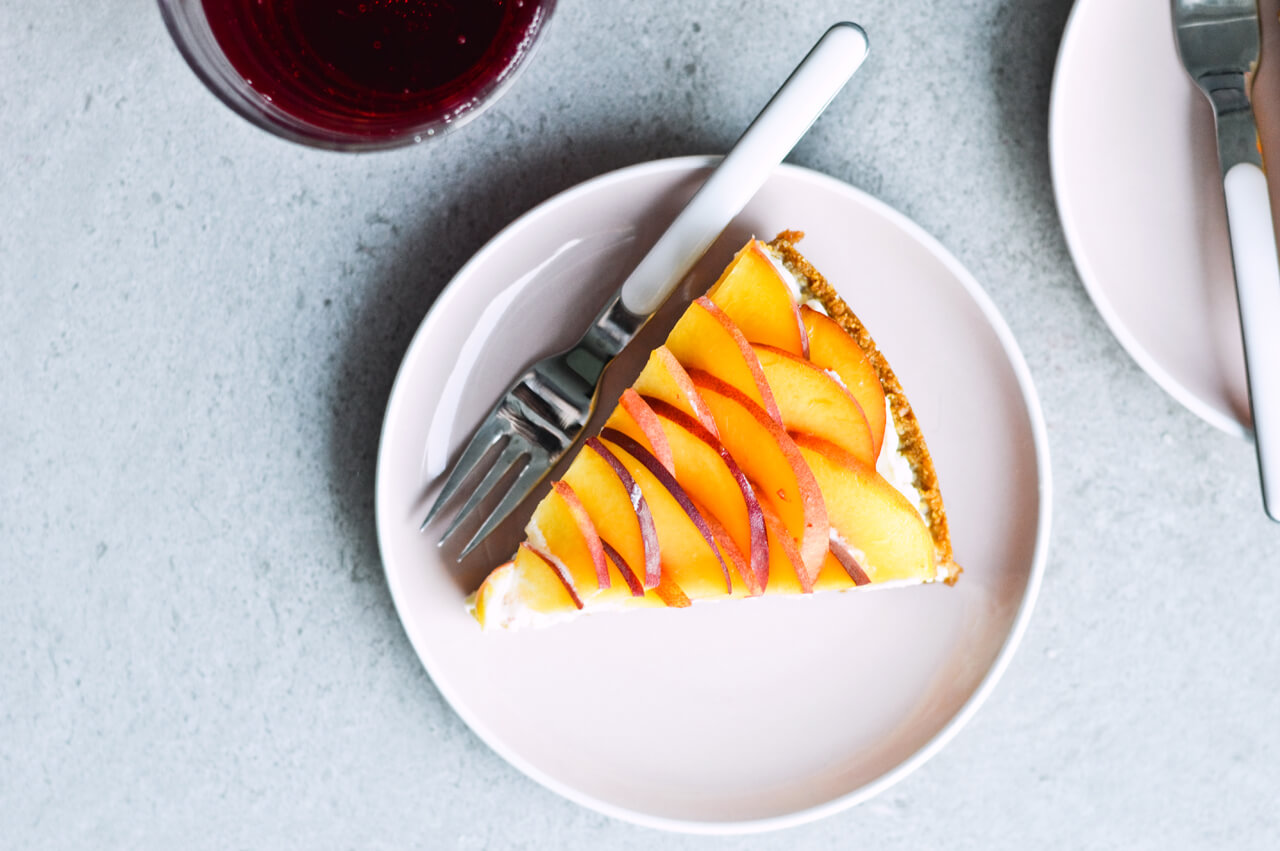 Speaking of going out with a bang, or something like that, did anyone watch the 2016 VMAs? I sure did. I admit I'm not that good with award shows, I usually forget when they're on and truth be told I'm perfectly happy with only seeing red carpet pics and a list of winners.
Although I would've tuned in more often if the shows were aired at a better hour, but it's always like 3AM here. But I did rewind the programme on Monday and watch the VMAs because that was Rihanna's night and I love Rihanna.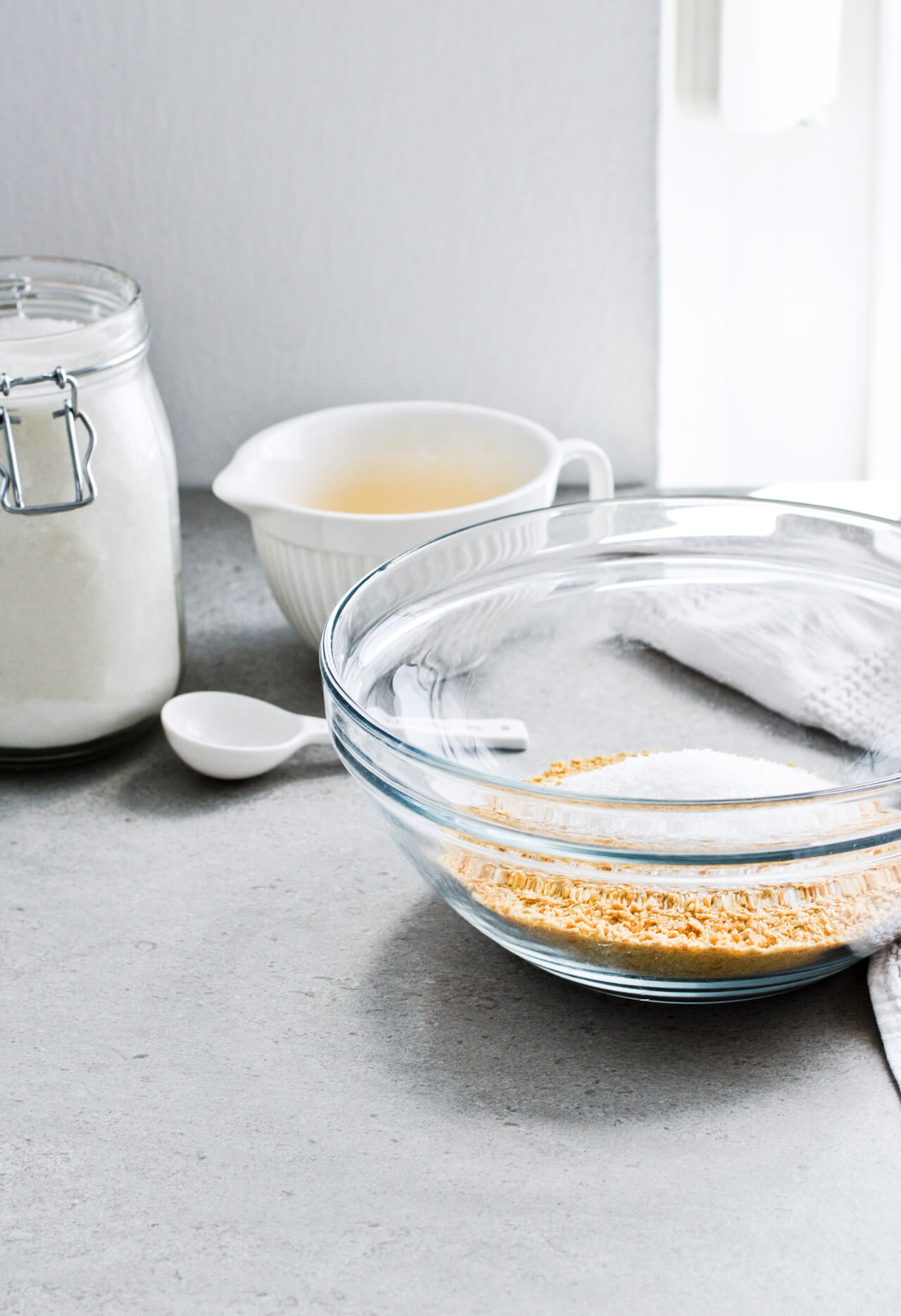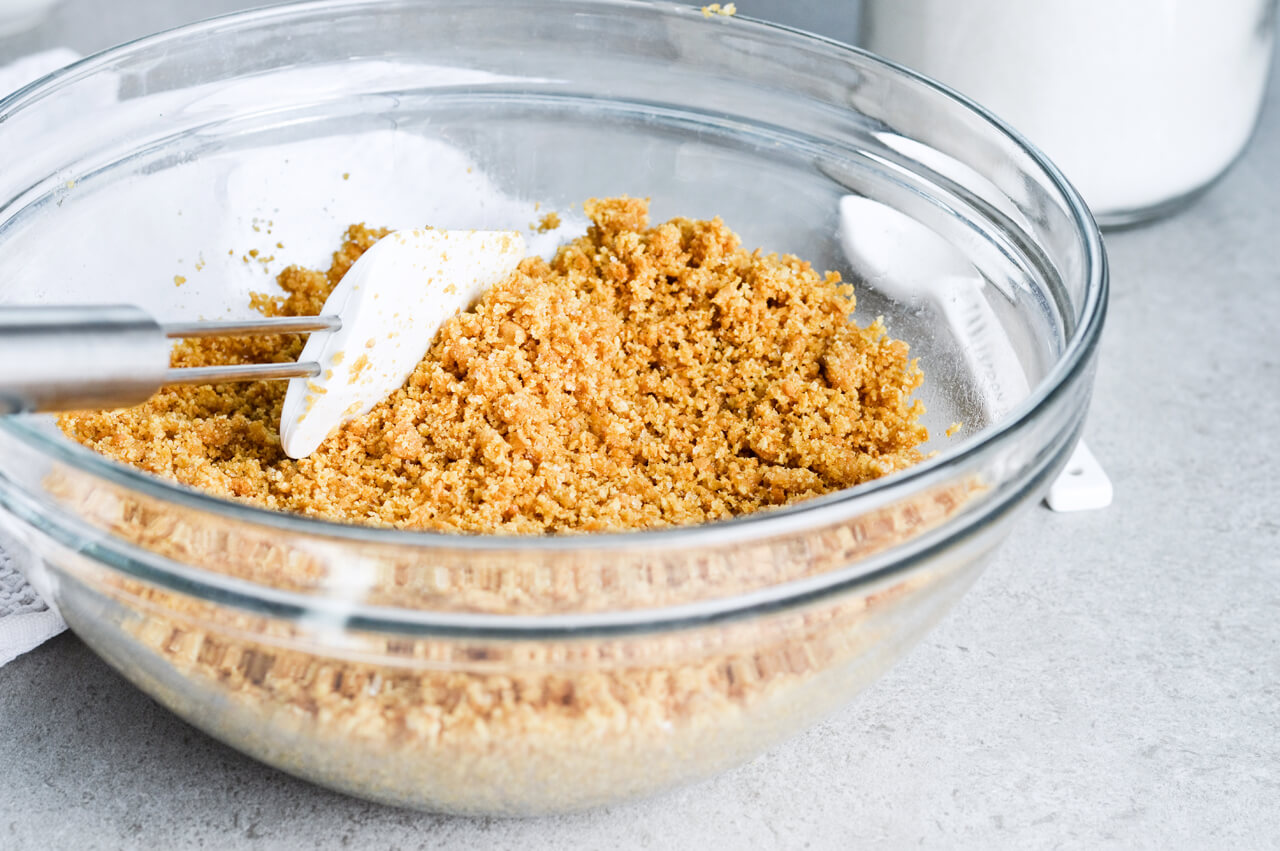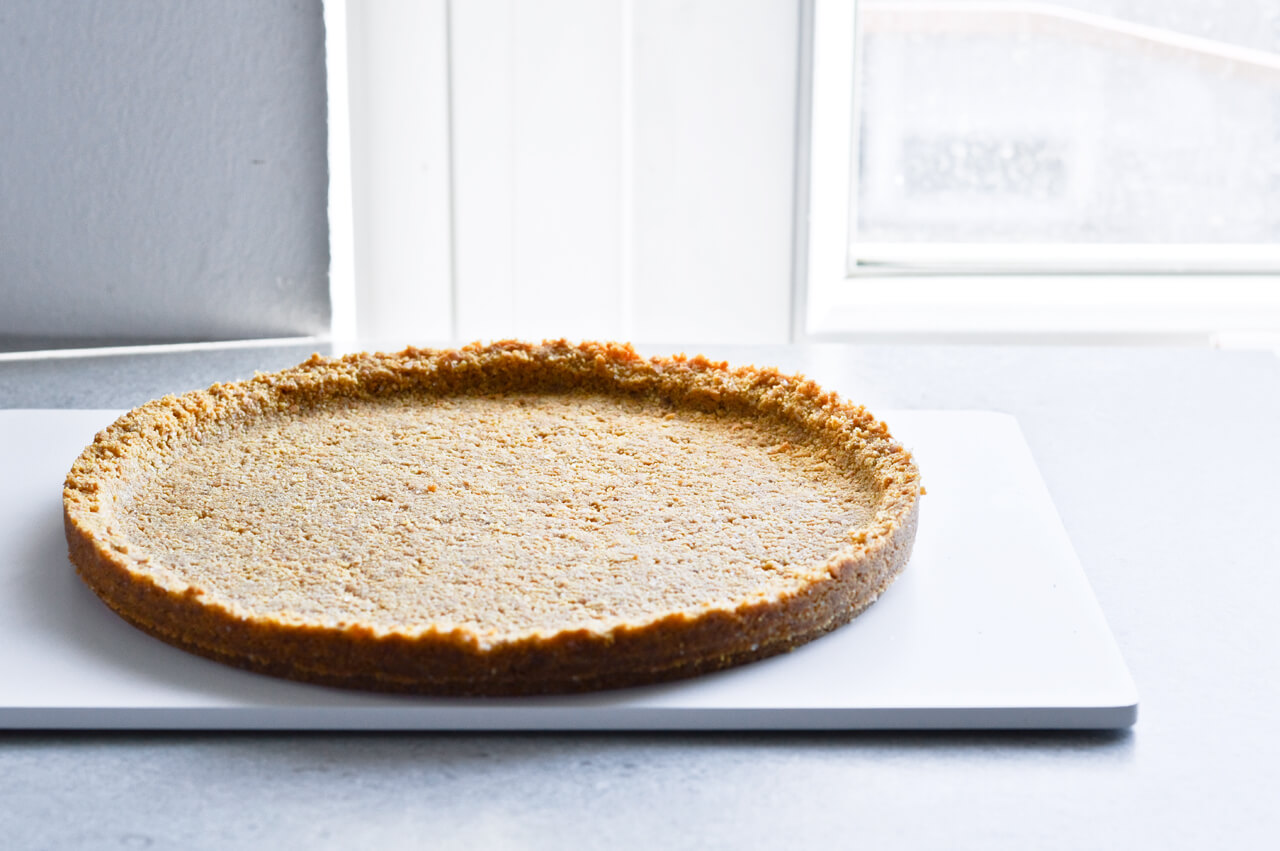 However, I have to say Beyonce's performance really stuck out. That was crazy good. She did a Lemonade medley and I could hardly keep my mouth closed. Of course I now keep watching that performance, analysing all the details. And this is besides the point, but Say My Name by DC will always be my jam. 
I also really loved seeing Rihanna and Drake together. I'm more her fan than his, but they make such a cute couple and I don't even get excited about celebrity couples, but they are something else. Clearly, I am team Aubrih. Forever.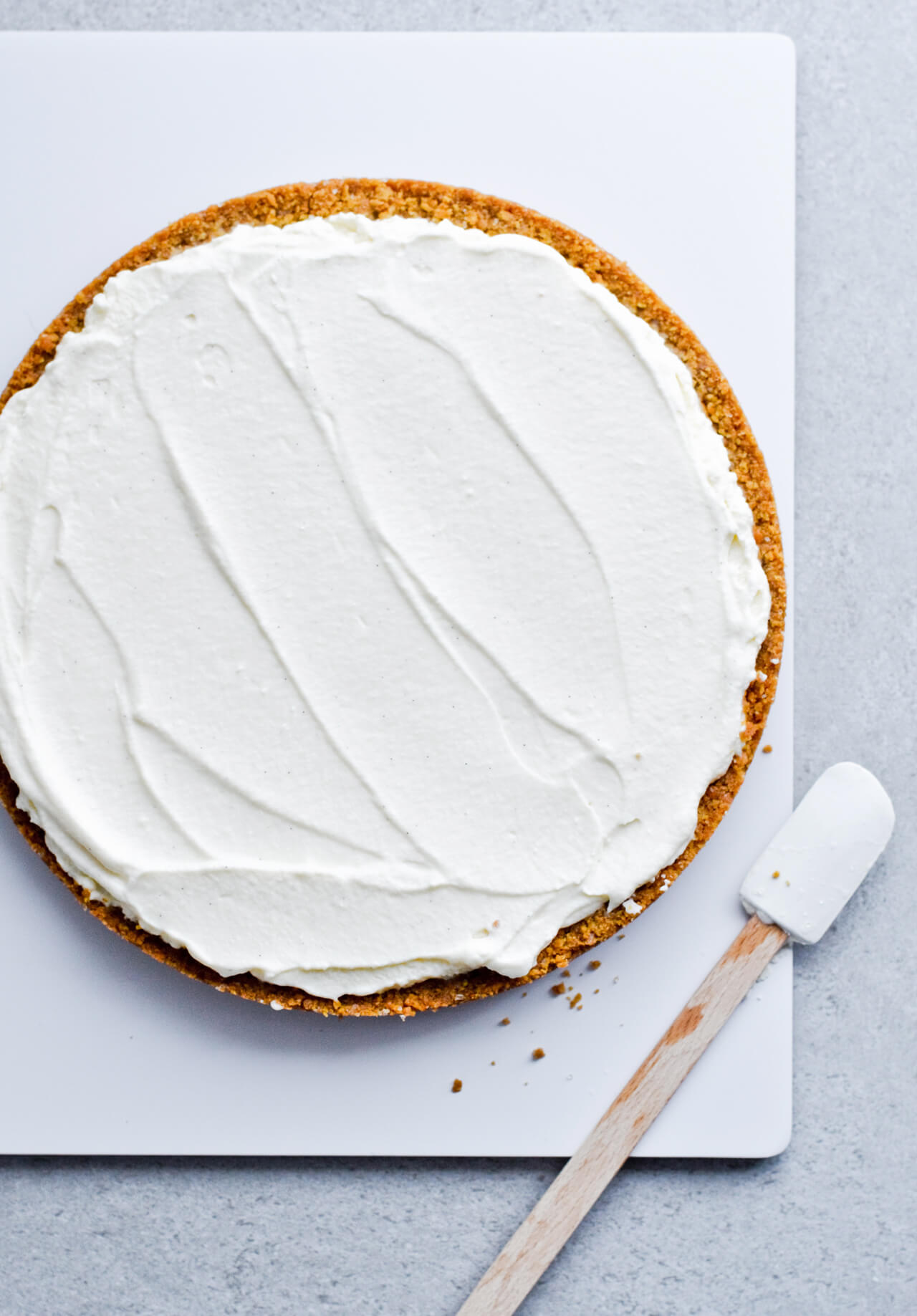 But let's talk about this whipped mascarpone peach tart because it's insane. Simple but so good! And I have a confession, which is a bit embarrassing, but I could honestly eat whipped mascarpone with a spoon. Why even use it in a tart?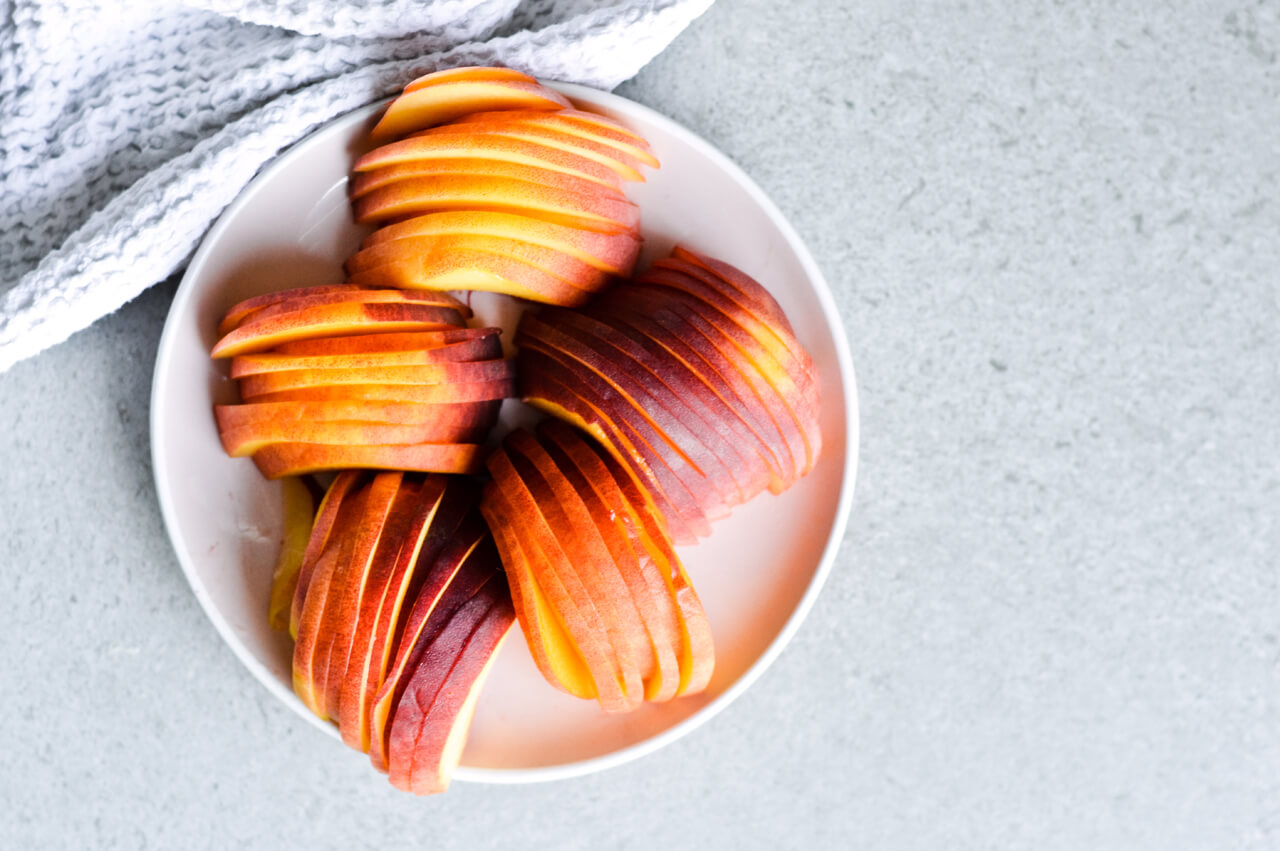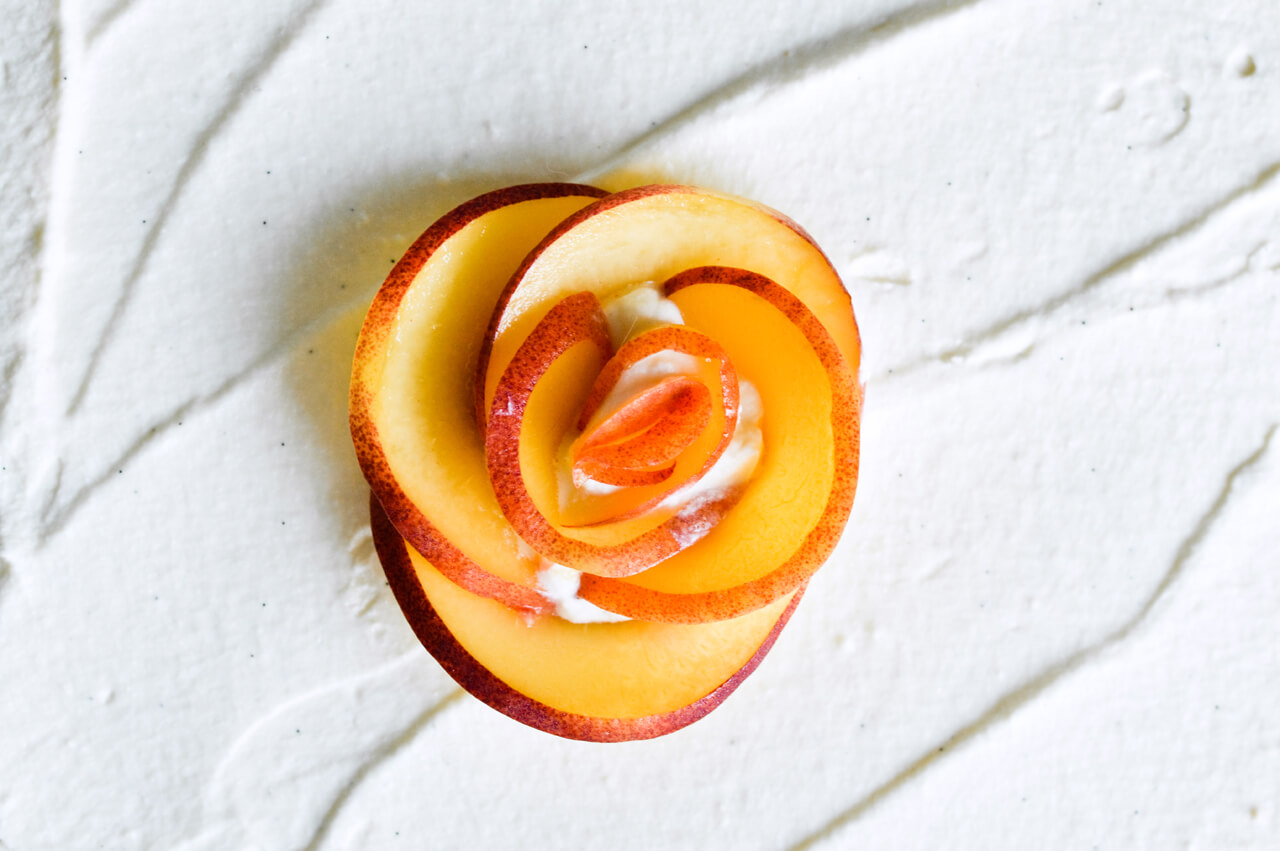 Okay, you have to, because the combination of crumbly butter biscuit crust and mascarpone is divine. You could even add more salt to the crust, for a salty sweet combo, if you're in the mood. I really love the Leibniz butter biscuits, but if you can't get those, you can easily use vanilla wafers or just do the classic graham cracker / digestive cookie crust.
And the peaches? There's nothing better than fresh peaches on a tart. I think they look like a rose and you know I love it when food looks pretty.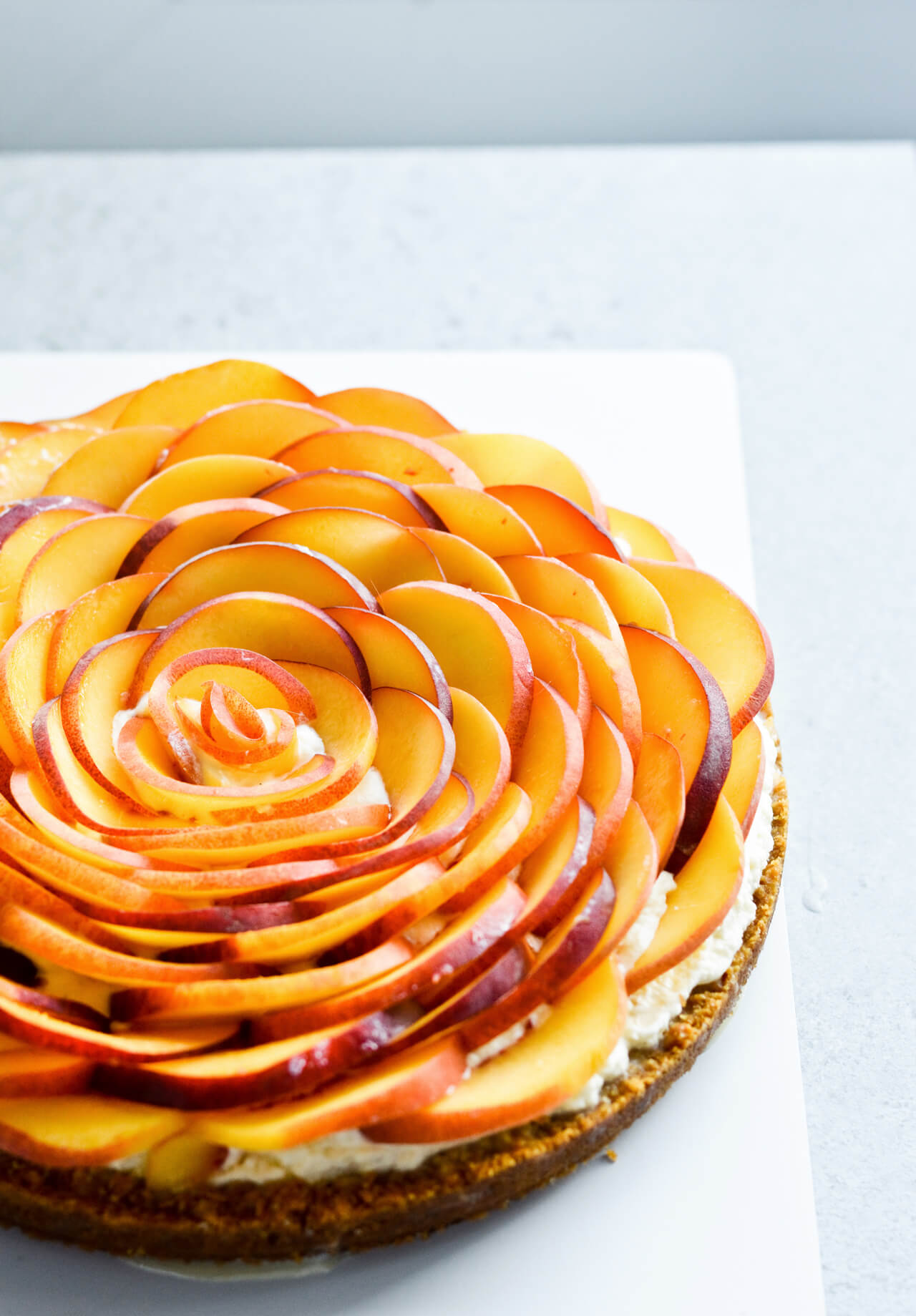 Putting all the peach slices on top of the tart does take some time, but it's worth it, it really is. And if you're afraid of slicing the tart, as I was when I first made this, don't be. As long as you have a sharp knife and slowly cut through the fruit first, you'll get perfect slices and your guests will have no idea about how much work you actually put into it, it'll look effortless.
This Whipped mascarpone peach tart is done relatively quickly. The crust is made of crushed cookies and butter, quickly baked for 10 minutes. By the time it cools you can prepare the filling. As that chills in the fridge, you can slice all the peaches and then decorate the tart and let it sit for a few more hours.
All you do next is just dig in!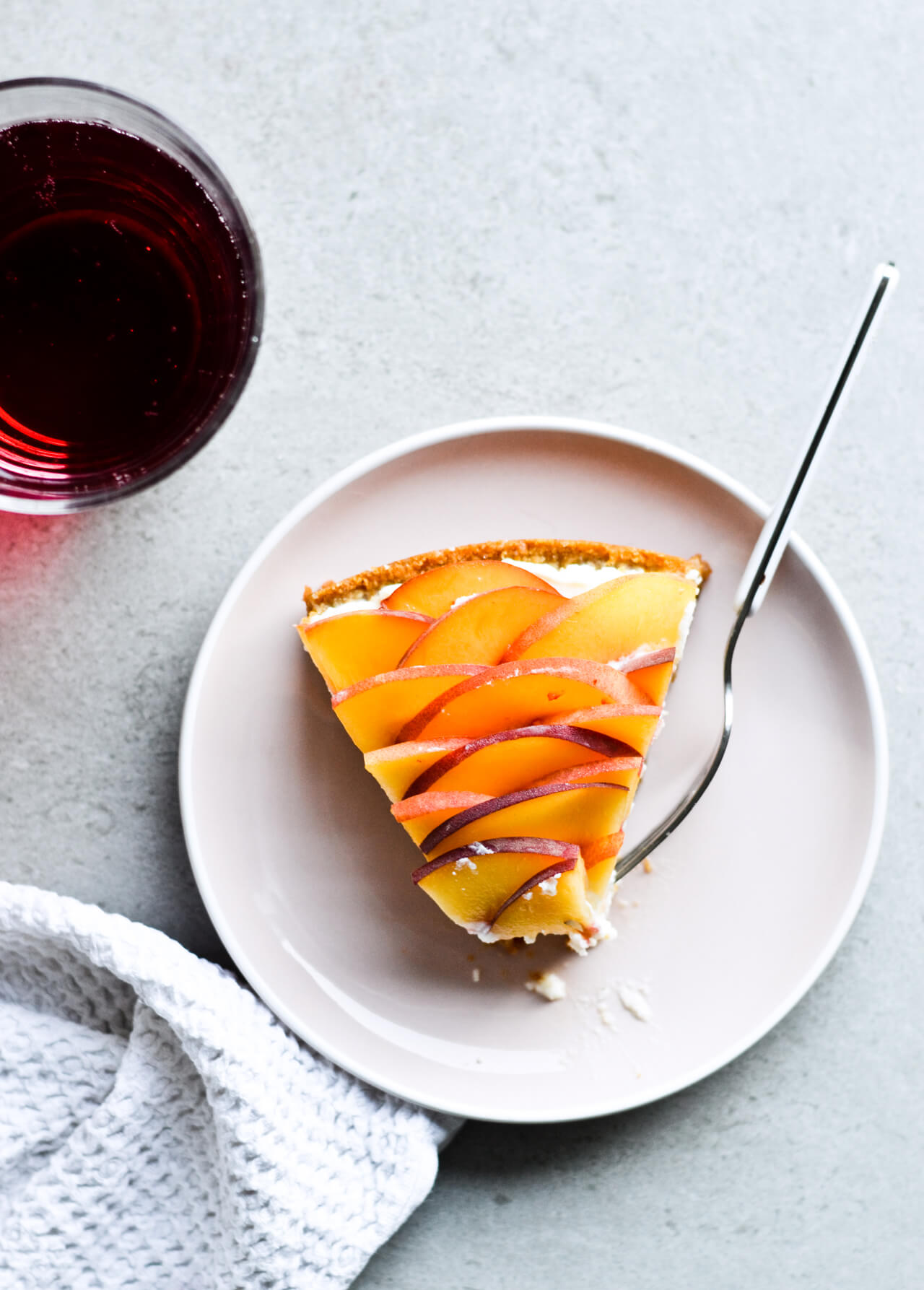 Print
Whipped mascarpone peach tart
Crumbly, luscious tart, loaded with fresh, juicy peaches.
Author:
Prep Time:

20 min

Cook Time:

10 min

Total Time:

30 minutes

Yield:

8

servings

1

x
Category:

dessert
Butter biscuit crust
200g

(

7 oz

) butter biscuits(you can use vanilla wafers or similar)

45g

(

3

TBSPs) granulated sugar

1/4 tsp

salt

130g

(

9

TBSPs) unsalted butter, melted
Whipped mascarpone
375g

(

1 1/2 cups

|

13oz

) mascarpone cheese, room T

180

ml (3/4 cup) whipping or heavy cream, room T

40g

(

1/4 cup

) powdered sugar

1 teaspoon

vanilla extract
5 large peaches, halved, pitted, thinly sliced
Instructions
Preheat oven to 180°C (350°F), line the bottom of a 23-cm | 9-inch springform cake pan or tart pan with parchment paper, set aside.
Make the crust:
Place biscuits/cookies in a food processor and blend on high until they're completely crumbly. Transfer to a large mixing bowl and stir in sugar and salt. Pour over the melted butter while it's still warm-hot. Stir with a fork until the crumbs come together and resemble wet sand. If you pinch the crumbs together with your hand they should stick together.
Transfer to the prepared pan and push crumbs down the bottom and slightly up the sides. Tightly press the crumbs together using a measuring cup, the crust needs to be compact.
Bake in the oven for about 10 minutes, just until it's golden brown. Remove from oven and let cool completely. If any areas have risen, gently push the crust down with the back of a spoon.
Make the filling:
Combine mascarpone, cream, sugar and vanilla extract in the bowl of your mixer/food processor with a whisk attachment. Whisk on lowest speed just until the ingredients come together and light peaks form.
Spread over crust evenly and chill for at least 2 hours.
Decorate with peach slices soon before serving for best effect. Start by placing a small slice in the middle of the tart. Then keep adding slices around in a circular motion, with slices only slightly overlapping. Eat tart within a day.
Notes
You can easily make the crust a day ahead, keep it covered and in the fridge. Everything else should be done the day of serving, because fresh sliced peaches don't last too long.
TIP: Make sure you slice the tart with a big, super sharp knife. Slowly start outlining the slice by cutting through the peaches first, very gently. Then once you've done that, you can use more force to cut through the rest of the tart, as it's not as delicate as the fruit.