Banana bread gets a makeover! I give you Nutella-stuffed chocolate banana bread muffins.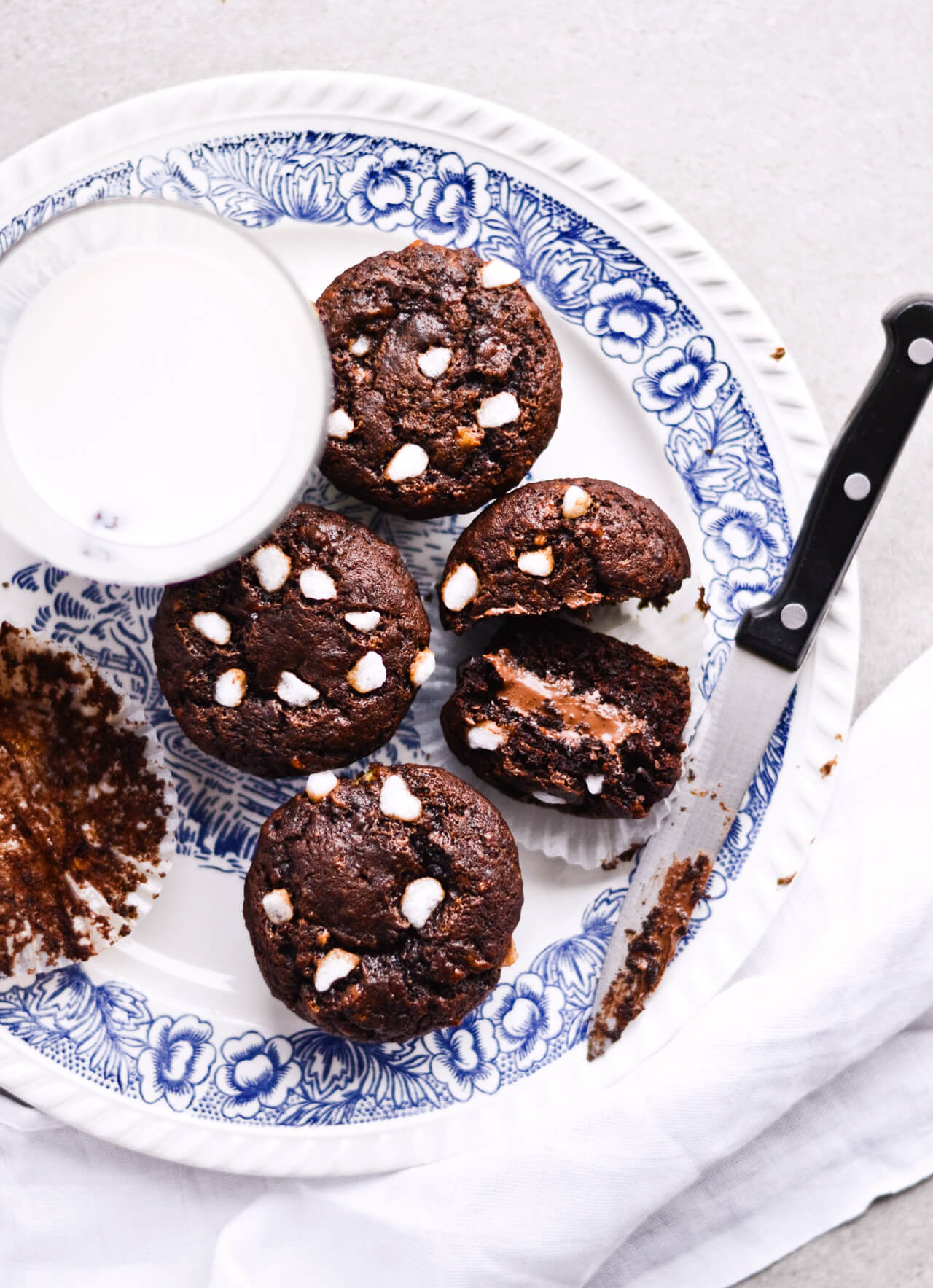 It's my grandfather's birthday today. Seems appropriate that I share a double chocolate recipe, because nothing screams birthday like chocolate and besides, my grandfather Martin has the biggest sweet tooth ever.
You know it's kind of funny, because Oma swears she hates sugar and always points out she only eats salad for dinner. The latter is true, but she does not hate sugar and she of course eats sugary things, probably at dinner too, when no one is watching. I always nod and never question her when she tells me these things, because she's old and it doesn't really matter if she likes to pretend she hates sugar.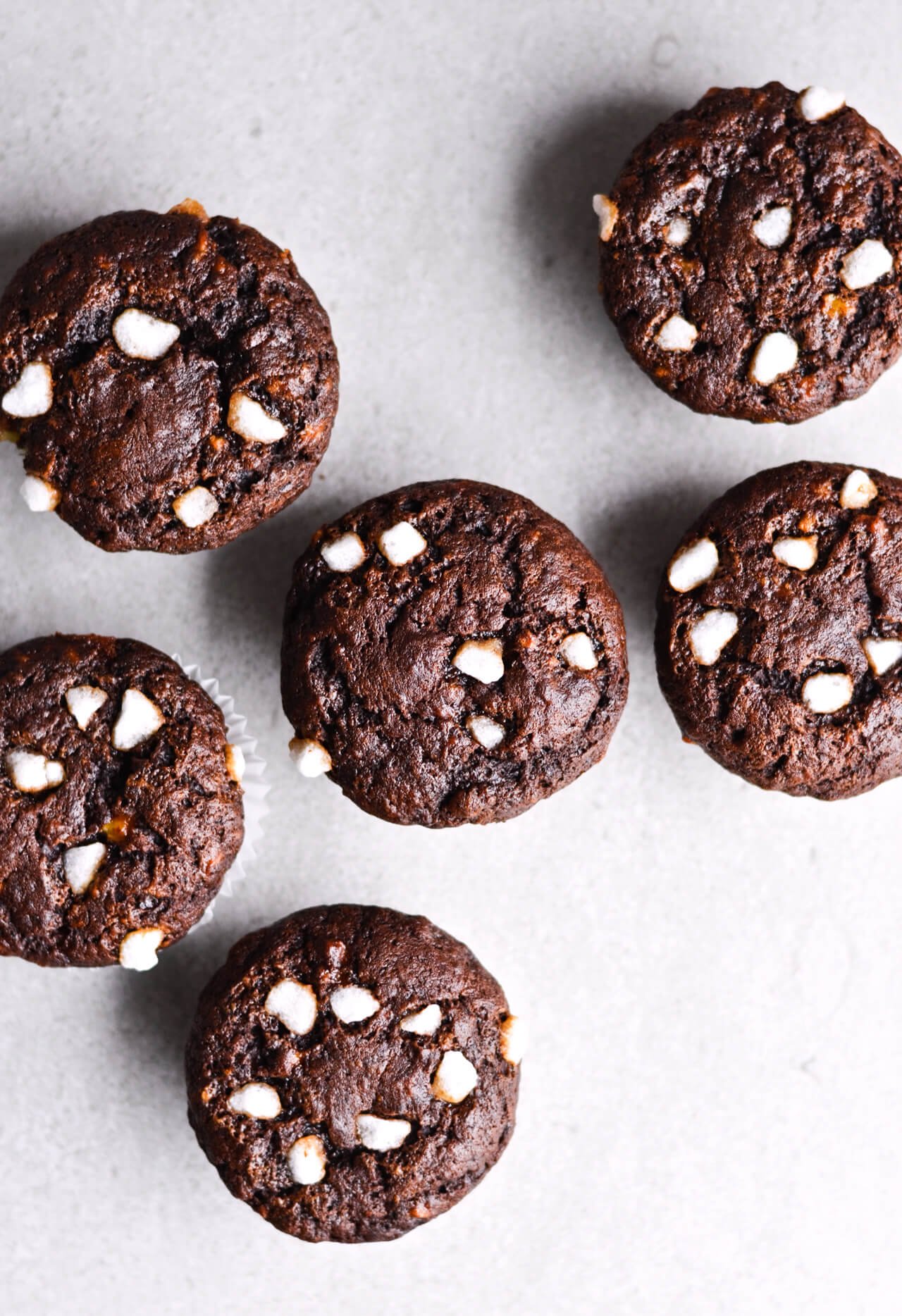 My grandfather is less complicated, he loves sweets and doesn't hide it. I remember him always having chewy candy in his jacket pockets and mint candies in one of the car drawers. I know he loves cookies, especially plain cookies for dunking into milk and he adores chocolate roulade. My mom used to always make him one for his birthday.
He's well into his 70s now and while life hasn't always been kind to him, he's still the one I can count on to make me laugh. I never shared this before, but he lost his father when he was a baby. He was less than a year old when the Nazis invaded our territory during WWII and they killed his father, my great-grandfather, and sent my grandpa to a concentration camp, together with his siblings and mom.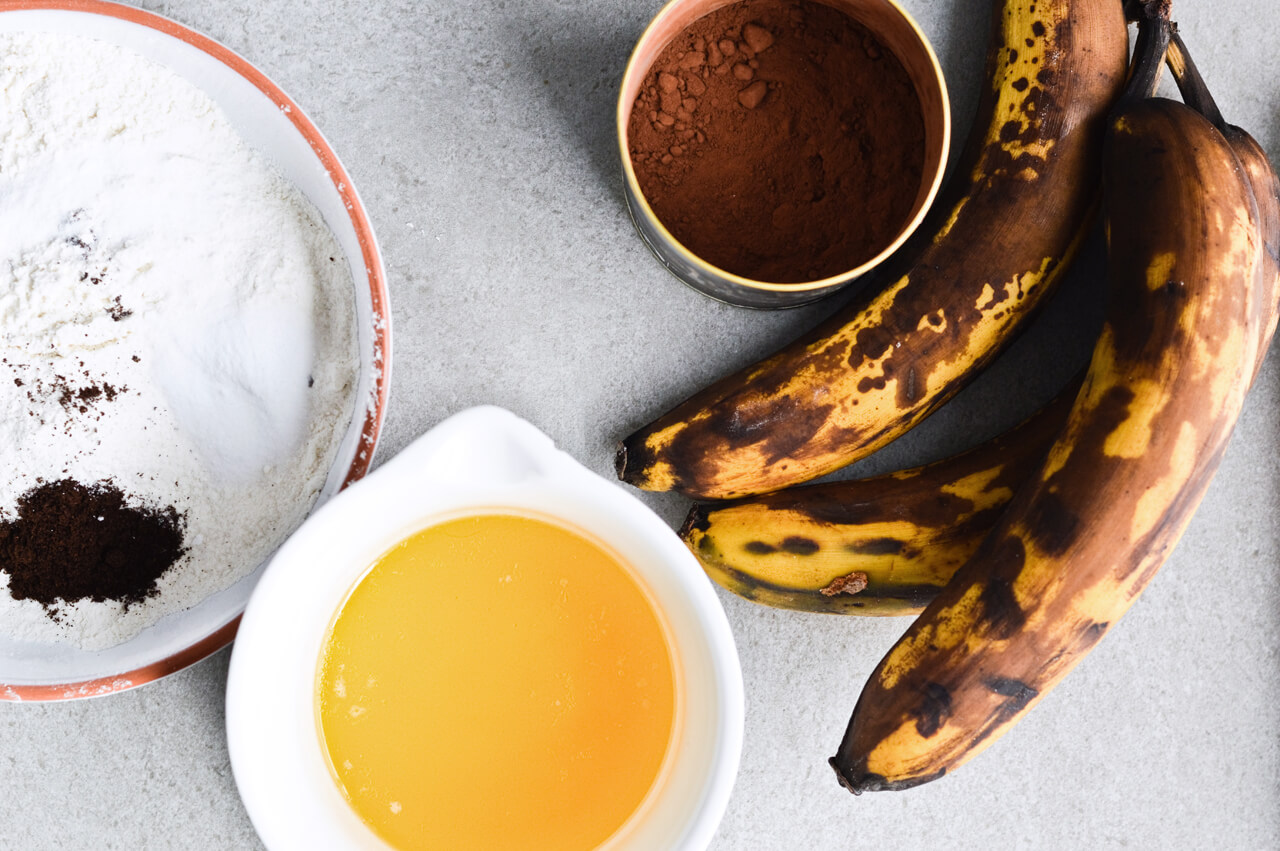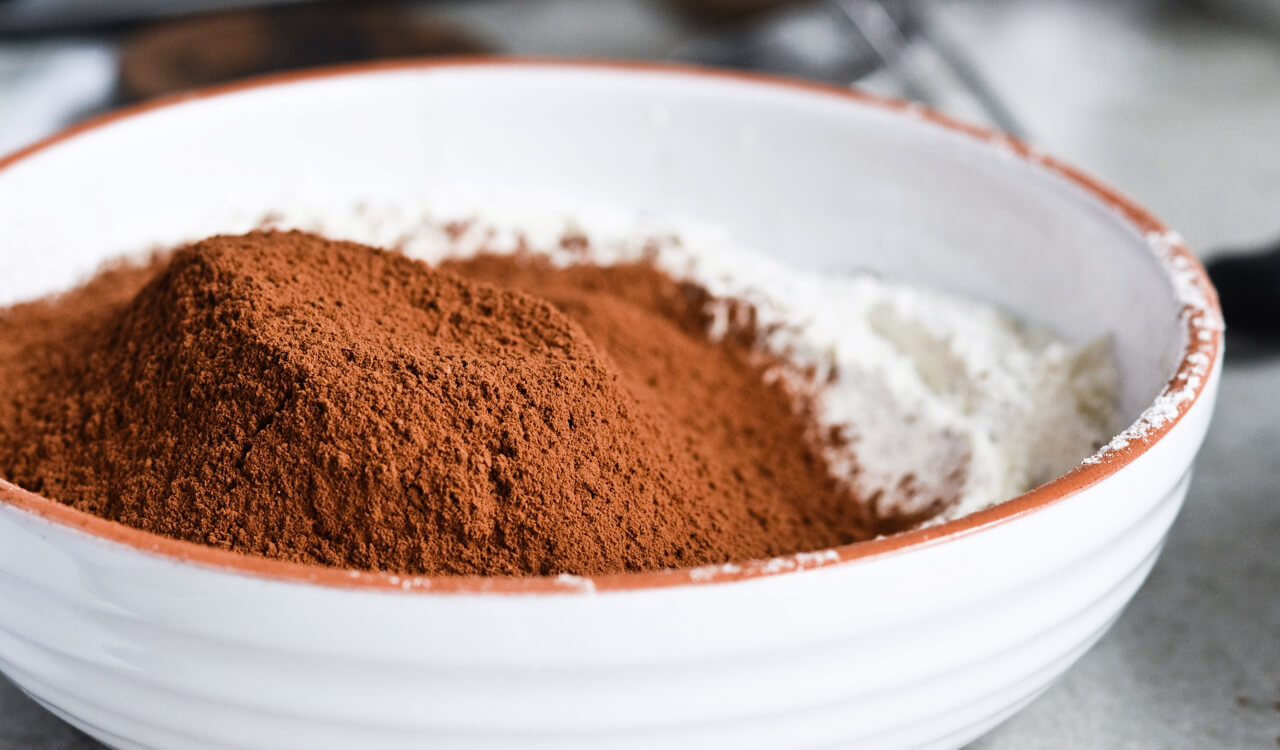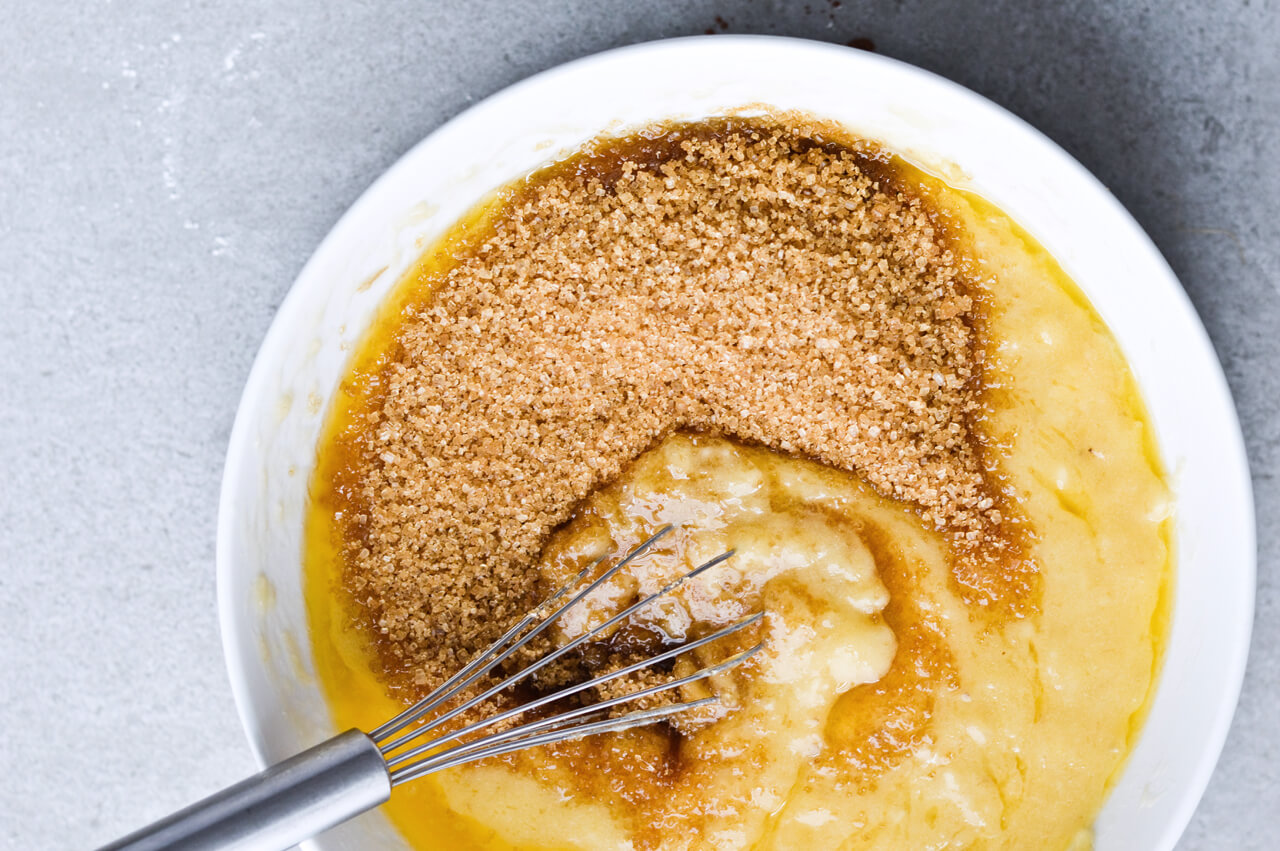 He was in his 30s when his mom passed away, in his 40s when his older brother passed away and barely in his 70s when his only daughter, my mom, passed away.
To say that life isn't easy is almost an understatement. It's a wild ride, that's for sure. I don't want to depress any of you by sharing stories like these, but loss is a horrible thing that I think so many of us have in common. But no one talks about it. From my experience, I see that people normally avoid it, even avoid the person dealing with it.
Because of this being a taboo, especially when my grandpa was young, he doesn't really talk about his loss. But it's our experiences that shape us and everyone's story matters, so I think we shouldn't be afraid to talk about things. And speaking about it here on the blog, while in small doses, helps me and it might help you too, as you read this.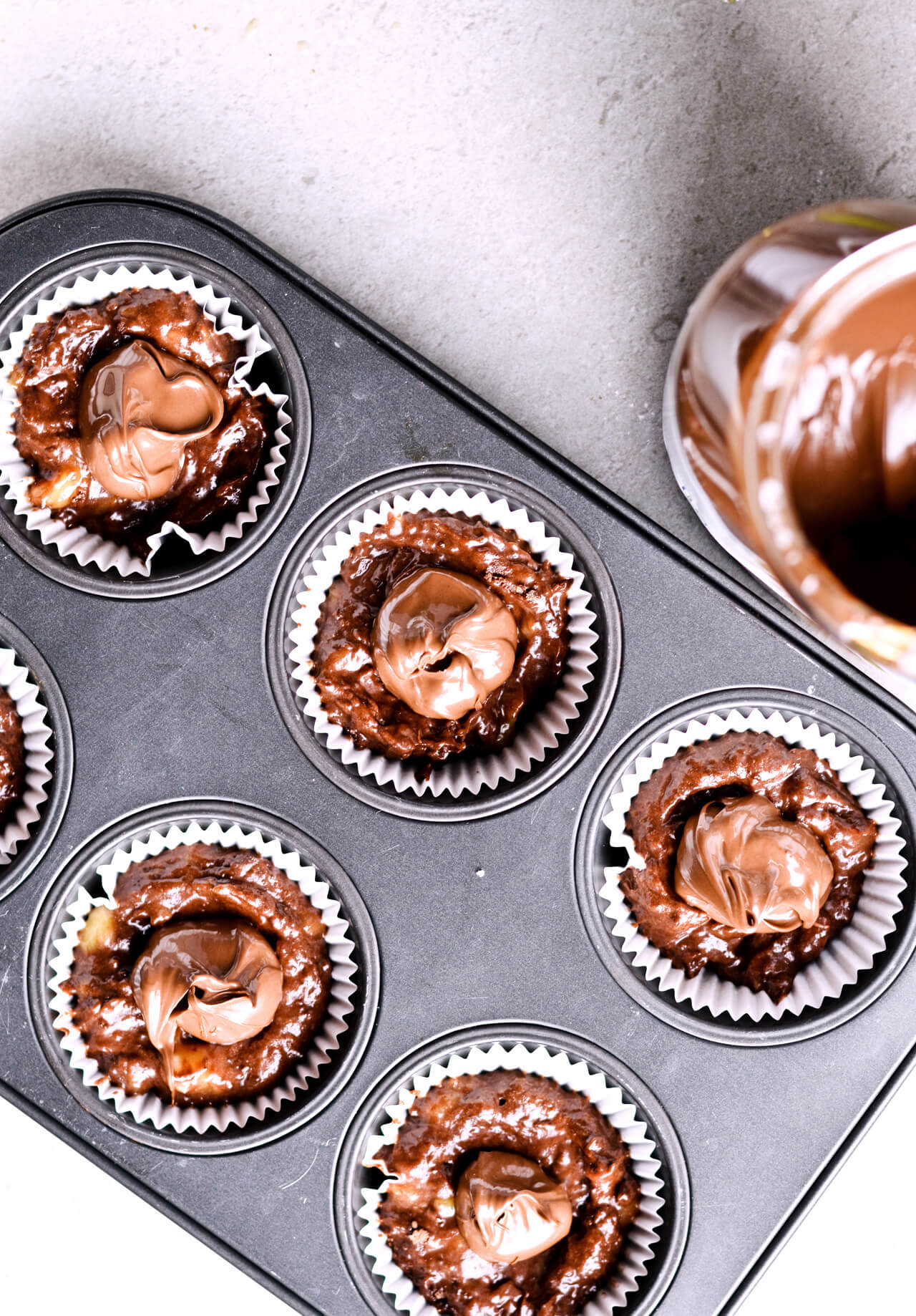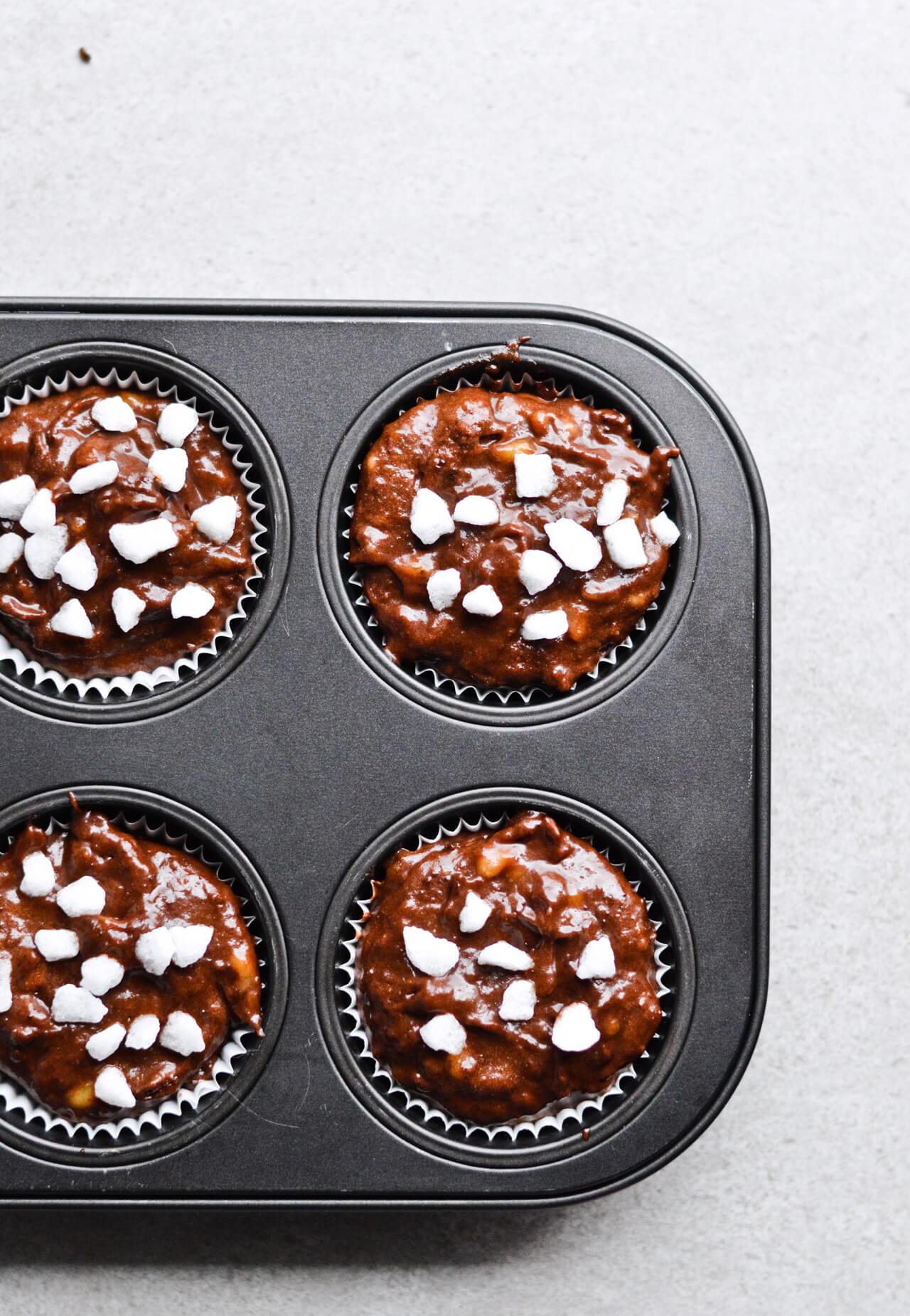 But what I really wanted to say is that despite everything my grandpa has experienced, he still knows how to crack a smile and I really admire that about him.
And while he says he doesn't need presents, I love to bring him food as a present. I think that's just the best gift, but especially when it comes to my grandparents because at their age, they're both in their 70s, they really don't need more stuff. So I bring food. And I try to sneak in some bath & body products too, because those are practical and make a pretty gift, but the emphasis is always on food and a bottle of something tasty.
So here are the best muffins ever. Really. The recipe for these Nutella-stuffed chocolate banana bread muffins is an adaption of a banana bread recipe so you could also bake these in one bread pan, as banana bread, or maybe even in a round pan, as a cake.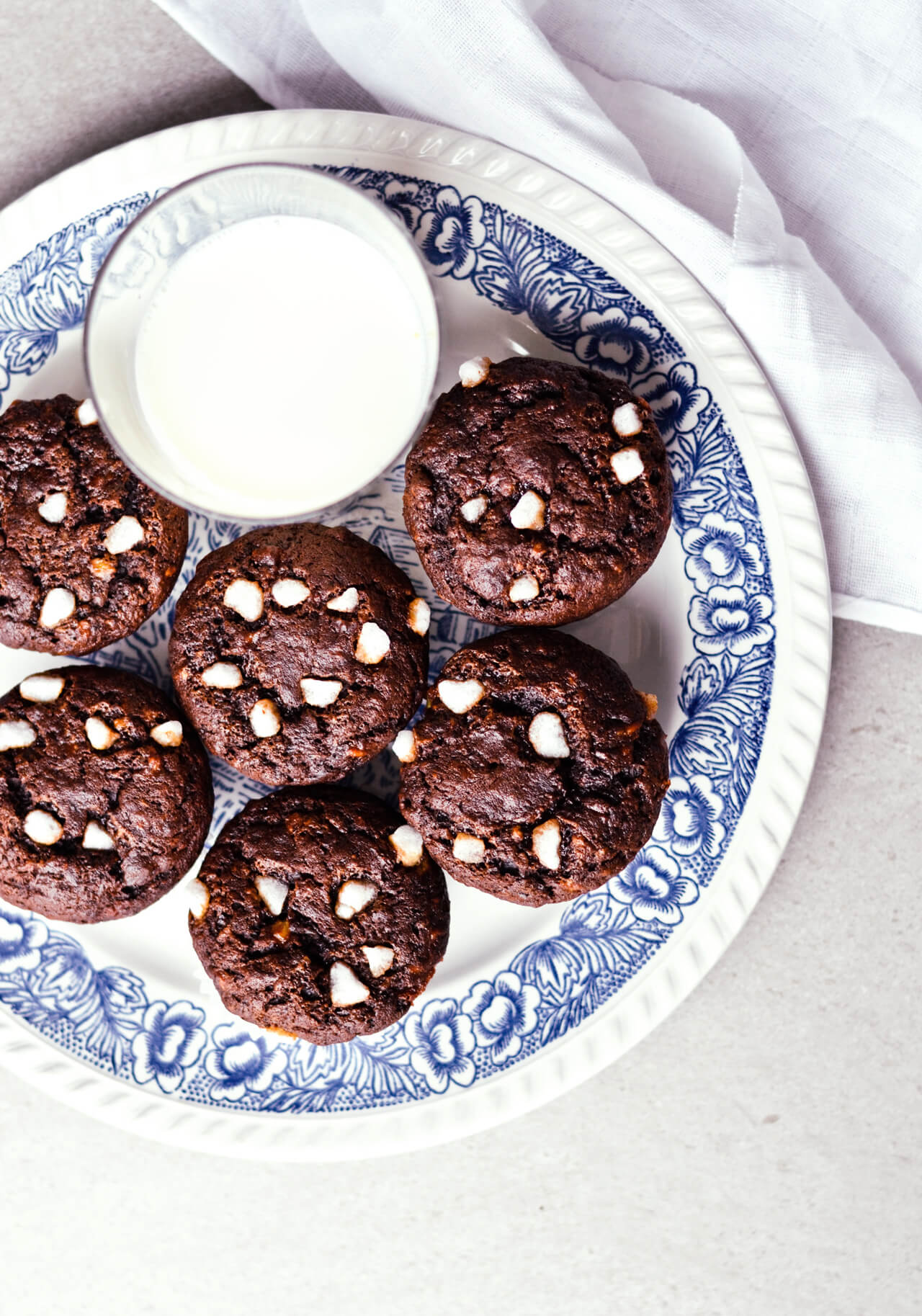 These muffins have the most beautiful dark brown color and their tops shine like a neatly polished car. The pearl sugar on top adds some crunch to the otherwise insanely soft and, for lack of a better word, moist muffins.  As you bite into one, you get hit with a wave of rum-like chocolate banana flavor and right after that there's a creamy Nutella surprise hidden in the centre.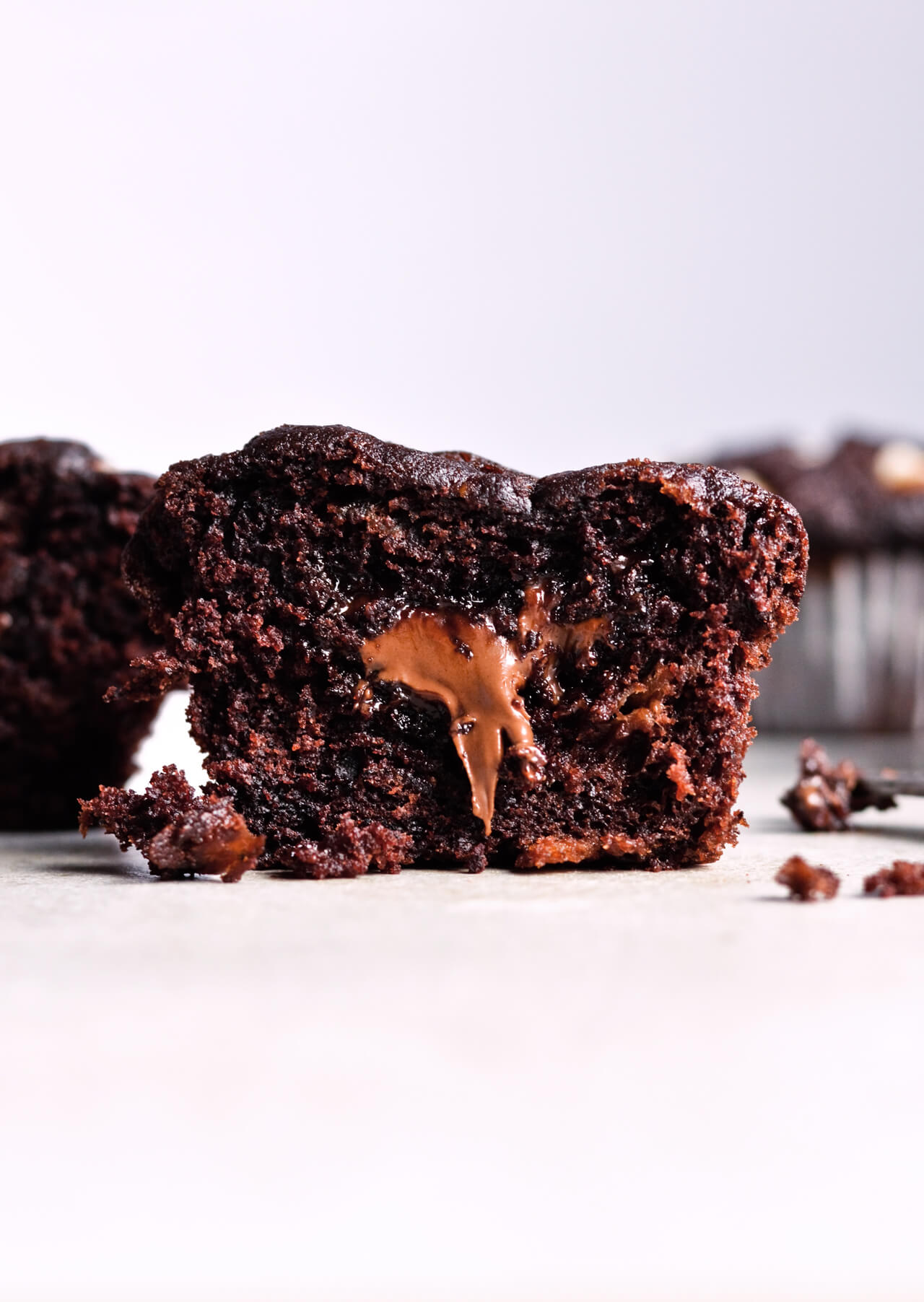 Ahhh, these are truly dreamy. And you should make them. Either for yourself or for someone you love or even only like. Just make them and celebrate life.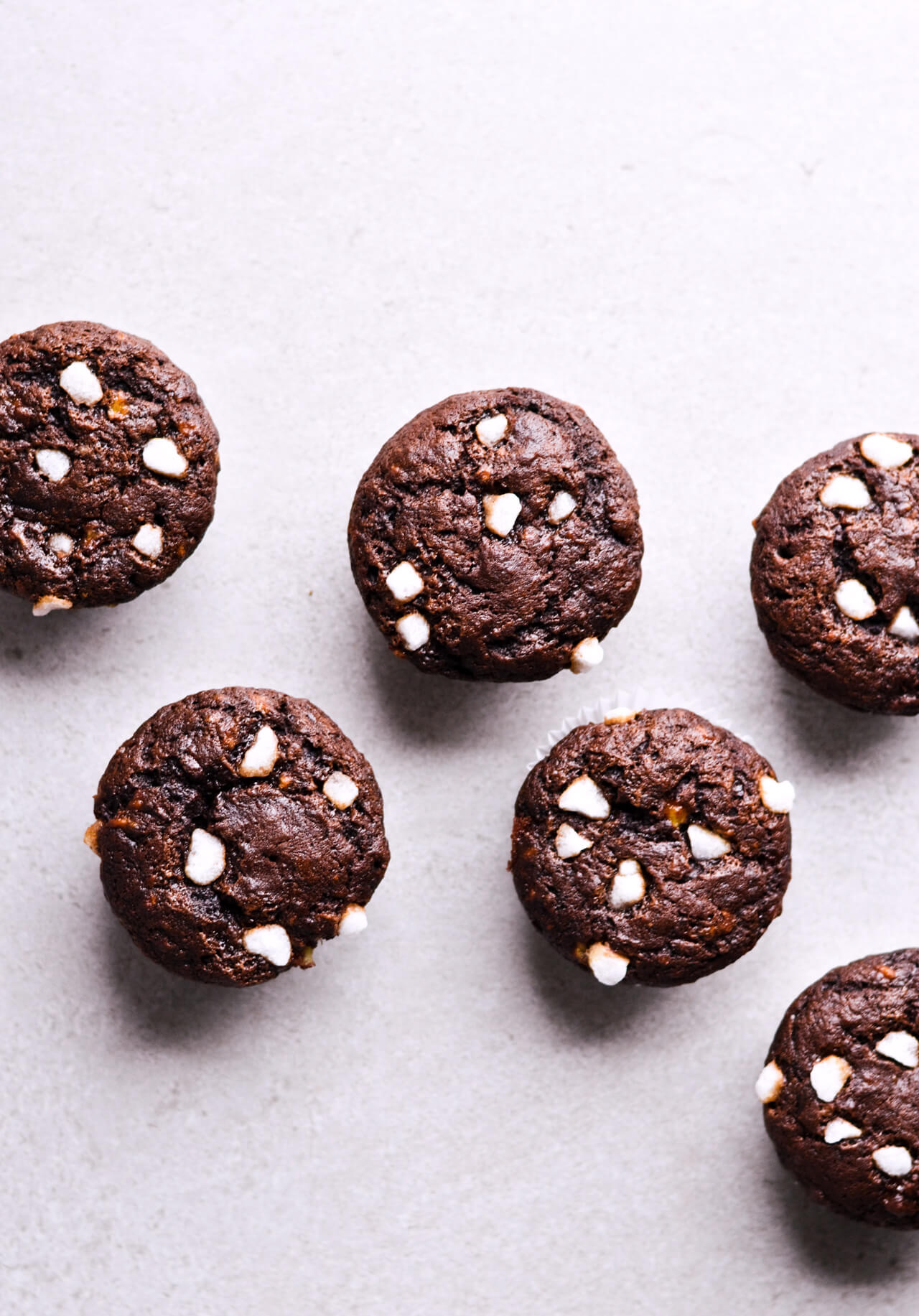 Print
Nutella-stuffed chocolate banana bread muffins
The perfect, chocolaty use of ripe bananas!
Author:
Prep Time:

10 min

Cook Time:

20 min

Total Time:

30 minutes

Yield:

12

muffins

1

x
Category:

Breakfast, dessert

Cuisine:

American
135g

(

1 cup

) all-purpose flour

50g

(

1/2 cup

) Dutch-process cocoa powder

1 teaspoon

baking soda

1/4 teaspoon

fine salt (I use sea salt)

3

medium-to-large very ripe bananas

115g

(

1

stick) unsalted butter, melted

135g

(

3/4 cup

) Demerara or light brown sugar

1

large egg

1 teaspoon

vanilla bean paste or extract

12

TBSPs Nutella
pearl (nib) sugar (I use the extra large variety)
Instructions
Preheat oven to 177°C (350°F) and line a 12-cup muffin pan with muffin liners, set aside.
To avoid any lumps, place flour, cocoa powder, baking soda and salt in a sifter or fine-mesh strainer and sift into a medium bowl, set aside.
Mash bananas in a large bowl. Whisk in melted butter, then sugar, egg and vanilla paste. Beat until well incorporated. Fold in dry ingredients with a spatula, stir just until combined.
Spoon about half of the mixture into the muffin pan, so the cups are about 1/3 filled. Make little dents into the centre of each one with the back of a spoon. Add a tablespoon of Nutella into each dent. Top with remaining muffin batter.
Lastly, decorate each muffin with pearl sugar. Bake muffins in the centre of the oven for 18-20 minutes or until the tops look puffed up and cracked and a tester inserted in different sides of each muffin comes out clean. (If you stick it directly into the centre it will get Nutella all over, so test muffins more closer to the edge.)
Let muffins cool in the pan for a few minutes, then take them out and let cool for a while longer.
Store muffins in an airtight container (or ziplock bag) at room temperature for up to 3-4 days.