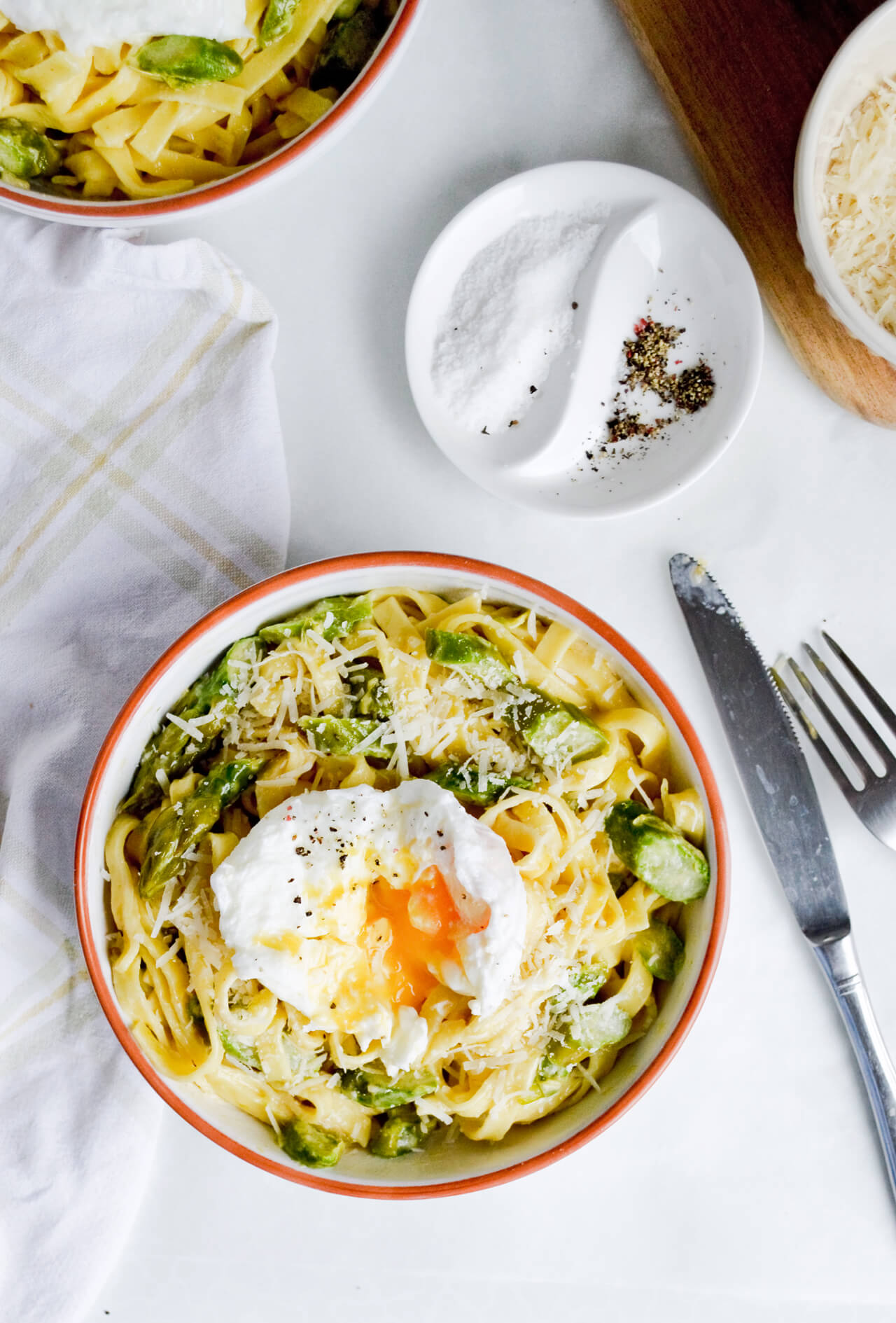 Wow, it's May already. Before you know it it'll be August and then September and Halloween aaand Christmas… and 2017.
But, let's take things slow. I hope all of you had a great weekend and that you got some time off, after all Sunday was International labor day (or workers' day). Although this is a 2-day holiday here, including May 2, which is supposed to be a work free day too, but I know some stores were opened anyway.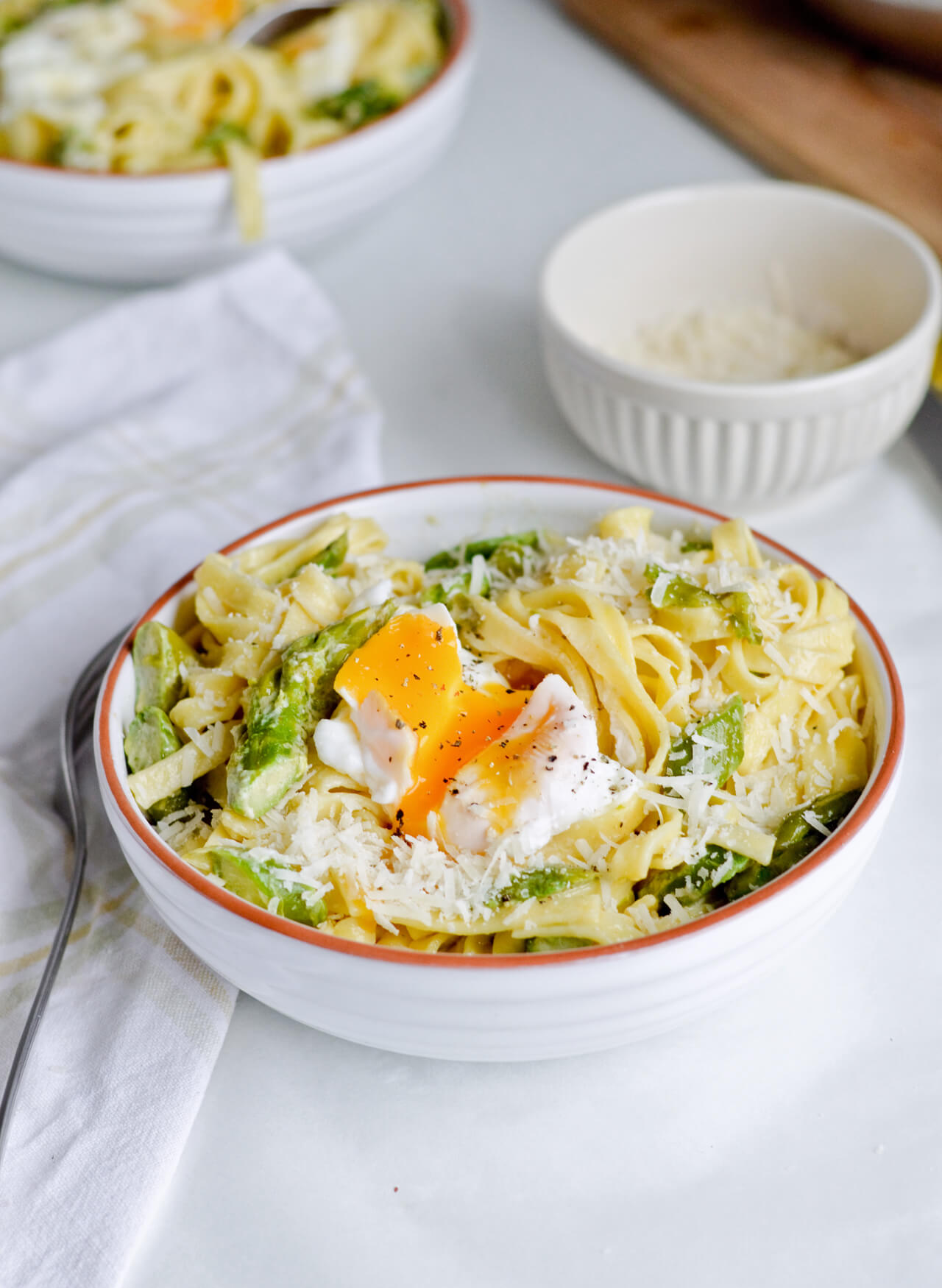 Because we're in the beginning of the week, I really want to make things easy for you, and for me of course. I may spend a lot of time in the kitchen, but it doesn't mean I'm always in the mood to make a super elaborate dinner. Actually, I often feel too tired to even think of cooking in the evenings.
This reminds me of one interview Ina Garten did in which she said that she goes out to a restaurant to have dinner, because she just doesn't feel like cooking anything after a long day of doing her job, which is of course completely food related.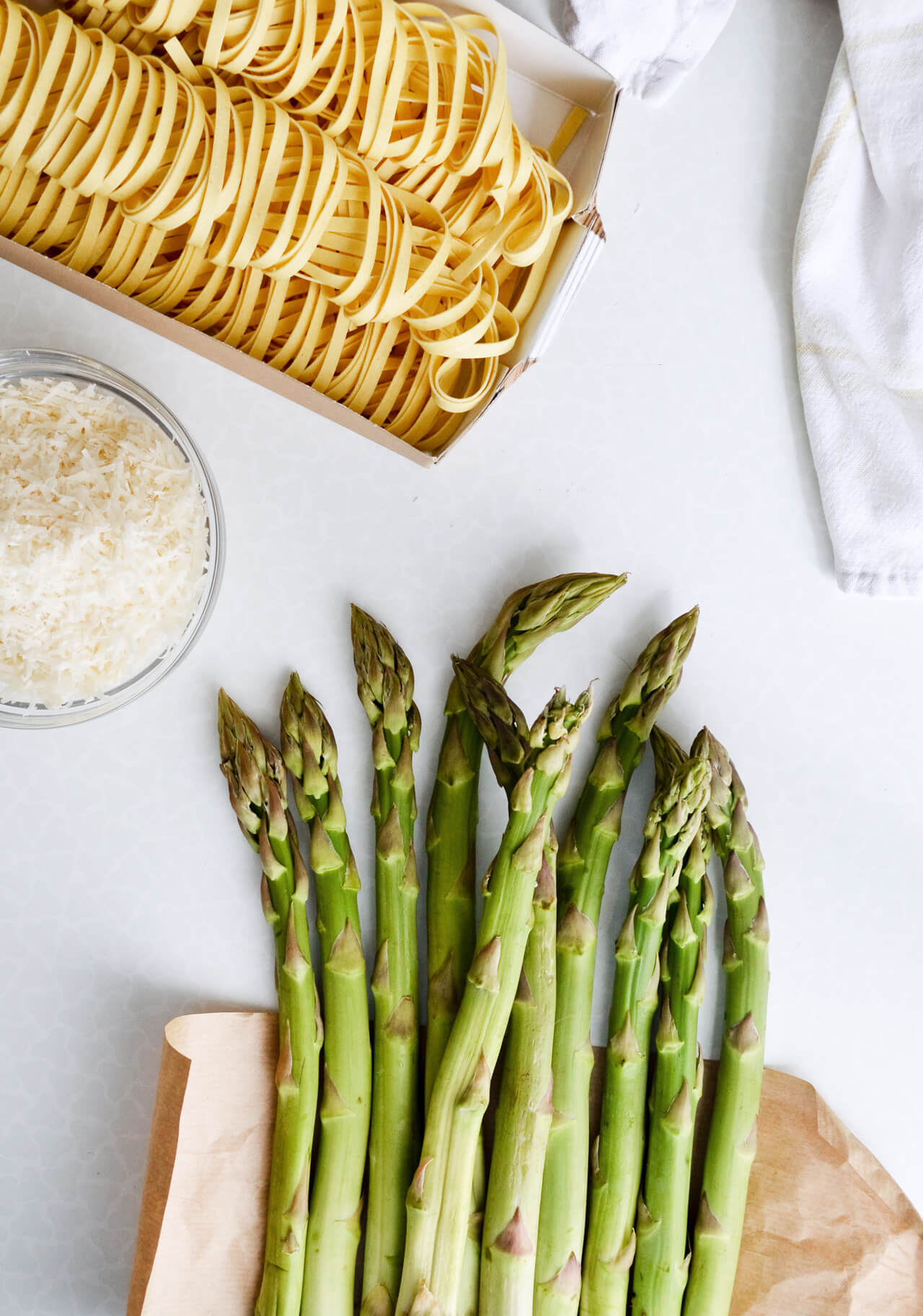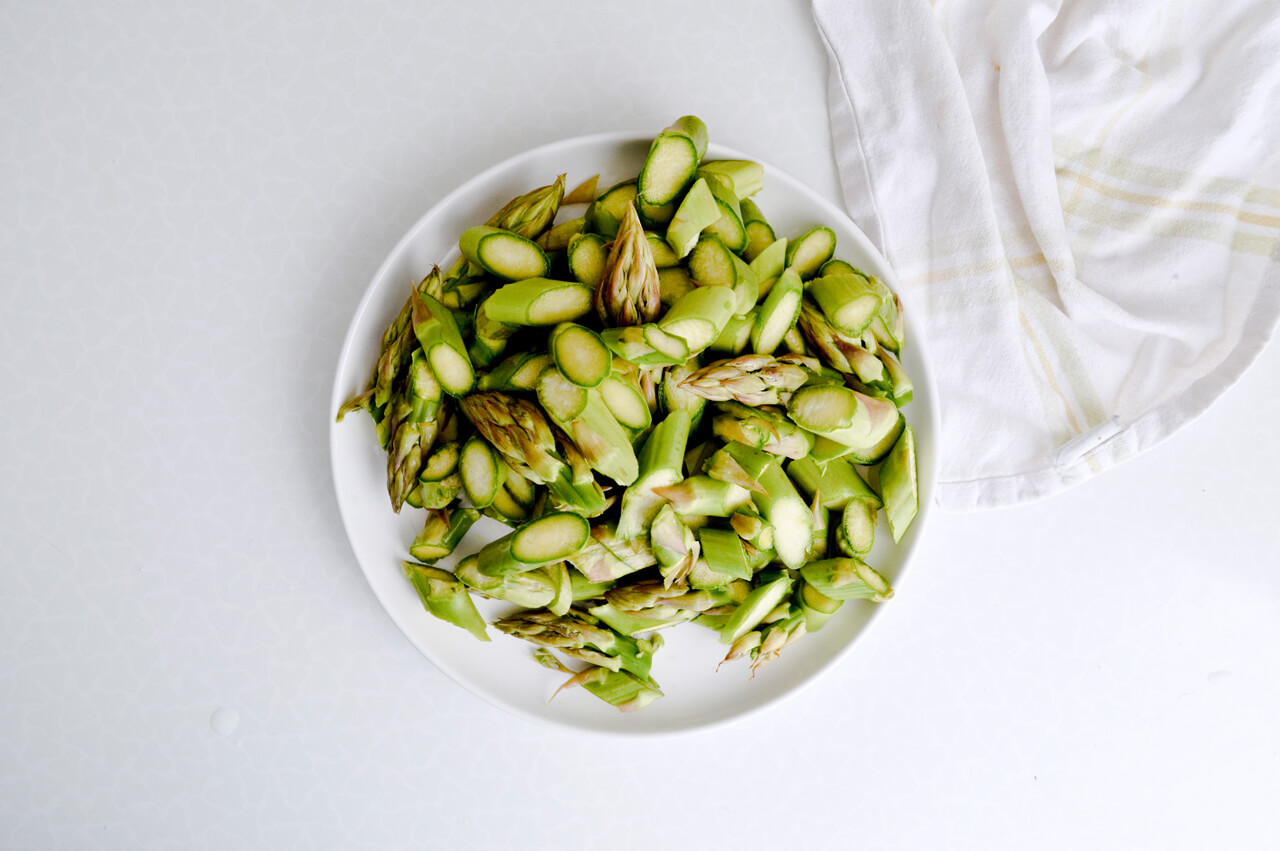 Lazy evenings call for these creamy asparagus tagliatelle, the easiest meal to throw together that tastes like a hundred bucks. After that weird snowfall last week, I completely forgot we are in fact in the middle of Spring, which as you know is the asparagus season. But whatever the weather, I want my asparagus!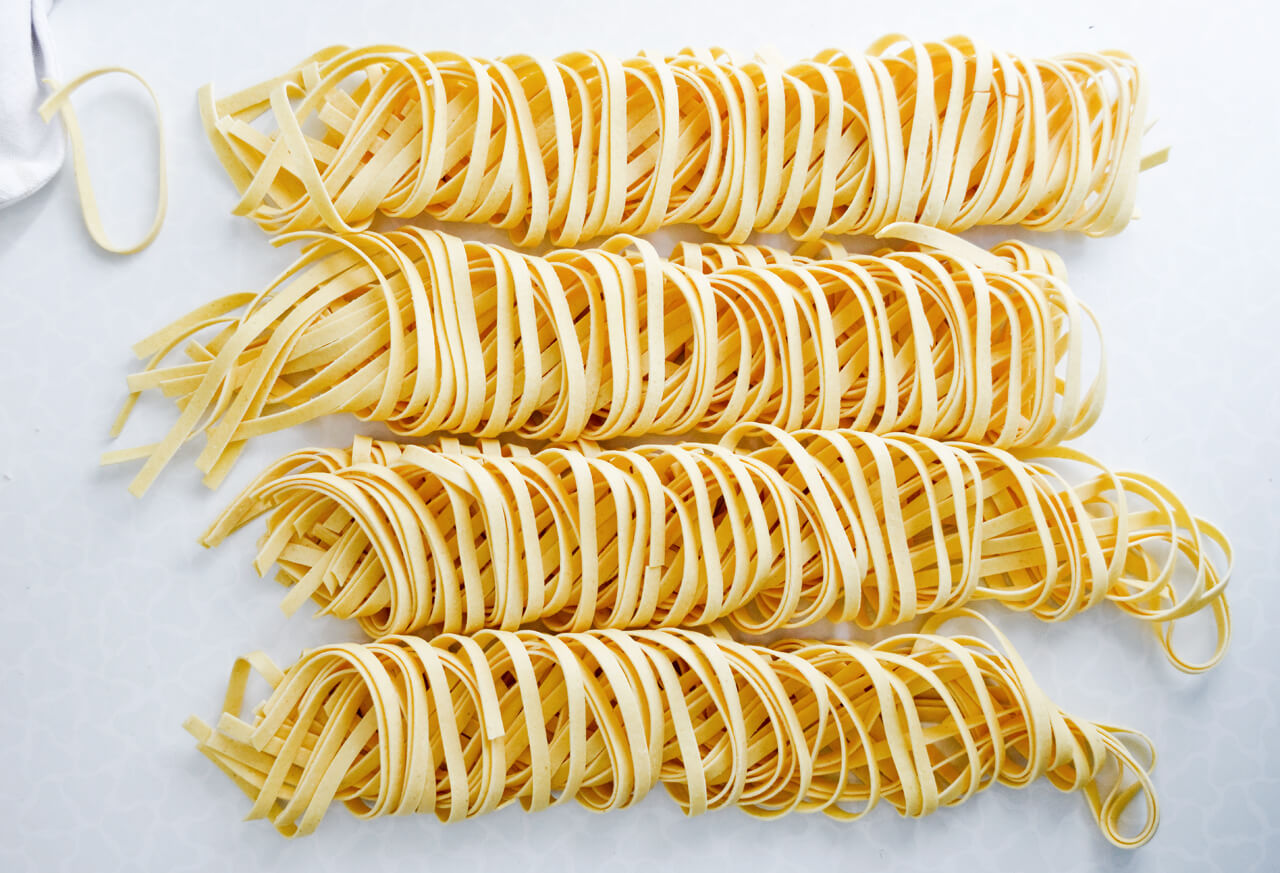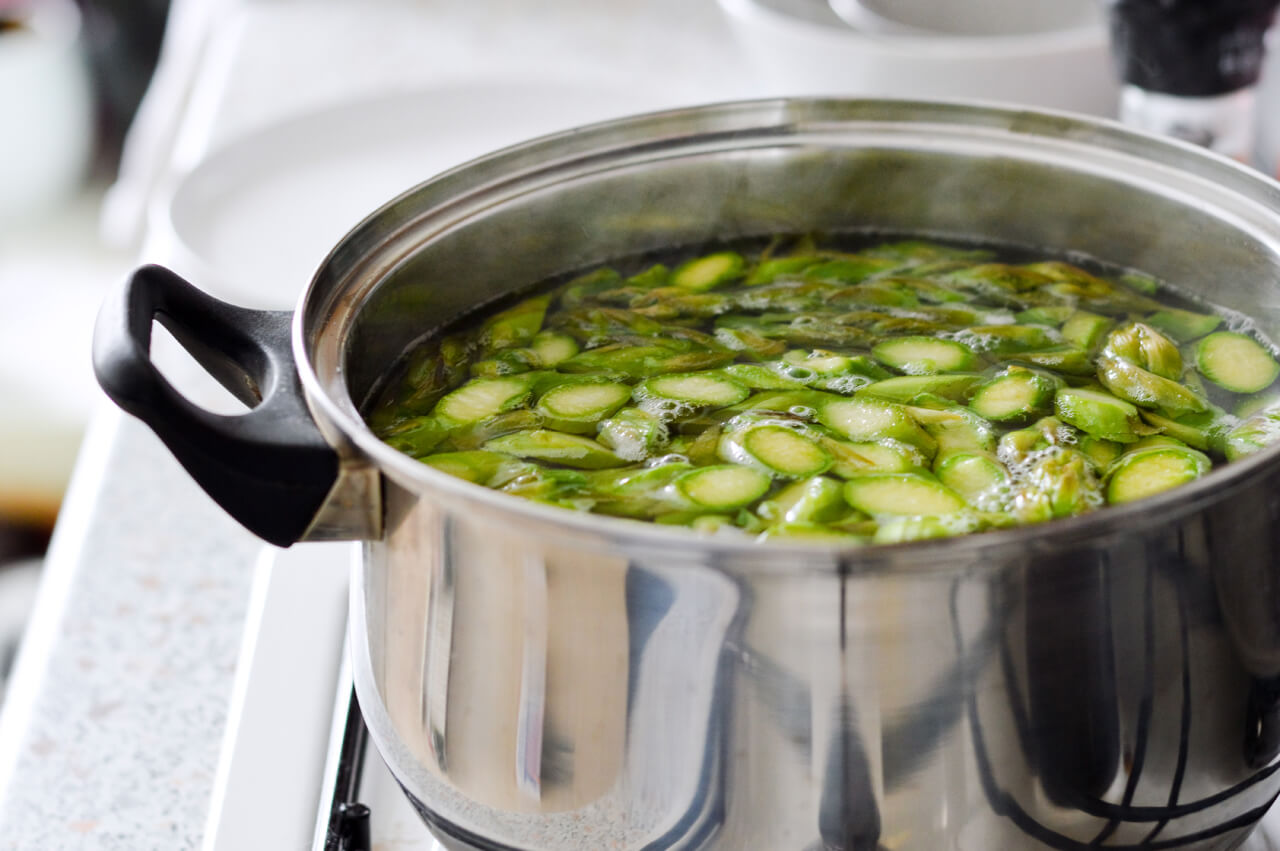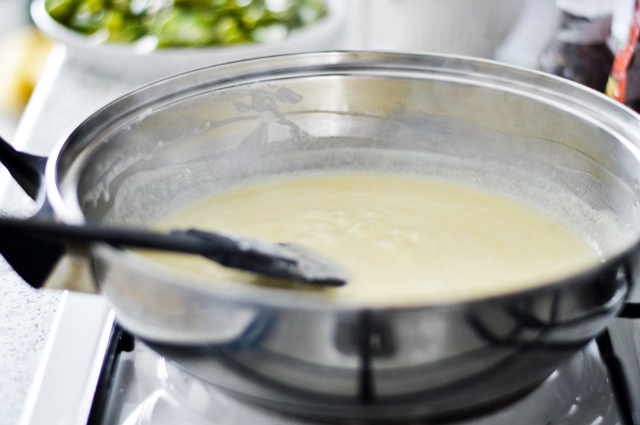 This pasta dish is very simple. It starts with a pot of salted water in which you first cook chopped asparagus. It becomes juicy and tender after about 10 minutes, after which you remove asparagus from the pot and toss in the pasta. This little trick not only saves times, but infuses the pasta with all the wonderful asparagus flavor.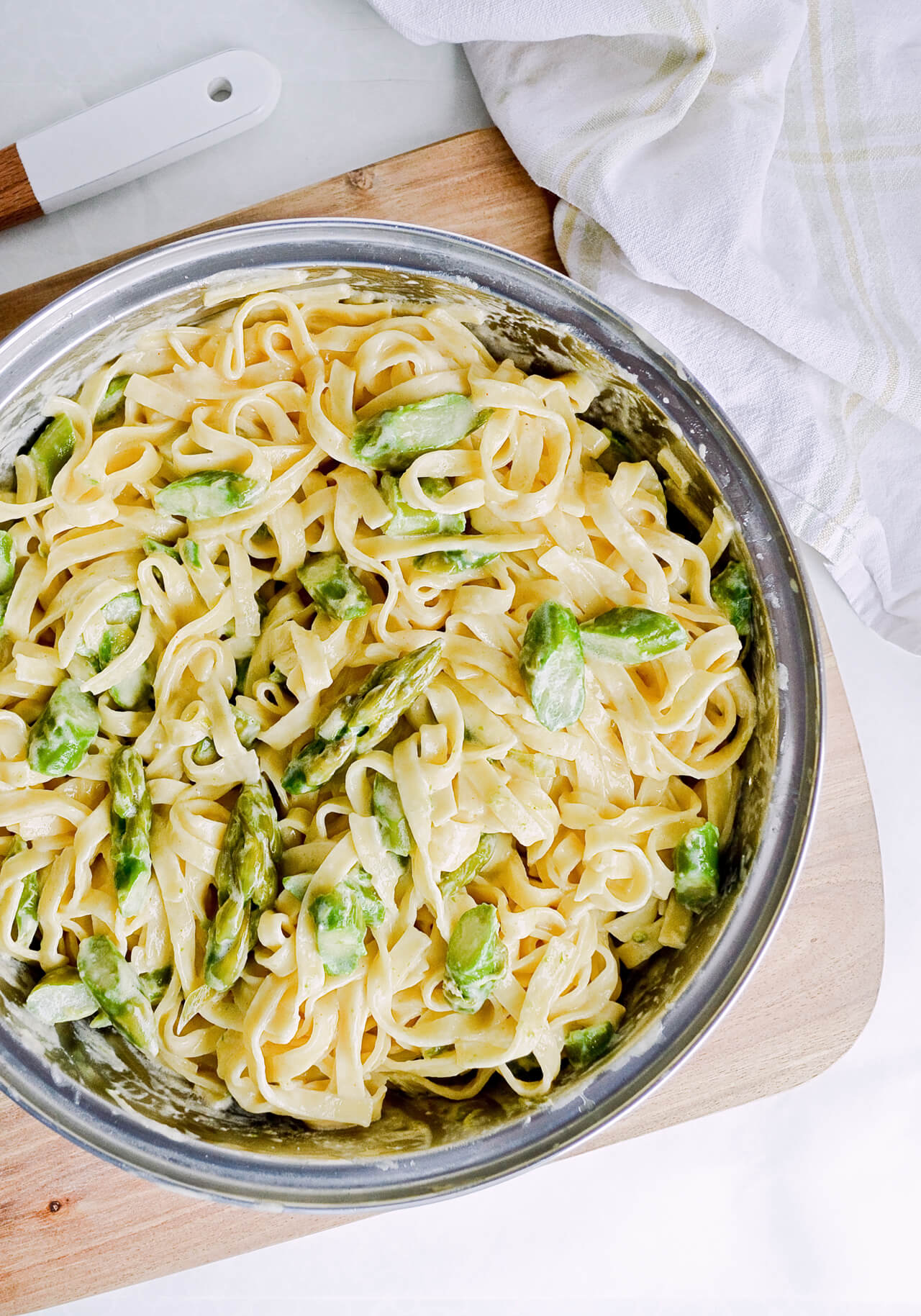 Cooking time varies, depending on the type of pasta you are using, but it rarely takes more than 8-10 minutes. After that you reserve some wonderful pasta asparagus water, drain the pasta and make the sauce. The crazy creamy and foolproof sauce is made of butter, cream and parmesan cheese. Seasoned with salt, pepper and hot smoked paprika. It literally takes minutes to make, after that you just add the pasta and asparagus, stir everything until coated and voila! Dinner is ready in about 25 minutes.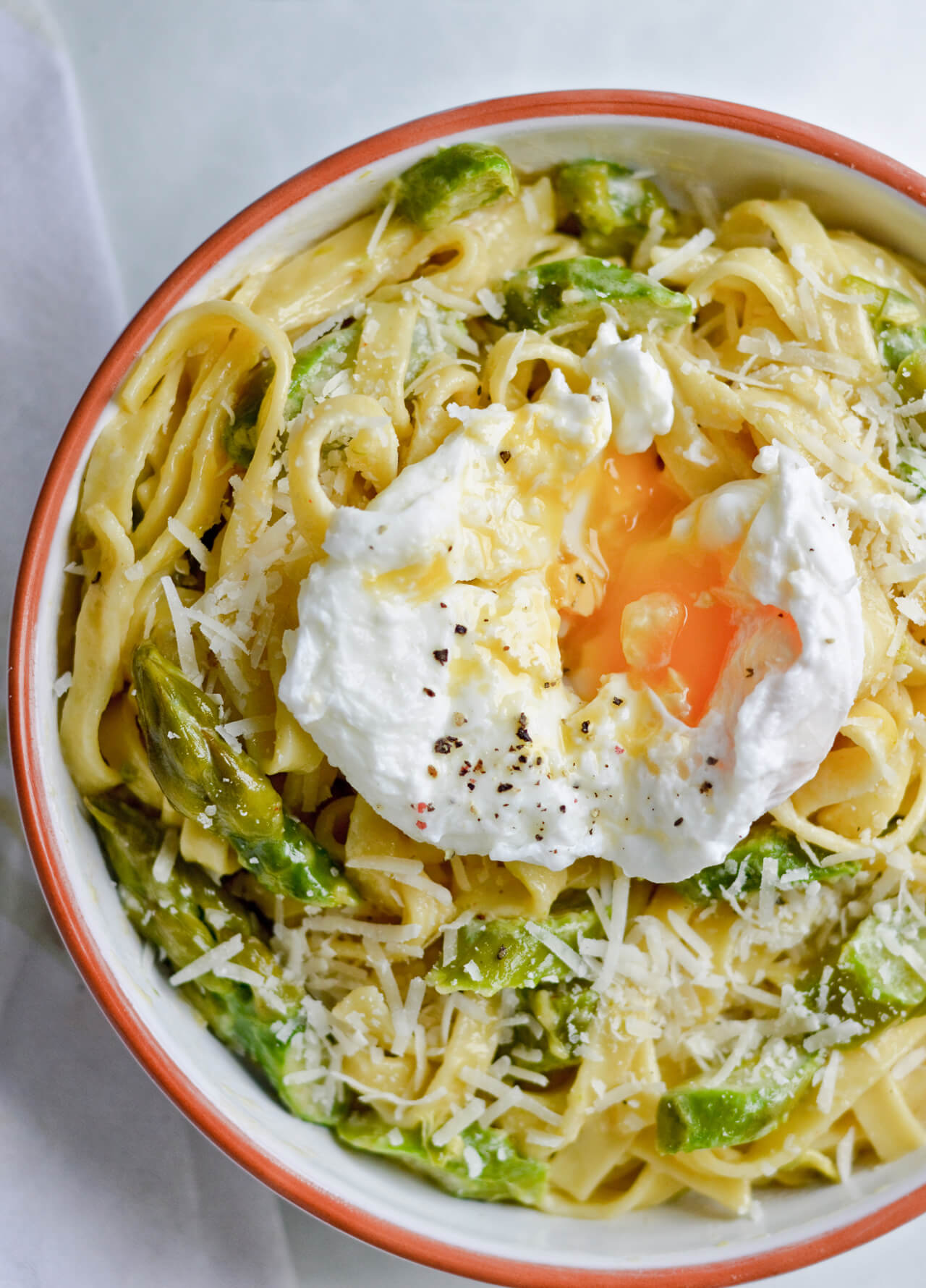 Now here comes the poached egg. It is completely optional. On the days that I feel like doing it, I poach 2-3 eggs, on other days I don't. The egg does add a wonderful flavor to the whole dish and really brings it to another level, as that yolk spreads all over hot cheesy pasta. It complements the earthy flavor of asparagus really nicely, but the pasta is still amazing on its own.
But bottom line is this: creamy asparagus tagliatelle are a dish that is just too easy to pass. Add a glass of water or wine, and you'll feel like you're in a restaurant. Only at home, you get to eat it in your PJs or leggings and you don't have to watch how big of a bite you take. You can just enjoy!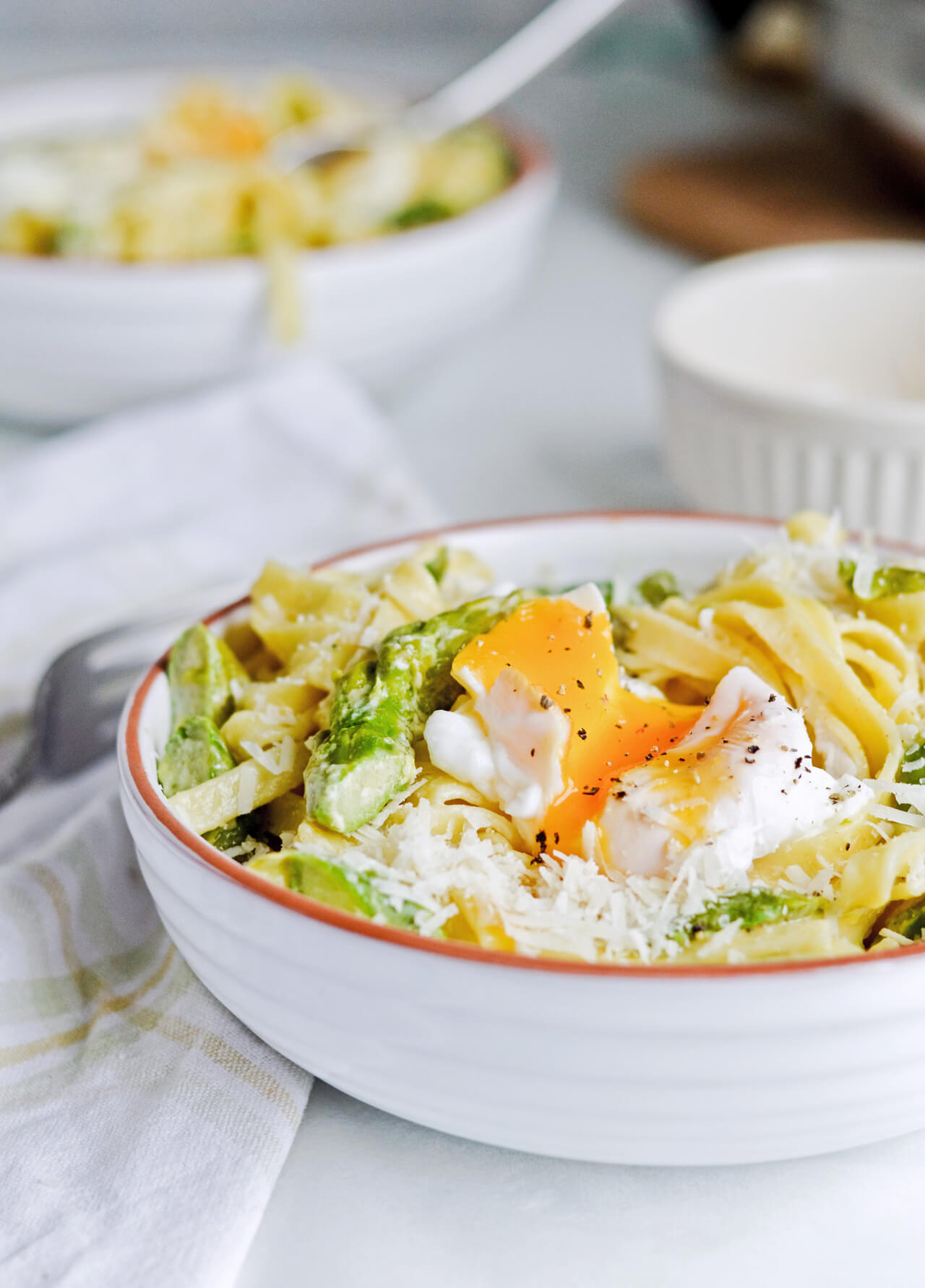 Print
Creamy asparagus tagliatelle with poached eggs
A perfect spring dinner, made in under 30 minutes.
Author:
Yield:

3

servings

1

x
Category:

Main course
500g

(1,

1

pound) asparagus, trimmed and cut diagonally

250g

(

9 oz

) tagliatelle or similar pasta

160

ml (2/3 cup) heavy cream

80g

(

2/3

stick) unsalted butter

60g

(

1/2 cup

) parmesan (or parmesan-style) cheese + more for serving

1/4 teaspoon

smoked hot paprika
sea salt and freshly cracked pepper to taste

3

really fresh eggs (optional)
Instructions
Bring a large pot of salted water to a boil. Add asparagus and cook for about 10 minutes, until asparagus is tender and juicy. Remove asparagus from water with a small (spider) strainer and cool.
Keep water boiling and add the pasta. Cook until tender, about 10 minutes, or whatever the time listed on the package. Reserve a cup of pasta water, then drain the pasta, set aside.
If making poached eggs, bring a saucepan of salted water to a simmer. Crack each egg into a small bowl or measuring cup, fill 2-3 extra bowls with ice cold water.
Cooking one at a time, stir water with a spoon until it's spinning around and quickly place the bowl close to the surface of the water and slip the egg into the the center of the pot. Cook undisturbed for 4-5 minutes, until you see the egg white turn from translucent to white, but the yolk should remain soft and runny. Gently remove the egg from the water with a slotted spoon and transfer it to a bowl filled with cold water. This will stop the egg from cooking further, but give you enough time to poach the other egg and make the sauce. You can also cook 2-3 eggs at the same time, if your pot is big enough.
As you're cooking the eggs, make the sauce:
In a large saute pan, melt the butter over medium heat. As it melts add the cream and keep stirring until thoroughly combined. Toss in 1/3 of the cheese and keep stirring until it melts, then add another 1/3 of the cheese. Once that melts add the rest. The sauce has to be creamy and uniformed, without any lumps of cheese. Stir in paprika, salt and pepper, taste to see if it needs more seasonings.
Remove pan from heat and place in the pasta. Stir to combine then add the asparagus and gently stir until both the pasta and asparagus are equally coated with the sauce.
Transfer pasta to serving plates/bowls, top with a poached egg (optional) and extra cheese. Serve immediately.
Notes
The easiest way to trim asparagus is to snap it at the ends. Asparagus naturally snaps into two at the point where the hard part meets the softened, not good, bottom part. Simply take one asparagus and bend it at the bottom until it breaks in two. You can do that with the whole bunch, or use that broken off piece as a guide and cut off the same amount from the rest of the asparagus using a knife.
If you want visual guides for poaching an egg, as I don't have any to share at this point, here are a few by: Alton Brown, Simply Recipes, The Kitchn
Recipe inspired by Bon Appétit, February 2003.
Keywords: quick, vegetarian